Key decider in presidential runoff will be who can win votes that went to centrists defeated in first round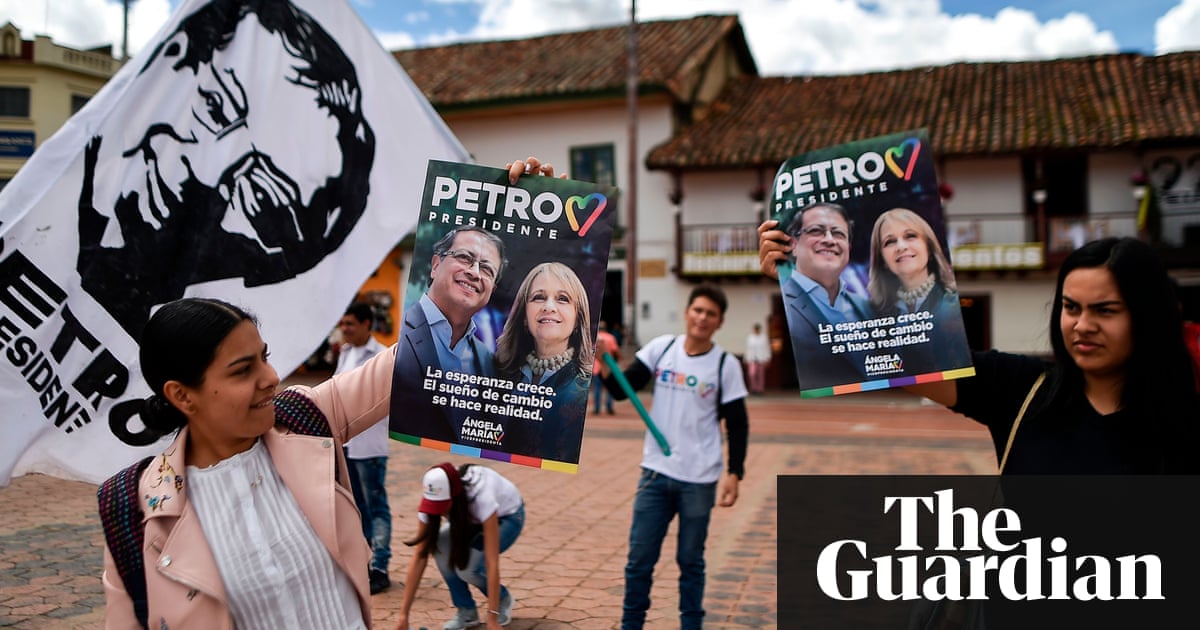 Colombia goes to the polls on Sunday to choose the country's first president since a historic peace deal was signed with leftist Farc rebels.
From 8am, voters can choose between Iván Duque, a neophyte conservative who opposes the peace deal, and Bogotá's former mayor Gustavo Petro, once a leftist rebel himself, who defends it.
That deal, signed in 2016, formally ended five decades of civil war that killed 220,000 people and displaced 7 million. However, the deal was initially rejected in a referendum, with many taking umbrage at the accord's promises of softer sentencing for rebel leaders and guaranteed seats in congress.
Duque's mentor, hardline former president Alvaro Uribe, led the campaign to upend the deal, though it was later amended and ratified by lawmakers. Many Colombians feel they have been blindsided by the move and on Sunday will have a chance to take their outrage to the ballot box.
The bruising race has revealed surging polarisation in the Andean nation, with both candidates eliminating moderates in a first round last month, without gaining enough of the vote to win outright.
Polls put Duque as the favourite, though a key decider of the election will be which candidate is able to win the votes that went to defeated centrists in the first round.
Duque, though market-friendly, talks tough on drugs and crime, while Petro wants to wean Colombia off its dependence on fossil fuels. Both men have accused each other of authoritarian tendencies.
Petro has had to defend himself from claims he favours neighbouring Venezuela's collapsing socialist model. More than a million Venezuelans have fled to Colombia, stoking fears among many voters that their country could face the same fate. Petro is the first leftist candidate to make it this far in the conservative country.
Some worry Duque, a political unknown before being handpicked by Uribe in 2014 to fill a party senate seat, will be his mentor's puppet if elected. Uribe's time in office was marked with military successes against the Farc that took huge tolls on civilians. He also weaponised a state intelligence agency to spy on opposition figures.
The insults have been thrown from afar, with Duque breaking tradition by refusing to debate with Petro on live television on the eve of the election.
Experts worry that the spectre of political violence could return to a fiercely divided country, despite a Farc peace deal that has already been partially implemented.
"Polarisation is common in politics around the world," said Pedro Piedrahita Bustamente, a political science professor at the University of Medellín. "But here, where there is a history of internal armed conflict, it could be a dangerous thing."
Read more: www.theguardian.com