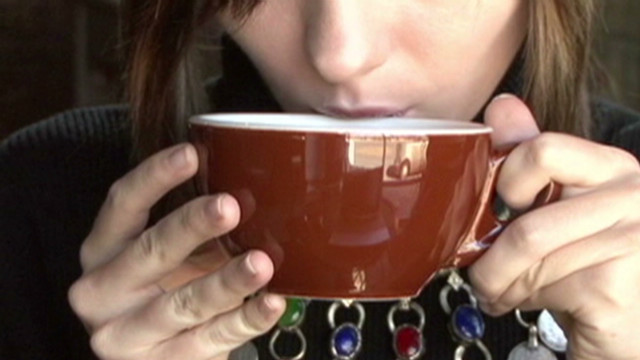 (CNN)A preliminary decision from a California superior court judge in Los Angeles could affect thousands of coffee shops including Starbucks, 7-Eleven and even your local gas station.
The shops may have to put up a warning that tells customers there is a possible cancer risk linked to their morning jolt of java. The court said in a statement Wednesday that the companies "failed to meet their burden of proof on their Alternative Significant Risk Level affirmative defense" and
ruled against them.
California keeps
a list of chemicals
it considers possible causes of cancer. One of them is
acrylamide
, which is created when coffee beans are roasted. The chemical stays in the coffee you drink in what the court called a "high amount."
A lawsuit
first filed in Los Angeles County Superior Court
in 2010
by the nonprofit Council for Education and Research on Toxics targeted several companies that make or sell coffee. The suit asked for damages and a label to warn consumers.
"It's not a final decision yet, but I do think this is big news, and I'm much relieved after eight years of work on this," said
attorney Raphael Metzger.
"It's a good day for public health."
The initial court documents state that, under the California Safe Drinking Water and Toxic Enforcement Act of 1986, also known as Proposition 65, businesses must give customers a "clear and reasonable warning" about the presence of high levels of this chemical, that is consider toxic and carcinogenic and can impact a drinker's health — and that these stores failed to do so.
At least 13 of the defendants had settled prior to this decision and agreed to give a warning, including 7-Eleven, according to Metzger. The other coffee companies, including Starbucks, waited for a court decision.
Even the studies showing cancer links between acrylamide in rats and mice used doses "1,000 to 100,000 times higher than the usual amounts, on a weight basis, that humans are exposed to through dietary sources," the research review said.
California added acrylamide to its carcinogen list in January 1990, and the state has successfully taken companies to court over it.
In 2007, fast food restaurants in California posted acrylamide warnings about fries and paid court penalties and costs for not posting the warnings in prior years.
"We have a huge cancer epidemic in this country, and about a
third of cancers are linked to diet,
" Metzger said. "To the extent that we can get carcinogens out of the food supply, logically, we can reduce the cancer burden in this country. That's what this is all about."
Companies now have until April 10 to file objections to the proposed decision, Metzger said, and then there should be a final decision. A judge will then help decide what the penalties and remedy should be, if companies don't settle before then.
Read more: www.cnn.com