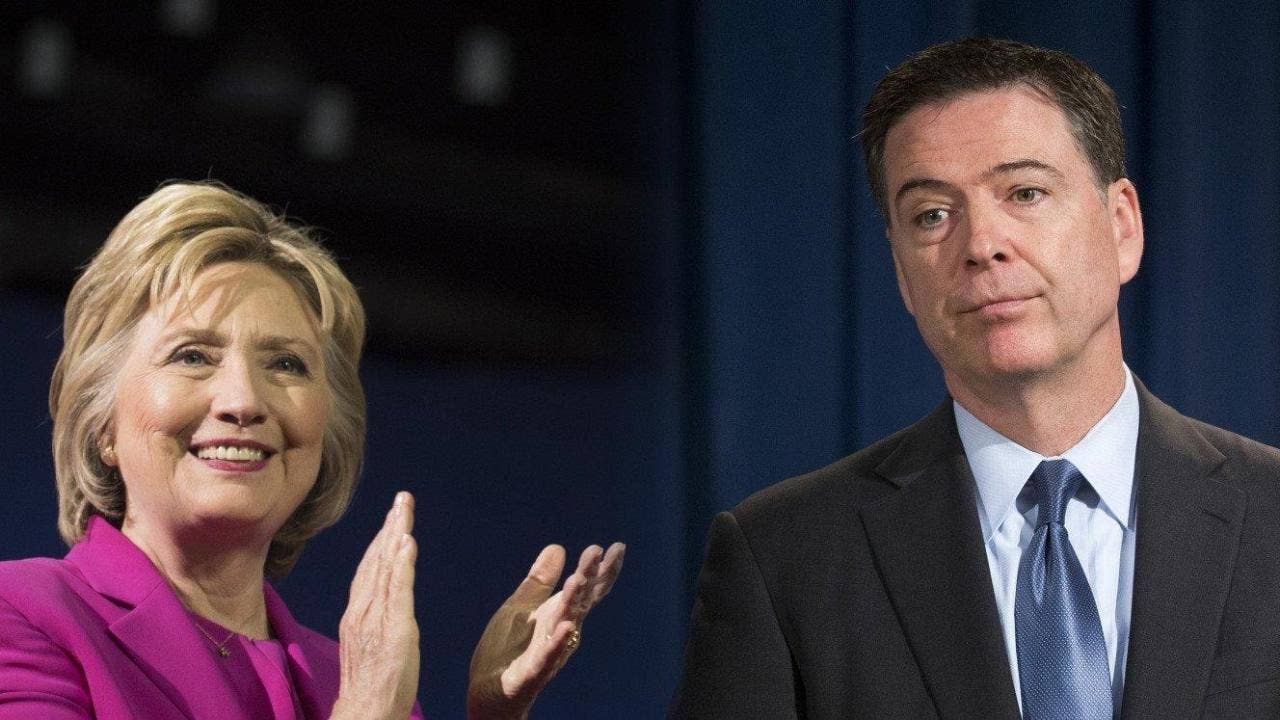 Hillary Clinton has made no secret of her disdain for James Comey's handling of her email probe – but says in her forthcoming memoir she regrets not going after him "hard" from the moment he announced the investigation's results.
The former FBI director is just one of numerous figures whom Clinton implicates for playing a role in her 2016 election loss, though she also assumes some of the blame.
According to excerpts of "What Happened" obtained by The Daily Beast ahead of the book's Sept. 12 release, Clinton not only complains about Comey's decision to revisit the email case days before the election, but takes issue with his July 2016 statement concluding the probe.
In that press event, Comey advised against criminal charges but still called her use of a private email server while secretary of state "extremely careless."
CLINTON CHARGING BIG BUCKS FOR BOOK TOUR EVENTS
"My first instinct was that my campaign should hit back hard and explain to the public that Comey had badly overstepped his bounds—the same argument [Deputy Attorney General] Rod Rosenstein would make months after the election," Clinton writes, according to the excerpts. "That might have blunted the political damage and made Comey think twice before breaking protocol again a few months later. My team raised concerns with that kind of confrontational approach. In the end, we decided it would be better to just let it go and try to move on. Looking back, that was a mistake."
She also reprises her criticism of Comey's October announcement regarding the discovery of new emails.
"Was this a bad joke?" she writes, according to the excerpts. "It had to be. "The FBI wasn't the Federal Bureau of IFs or Innuendos. Its job was to find out the facts. What the hell was Comey doing?"
The unusual memoir from a losing presidential candidate so soon after the general election has some in the Democratic Party worried. The book, seemingly replete with accusations against political rivals, is poised to relive the 2016 campaign drama in the media for weeks, if not months, to come – as Democrats try to prepare for the 2018 midterms while also battling the Trump agenda.
Previous excerpts from the book show Clinton going after President Trump for his behavior during debates as well as Bernie Sanders. Clinton accuses the Democratic primary candidate in the book of helping fuel Trump's attacks against her in the general election.
Read more: www.foxnews.com