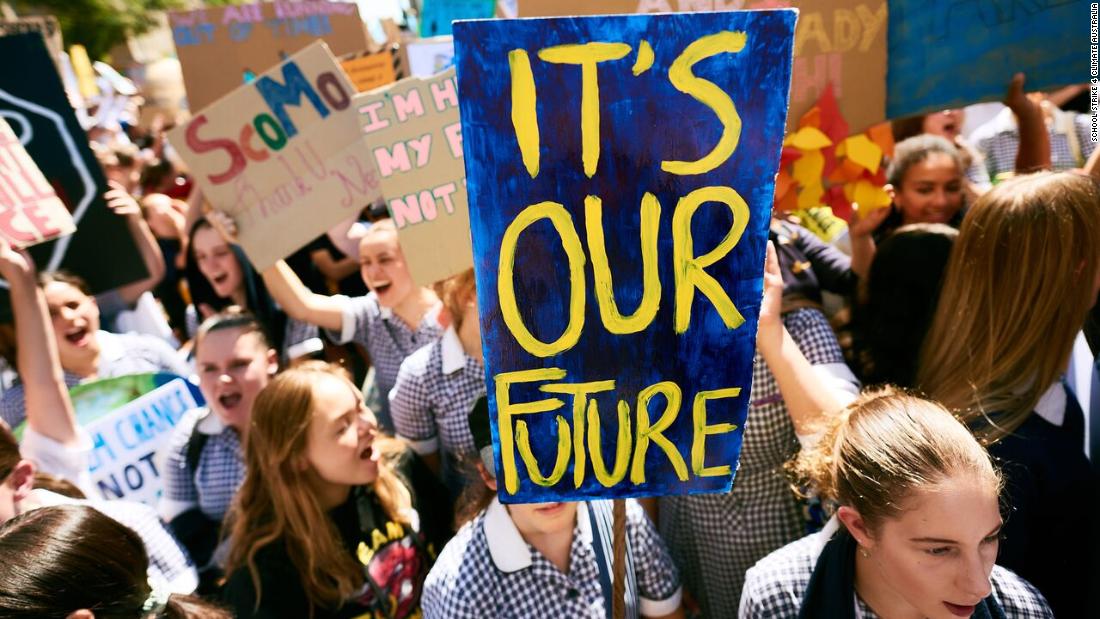 (CNN)A student in Wendy Petersen Boring's climate-change-focused class said she woke at 2 a.m. and then cried for two solid hours about the warming ocean.
Petersen Boring, an associate professor of history, religious studies, women & gender studies at Willamette University in Oregon, has been teaching about climate change for a little over a decade. In that short time, she has watched her students' fear, grief, stress and anxiety grow.
"Back in 2007, it was the mouse in the room; then, it became the elephant in the room. By 2016, those concerns and fears began to flood over," Petersen Boring said.
Her students aren't alone. Polls show that many more Americans worry about global warming. There's no clinical definition, but climate anxiety and grief or
solastalgia
— "the distress that is produced by environmental change impacting on people while they are directly connected to their home environment" — has become such a concern that the American Psychological Association created a
69-page climate-change guide
to help mental health care providers.
There's even a growing number of organizations of people promising not to have children "due to the severity of the ecological crisis and the current inaction of governing forces in the face if this existential threat," as a group called BirthStrike puts it.
Who can blame them? This year's climate change headlines are depressing on a good day, terrifying at worst:
"With the Trump election, the change in my students, the sense of grief and fear and paralysis in the room, became palpable," Petersen Boring said.
"The psychological responses to climate change such as conflict avoidance, fatalism, fear, helplessness and resignation are growing," said Clayton, a psychology professor at the College of Wooster. "These responses are keeping us, and our nation, from properly addressing the core causes of and solutions for our changing climate and from building and supporting psychological resiliency."
It makes sense and there is a "straightforward therapeutic response to this," Clayton said.
People who are anxious tend to be avoidant, or they shut down and don't engage. To ease this feeling of anxiety, turn it around. "Instead of focusing on the fear, you should instead focus on what you want to do," Swim said.
"If you get closer and closer to a solution, you can feel more pride and there is hope."
"We can't just all curl up in a ball and wait for the end of the world," Clayton said.
For Petersen Boring, climate anxiety has changed what she teaches. She used to spend a week of classon sources of hope and talking about students' grief. Now, she's developed two classes to address students' emotional needs, including one that focuses on the inner life of an activist.
Learning from activist movements like women's suffrage and civil rights, she tells students that they need to nurture their inner lives. To stay engaged, to keep buoyant and joyful, she says, one must acknowledge pain and loss and danger and keep the core values of courage, flexibility, resilience and compassion.
"So many adults tell young people that 'this is your problem,' but I avoid that approach," she said. She doesn't want fear to paralyze them.
"Instead, I tell them this is our collective work to do."
Read more: www.cnn.com