The global superstar might be playing Glastonbury this year but his penchant for making comedic cameos of varying success has been overlooked until now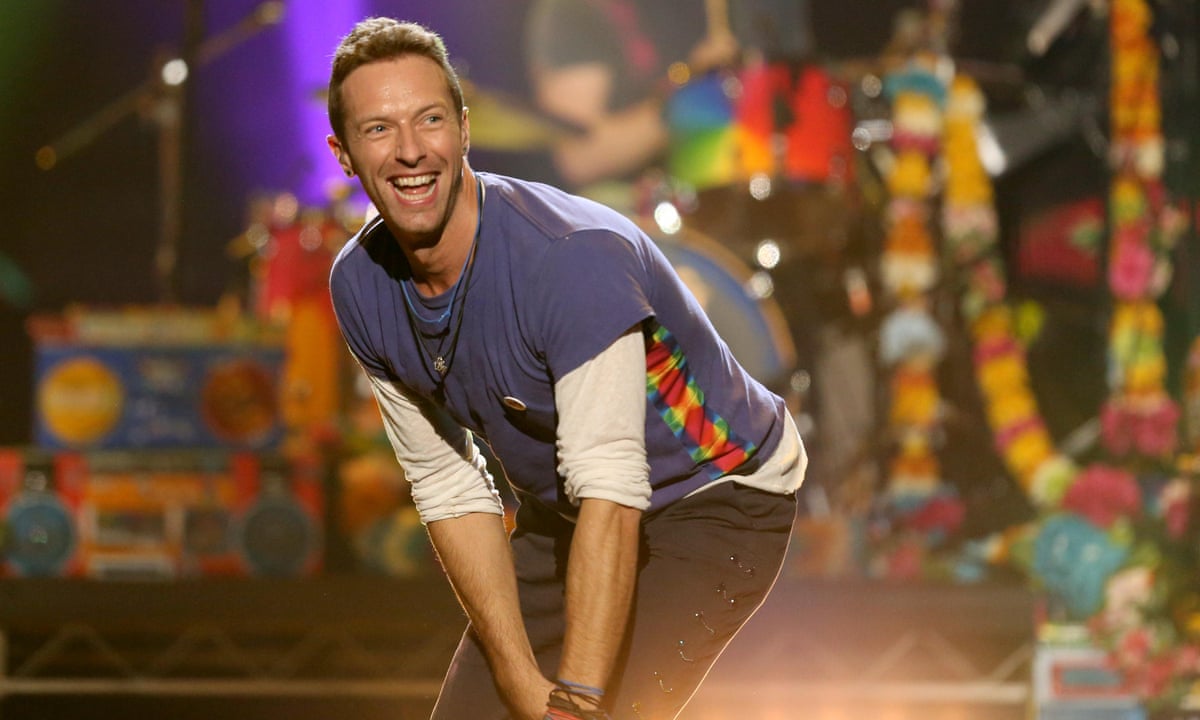 Coldplays Chris Martin has been called many things throughout his career: a bedwetter, a geography teacher, a woeful fucking waste of a snails time … but a comedic maverick? Never. Until now, that is.
The Devonshire frontman has long been a supporter of comedy. A close friend of Simon Pegg and Ricky Gervais, he is a musician who understands that, when it comes to mocking the famous for their ludicrous lifestyle, if you cant beat them, join them. Most recently, Martin provided a skit for The Late Show with Stephen Colbert, in which he offers to create lyrics for the US talkshows theme tune.
The skit follows a similar theme to most of Martins comedy appearances parodies in which his perceived seriousness is the butt of the joke, sometimes to brilliant effect. In some cases the very earnest act of impregnating Gwyneth Paltrow with a baby named Apple is even up for roasting.
So heres a brief chronology of Chris Martins comedy career.
Shaun of the Dead 2004
As with Bob Geldof and Bono, the British find nothing funnier than an artists earnest philanthropic pursuits. The earliest example of Martin parodying his charitable nature and perhaps the moment in which his dalliance with comedy began came alongside Simon Pegg and Nick Frost during one of zombie comedy Shaun of the Deads more meta moments. Representing the charity Zombaid, Chris Martin who also appeared as a zombie in the film and Johnny Buckland sit beside Vernon Kay on the T4 sofa to preach about their new charity venture set up following the zombie possession of their drummer and bassist. A beautifully understated performance from the heir to Steve Martins comedic throne.
Score: 5/10
Extras 2006
As previously mentioned, Chris Martins comedy cameos often involve the merciless ribbing of his many charity-based endeavours. In Extras, Ricky Gervaiss character Andy makes a charity promo video while scrabbling for credibility and industry praise. Martin appears as a ruthless self-promoter, his sole intention to advertise the bands Greatest Hits album. Can we get on with this? he says ahead of the videos first take. Ive got to do Aids and Alzheimers and landmines this afternoon and I wanna get back for Deal Or No Deal. Plus Gwyneths making drumsticks. Its funny, but a lingering sense of smugness resides.
Score: 6/10
Brno 2009

Enlisting music industry heavyweights to promote his 2009 film, Brno, Sacha Baron Cohen created a spoof charity single entitled Dove of Peace, with the Coldplay singer appearing alongside Sting, Bono, Slash and Snoop Dogg. A source told the Mirror newspaper at the time: Chris Martin was in stitches throughout the recording and only just managed to get his lines out. Maybe you had to be there.
Score: 4/10
The Simpsons 2010
During episode Million Dollar Maybe, Homer wins $1m in the lottery. Having missed a wedding reception in order to buy the winning ticket, Homer uses his prize money to buy back the love of his nearest and dearest with anonymous gifts; hiring the band to play a concert for Bart, who lives out every music fans fantasy and pauses the show to nip to the bogs. While a Simpsons cameo is the cornerstone of an artists fame, an animated Martin loses some of his puppyish appeal. If youre still in any doubt of Martins innate humour, watch the video below, as he manages to make the whole Simpsons writing room laugh.
Score: 5/10
Saturday Night Live 2013
Often a musicians part on a SNL skit can seem a little PR-motivated; an attempt to soften the sometimes inaccessible and earnest stars of the celebrity world. Martin appears as Jan Pockabook, alongside Fred Armisen and Kirstin Wiig (in character as Garth and Kat), who share some of their new festive Thanksgiving music. Martin might have been upstaged by the two comics performances, but it was an admirable step away from his sincere, charity-pushing repertoire.
Score: 8/10
Comic Reliefs Game of Thrones Opera 2015

Arriving at a point in which Chris Martins lovelife was the subject of much media attention – his divorce, an album full of songs about the divorce, the subsequent paparazzi shots of Martin and a string of young Hollywood A-listers his Red Nose Day video managed to momentarily extinguish some of the heat surrounding his private life. Entitled Game of Thrones: The Musical, its the greatest rock opera of all time (at least in the eyes of its creator), featuring Coldplays first romantic song about incest and a reggae track entitled Rastafarian Targaryen.
Score: 10/10
Read more: www.theguardian.com