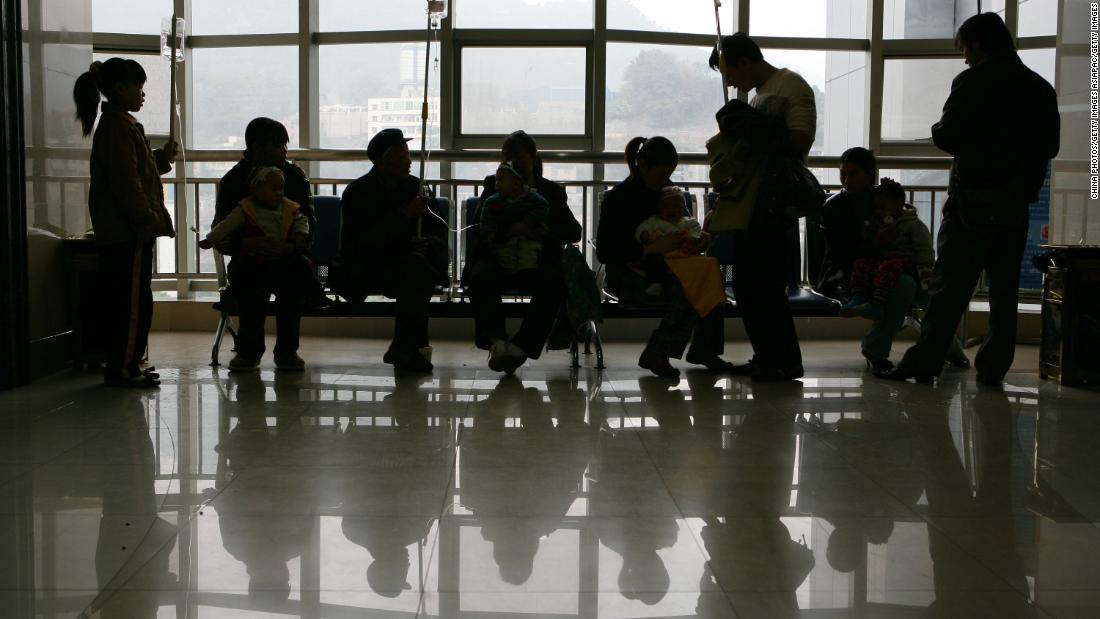 (CNN)A medicine manufacturer in China is undertaking an international recall of active substances used in a commonly-used heart medicine which were found to contain traces of a dangerous carcinogen, the government announced Sunday.
Valsartan, a drug used to treat high-blood pressure and prevent heart failure, was recalled in 22 countries across Europe and North America earlier in July after batches were
found to contain N-nitrosodimethylamine (NDMA),
an organic chemical that belongs to a family of potent carcinogens.
The substances were supplied by Zhejiang Huahai Pharmaceuticals (ZHP), based in Linhai, in eastern China, who said they notified authorities as soon as they identified the impurity.
"We published our recall notice at midday on July 13 in China and overseas, and published the US market recall notice on July 14 Beijing time … all the drug materials for the Chinese market were recalled by July 23," the company said in a statement to the Shanghai stock exchange Monday.
On July 16, ZHP said it had pulled all Valsartan products from US pharmacies, a market worth $20 million in sales for the company in 2017.
The early recall involved around 2,300 batches of the ingredient. Among the countries it was sent to were Germany, Canada, France, and Sweden.
According to Xinhua, ZHP has taken
"needed measures"
to put it back in line with regulations.
China's reputation at risk
The recent drug scandals come at a time when the Chinese government is attempting to rebuild trust, both domestically and internationally, in the quality of the country's products.
The government announced in mid-July it had discovered an estimated 250,000 doses of a diphtheria and tetanus (DPT) vaccine made by Changchun Changsheng Biotechnology and intended for young children were faulty, sparking widespread panic.
So far, 15 people have been detained, including the company's chairman, Gao Junfang, but the reaction on China's social media was fast and fierce before censors intervened.
"My home country, how can I trust you? You just let me down again and again," one user commented on social media.
Just days before the DPT vaccine announcement, more than 100,000 doses of a rabies vaccine produced by the same company were also found to be defective.
Major international scandals have badly damaged the country's reputation, such as the 2008 tainted milk formula scandal which put thousands of children at risk.
Government cracks down
In a statement released on July 25, the World Health Organization commended the Chinese authorities for their "quick and transparent actions" in dealing with the vaccine crisis.
"While the current incident is clearly regrettable, the detection of this event by an unannounced inspection shows that the regulatory authority's system of checks and balances to protect population health is working," the organization said in a statement.
But while the Chinese government is enthusiastic to show it is learning from the recent scandals, it is still deeply reluctant to allow its citizens to criticize the handling of them.
An initially open attitude to the vaccine crisis by the government, including a number of unusually vocal editorials in state media, was rapidly shut down as the outrage continued to grow.
Posts on the Chinese social media site Weibo were erased, as well as private chats on messaging application WeChat, while state media pivoted to act as a reassuring voice for confused parents.
The official mouthpiece of the Communist Party, the People's Daily, ran an interview in the past week with an expert alleging the vaccines were "safe," just ineffective.
Evidence in support of these claims has yet to be provided by authorities, nor has any estimate been given for how many children were injected with the faulty vaccines.
Read more: www.cnn.com