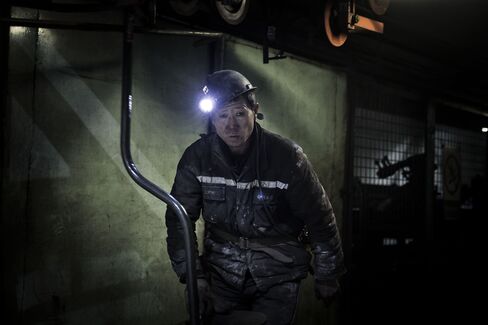 The black rock of Shanxi province fueled Chinas industrial revolution, helping forge the steel that built railways, apartment blocks, office towers and factories across the nation and feeding the electricity plants that power them.
Now, as the Communist Party looks to a new model of growth more reliant on consumers, services and innovation, the landlocked province hosting some of the biggest coalfields the world has ever seen is hitting hard times. Beijing has ordered 500 million metric tonsor about 9 percent of Chinas annual coal capacityto close by 2020 in what could be just the first stage in a decades-long industrial restructuring that will be felt here in Shanxi most sharply.
Guo Yi, a 36-year-old who worked for a decade at a state-owned coal miner until this March, is among the first wave of layoffs.
Im one of the lucky ones because Ive got skills, said Guo, an accountant who lost his job along with 1,200 miners and above-ground staff in the coal hub of Datong. He has found casual work at a privately-owned ore processing plant, but that comes without the benefits of social insurance for himself and his family, including his eleven-year-old son. Its the coal mine workers that are having the tougher time, because they can only do manual work.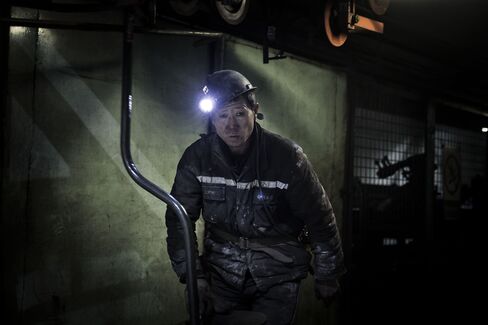 Shanxis challenge is shared by a sweeping region across Chinas industrial north: how to shut down cash-burning mines that employ millions of people whose prospects are uncertain in the new economy promised by President Xi Jinping. Even before the downsizing gets into full gear, the crunch is hurting. Shanxi grew more slowly than all but one of Chinas 31 provinces last year.
Coal dependence
The policy tightrope risks social disquiet if the alternatives, whether pay-outs or new jobs, dont satisfy those displaced. When provincial leaders from across China gathered for a policy making meeting earlier this year, Shanxis own blueprint for economic and social development up to 2020 admitted that the province hadnt done enough to dilute its dependence on coal and coal-related businesseswhich account for a whopping 80 percent of gross domestic product.
Compounding the challenge is debt: money owed by miners is as big as the provinces annual GDP. Coal output dropped 3.5 percent last year and is down around 7 percent so far this year, yet repayment obligations keep piling up, with 268 billion yuan ($41 billion) of bonds held by coal miners coming due this year. Its a grim contrast with hotspots of new growth elsewhere in China: like the thriving innovation hub of Shenzhen in Guangdong, or the rising manufacturing bases around the inland supercity of Chongqing.
Read a profile of Chinas biggest provincial economy here.
Read a profile of Chinas fastest-growing provincial economy here.
Restructuring bites
In Lvliang, a coking-coal town in midwest Shanxi, a 38-year-old housewife named Ma leans on cardboard boxes on the street and speaks of the travails facing her friends as restructuring bites. Her husband, who used to work for a company run by a now-jailed coal baron, was laid off last year and is still owed about half a year of backpay, she said.
We have to feed our family and send our kids to school, said Ma, who declined to give her full name. So people around here are picking up all kinds of jobs that are out there. Some are driving taxis, some are growing corn, others are just scavenging on the street.
Ma and those like her across the rustbelt northeast are on the losing end of reforms aimed at shifting China from a middle- to a high-income economy, a path trodden in the twentieth century by Japan, South Korea and Taiwan and western countries in an earlier wave of industrialization.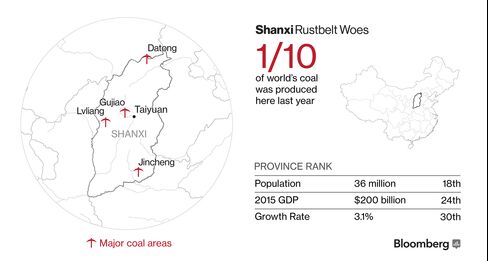 Yet even if China as a whole pulls off that shift and takes the mantle of the worlds largest economy in the process, theres no guarantee Shanxi will ever return to its growth-beating heyday at the height of Chinas commodities boom in 2010. Just look at Merthyr Tydfil in Wales, once at the heart of Britains industrialization and now a sleepy tourist spot, or West Virginia, where Donald Trump rode a wave of voter anger on his path to securing the Republican nomination for the U.S. presidency.
Xis government has pledged to set aside up to 100 billion yuan to help resettle about 1.3 million coal workers and about half a million employees in the steel industry, Yin Weimin, human resources and social security minister, said in March. But, while workers in many of Chinas provinces relocated across thousands of miles in the great urbanization of the post-Mao era, in Shanxi theres little tradition of leaving home, such was the pull of the coal industry.
The locals here dont want to migrate, their mindset is very narrow and they dont want to leave home, said a 40-year-old mining technician Da, speaking at the top-station of a creaking hillside railway ride that affords a vista over a grey and yellow tangle of coal processing plants plants on the western fringe of Shanxis capital Taiyuan. Like many here, Da, who declined to give his full name, said he hasnt been paid for months.
Lets face it, coal mine workers dont have any other skills but to dig up coal from the ground, said Da, who learnt his trade at a school built by his company. Thank god I work for a state-owned mine: if its privately-owned I would have been fired a long time ago.
The end of the boom years
While there has been a slight recovery this year, coal prices remain well below the levels of the boom years, which saw rags-to-riches private coal barons become famous (and infamous) across the country for their Bentleys, Hummers, lavish banquets and overseas mansions.
Guo Cailiang, 58, used to own ten coal mines in Shanxi. He sold out to the government for 800 million yuan in a previous round of coal reshuffling in 2008 that came after a series of accidents across the countrys mining sector prompted government intervention.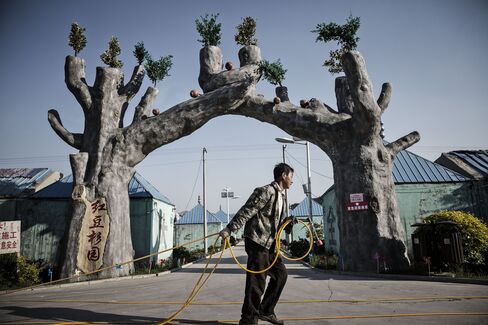 Guo ploughed a quarter of his windfall into building a countryside retreat outside Gujiao thats nestled in a valley that used to be the open pit of a coal mine. The road to the resort is lined with statues of notable Chinese figures, the grass peppered with miniature plastic windmills.
At the complex of sleepy guesthouses built around a quiet courtyard of fountains and stone pavilions, Guo says he employs 200 people and is glad not to be managing a dangerous and dirty mine. He started turning a profit this year, helped by the small-scale farming and herb business at his site, which also features a mini golf-course and an otherwise unremarkable yellow concrete building billed as a 7-D cinema.
Compared to selling coal, my park is such a relaxing business to own. The cash income may not be as significant, but I have more peace of mind, Guo said in an interview in the living room of one of the guesthouses, which cost 1,200 yuan a night at weekends. My employees are much easier to manage than coal mine workers. And tourism business has a limitless development potential. Everybody needs to consume and relax, right?
New industries
Other efforts to create new industries havent gone so smoothly. In Xinghua, a village with a 6,000-year history of brewing the nations favorite hard liquor, ten businessmen, many of them made rich by coal, built what they hoped would be nations biggest distillery. Baijiuan uncoloured and fiery tippleplays a crucial role in lubricating lavish business dinners across the country, and especially here in Shanxi.
But six years after the factory was first proposed, production hasnt started. Three of the 10 initial investors are in jail after failing to pay back debts, according to a December 2014 report by the 21st Century Business Herald. Designed in imperial Chinese style, from outside it looks like an ancient walled city complete with turrets, while a peek inside shows long avenues that give it the feel of a set for a Chinese movie epic. It was supposed to employ 30,000 people.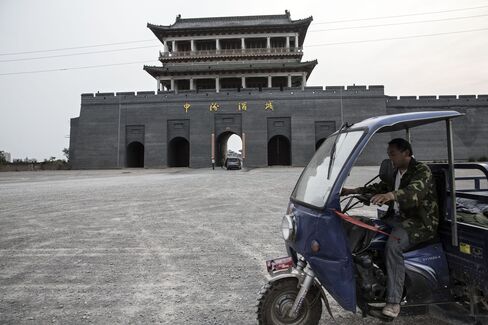 Xiangli Jiaxiong, a 33-year-old baijiu technician whose job is to create the chemistry for a perfect shot of the spirit, said he is one of 500 people working at the project. Its going to start up in the second half of this year, he said. This project is a good example of an industry switch in coal-reliant Shanxi, with low pollution, huge employment potential. Overall its a good deed for the ordinary people here, Xiangli said.
Calls to the three different phone numbers for the company went unanswered.
Shanxis municipal government is also trying to do its part. It has ordered the capital Taiyuans 8,000-strong taxi fleet to be replaced by electric cars, on condition that manufacturer BYD Co. Ltd.Chinas top maker of new energy vehiclessets up a plant in the city to generate jobs for locals as well as the vehicles.
Even with such measures, coal is going to remain the most crucial element in Shanxis economic mix for the foreseeable future, according to Chang Yijun, general manager of commodities researcher Fenwen Energy Consulting Co.
Shanxis core competitiveness is in coal, and it will be a struggle to try to make a transition away from it, Chang said. Restrained by its culture, geology and technology, Shanxi isnt suitable for an alternative economy. It has to rely on coal.
In a series of provincial profiles this week, Bloomberg News explores the varying economic challenges confronting different parts of China.
---

Heres a snapshot of the forces reshaping this continent-sized country
---
With assistance by Tom Mackenzie
Read more: www.bloomberg.com