Vast plant in Qinghai province is part of Chinas determination to transform itself from climate change villain to a green energy colossus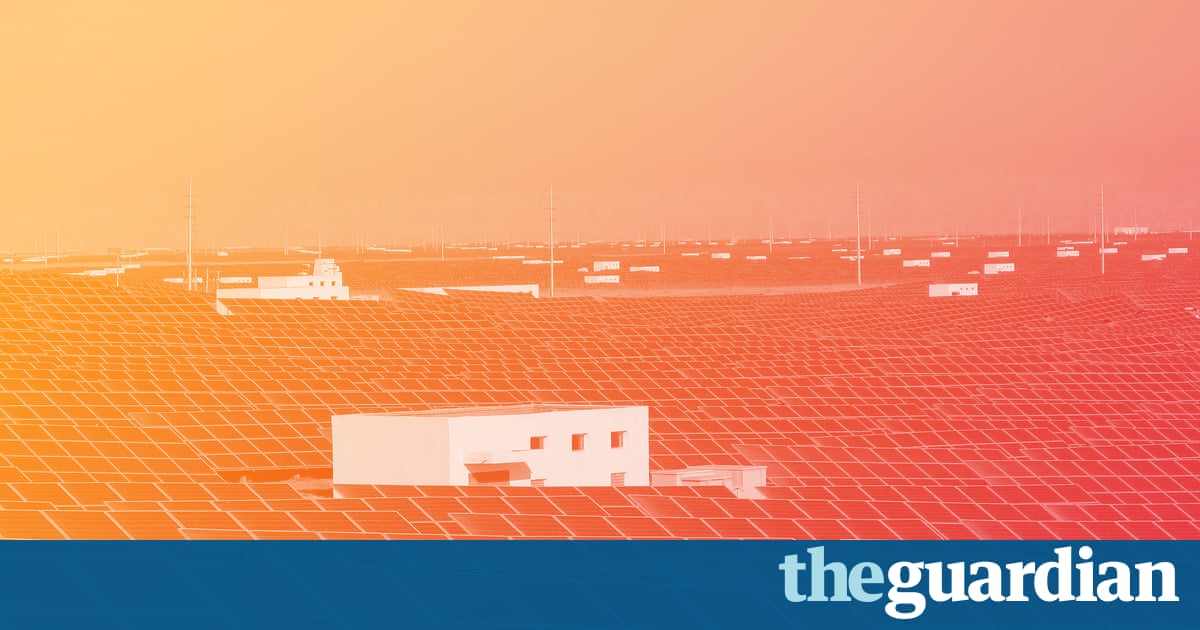 High on the Tibetan plateau, a giant poster of the Chinese president, Xi Jinping, guards the entrance to one of the greatest monuments to Beijings quest to become a clean energy colossus.
To Xis right, on the road leading to what is reputedly the biggest solar farm on earth, a billboard greets visitors with the slogan: Promote green development! Develop clean energy!
Behind him, a sea of nearly 4m deep blue panels flows towards a spectacular horizon of snow-capped mountains mile after mile of silicon cells tilting skywards from what was once a barren, wind-swept cattle ranch.
Its big! Yeah! Big! Gu Bin, one of the engineers responsible for building the Longyangxia Dam Solar Park in the western province of Qinghai, enthused with a heavy dose of understatement during a rare tour of the mega-project.
The remote, 27-square-kilometre solar farm tops an ever-expanding roll call of supersized symbols that underline Chinas determination to transform itself from climate villain to green superpower.
Built at a cost of about 6bn yuan (721.3m) and in almost constant expansion since construction began in 2013, Longyangxia now has the capacity to produce a massive 850MW of power enough to supply up to 200,000 households and stands on the front line of a global photovoltaic revolution being spearheaded by a country that is also the worlds greatest polluter.
The development of clean energy is very important if we are to keep the promises made in the Paris agreement, Xie Xiaoping, the chairman of Huanghe Hydropower Development, the state-run company behind the park, said during an interview at its headquarters in Xining, the provincial capital.
Xie said that unlike Donald Trump, a climate denier whose election as US president has alarmed scientists and campaigners, he was convinced global warming was a real and present danger that would wreak havoc on the world unless urgent action was taken.
When I was a child, rivers usually froze over during the winter; heavy snowfall hit the area every year, so we could go skiing and skating people werent very rich, and nobody had a fridge, but you could still store your meat outside, the Qinghai-born Communist party official remembered. We cannot do that any more.
Read more: www.theguardian.com