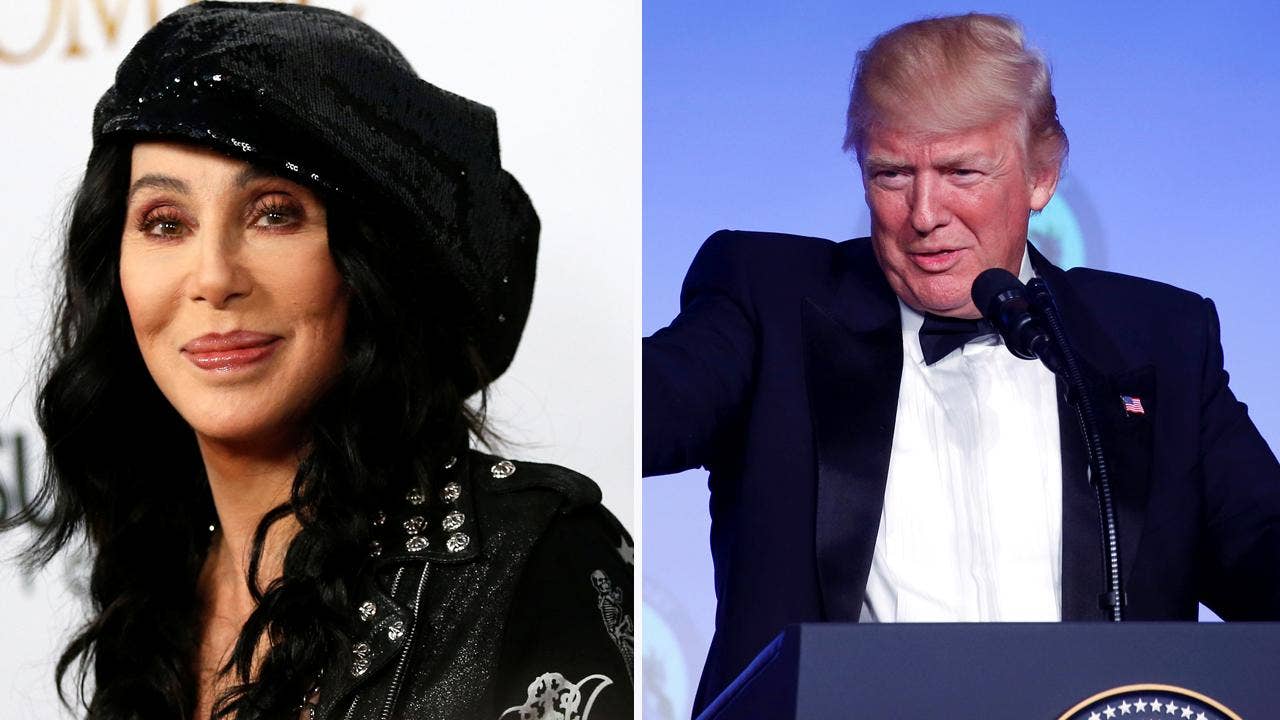 Cher took to Twitter to blast the American Health Care Act in a series of bizarre tweets.
The pop singer slammed the bill saying it's passage threatens to cut funding to treat her asthma.
I HAVE ASTHMA,&HEALTHCAREWITH TRUMPCARE THERE IS NO 4 ASTHMA NOT EVEN 4
NO4 BATTERED WOMEN,ITS
PREEXISTING CONDT

— Cher (@cher) May 4, 2017
#TRUMPCARE IS SURVIVAL OF THE FITTEST HEALTHCAREHUGEGIVE AWAY 4 THE RICHEST 2% OF AMERICANSDONT BELIEVE REPUBLICANS,THEY DIDNT READ BILL

— Cher (@cher) May 5, 2017
TRUMP HAD TO DO HEALTHCARE FIRST,BECAUSE HE NEEDED 1 TRILLION HE STOLE FROM POOR, SICK,& DYING,2 GIVE TAX CUTS TO TOP 2%

— Cher (@cher) May 5, 2017
Cher also called the AHCA "insanity" and compared President Donald Trump to a "mad King George III president."
The 70-year-old continued her all-caps, emoji-laden tweets with jabs at the GOP.
HOW CAN GOPSO INHUMANEPOOR,OLD,SICK,BABIES,PREG WOMEN,CHILDREN,MENTAL& DRUG HEALTHCARE.10S OF MILLIONS WILL SUFFER& DIE
4GET MEDICAID

— Cher (@cher) May 4, 2017
She also called on New Yorkers to "show this idiot what he's in for" while Trump was visiting the city Thursday night.
Cher was an outspoken supporter of Hillary Clinton during the 2016 presidential election. She went as far as to say she would "leave the planet" if Trump was elected.
This is hardly the first time Cher has appeared unhinged on Twitter.
Just got in Car AND I'm More cute than I was in LA
OMG HAVE BLK & WHITE COOKIE

— Cher (@cher) October 24, 2016
WHY IS WRESTLE MANIA ON MYLINEIS THERE
ANYTHING ABOUT ME THAT SCREAMS,NECK SCISSORS,
IRON CLAW,OR HALF NELSONIM MORE LIP LOCK & SPOON

— Cher (@cher) April 4, 2016
BeatNothing like Being lashed 2chair For 70 Hrs,& Forced 2 Do 6 Million Interviews
TOO DRAMA
Actually ppl were smart/Nice,Im a
Toad

— Cher (@cher) October 19, 2016
Ok,Didn't Win at Clue,DIDNT WIN AT YAHTZEE…IM A FAILURE
I FEAR I SHALL GO 2 MY, HAVING NEVER WON,1 LOUSY GAME OF CLUE
I Did It With

— Cher (@cher) August 8, 2016
Was Driving &Thinking,I Know U Didnt Think I Could Walk& Chew Gum Either,but It Occurred 2Me,I NEVER THANK U 4BEING HEREITS NOT BS
THANX

— Cher (@cher) February 11, 2016
Read more: www.foxnews.com