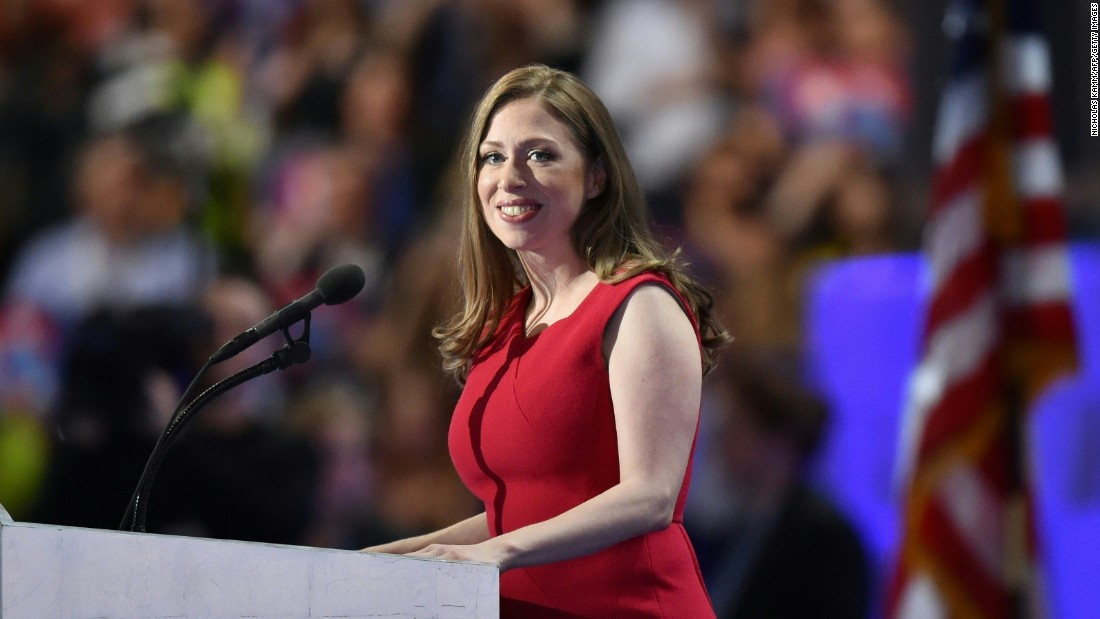 (CNN)Chelsea Clinton is bringing the fire on Twitter lately.
Freed from the constraints of her mother's political ambitions, Clinton, 36, has taken to the medium, posting frequently and weighing in on current events with a distinctive, sometimes sassy, voice America hasn't heard before.
"When Coretta Scott King said "Freedom is never really won…you win it in every generation," was she thinking of @SenateMajLdr & @SenWarren?," Clinton tweeted Tuesday night, in the wake of a recent Senate floor showdown.
In a September 2016 E! News
interview
alongside her mother, Clinton declared Twitter her favorite social platform. She's been @ChelseaClinton since August 2012, and her account now boasts 1.44 million followers.
The former first daughter was always somewhat mysterious to the millennial crowd that grew up alongside her as her father occupied the White House during her teenage years. But in 2012, she told
Vogue
that she learned to embrace her celebrity, something she decided during the frenzied media coverage of her wedding to Marc Mezvinsky.
Read more: www.cnn.com