American soul singer and songwriter who found fame late in life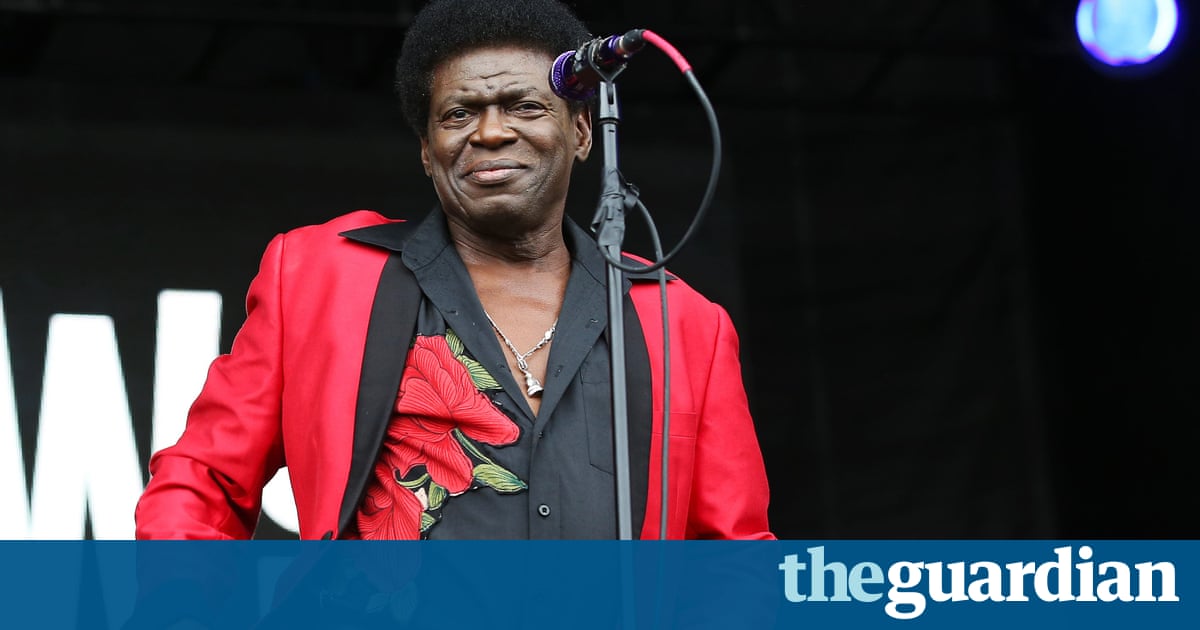 Fame came late to the soul singer Charles Bradley, who has died of cancer aged 68. He did not record his first single until 2002, and made his debut album only in 2011. Nonetheless he seized his opportunity, and in the last years of his life was able to build a devoted audience while basking in belated critical acclaim.
"If I'd gotten that break when I was 25, the world wouldn't have known what to do with me," he said in 2014. "I know so much more now and I know how to deal with things better … I can dig into a lot of my memories. I can do things I was afraid to do before."
Bradley's first album, No Time for Dreaming (2011), on Daptone Records, sounded like a throwback to the classic soulmen of the 1960s and 70s, but his impassioned delivery and ability to embody the torrid emotions he was singing about rendered the music timeless. Most of the songs were newly written by Bradley and his bandleader and producer, Tom Brenneck.
The opening track, The World (Is Going Up in Flames), was as stark and raw as anything by Sam Cooke or Bradley's idol, James Brown, and the track received a boost in the UK when it was featured in Channel 4's Hackney gangland drama Top Boy (other Bradley tracks have subsequently been used in TV shows such as Suits and Ray Donovan). Rolling Stone magazine made No Time for Dreaming one of their 50 Best Albums of the Year.
Bradley released two further albums, Victim of Love (2013) and Changes (2016). Once again the Bradley/Brenneck partnership had written most of the material. Brenneck had discovered that the best way to tap into the singer's creativity was to play a guitar riff with a drumbeat and then get Bradley to tell stories about his painful and star-crossed life over the top of it. "You have to tape it right then and there, because that's when it comes out natural," Bradley observed. "When I have the blues and I have things bothering me deeply, that's the best time to write a song."
In 2012, Bradley's story was told in Poull Brien's documentary film Charles Bradley: Soul of America, Brien having met the singer when he directed the video for The World (Is Going Up in Flames). Brien realised that Bradley's life story was something a fiction writer would barely have dared to invent.
Born in Gainesville, Florida, Bradley was raised by his maternal grandmother until he was eight, when he moved to Brooklyn, New York, to rejoin his mother, Inez, who had left him when he was eight months old, and his older brother, Joseph. He never met his father.
At 14 Bradley left his mother's home, where he had only a basement to sleep in – "I was afraid that she was going to hurt me," he said in Brien's film – and for a time survived by sleeping on subway trains or sheltering in old cars. But at about the same time, in 1962, his sister took him to a James Brown concert at the Apollo theatre in Harlem, and this proved to be a pivotal moment in the boy's life. "When I first saw him, it was like the resurrection," said Bradley. "I'd seen entertainers, but nothing like James Brown on stage."
Bradley practised Brown-style microphone moves using a broom with string attached, but was initially shy about performing in front of an audience. He finally managed it when he was 18 and working at the Jobs Corp, a government training centre, in Maine, when his workmates persuaded him to sing in the girls' dormitory. Fortified with gin, he thrilled the crowd with a James Brown impersonation.
Read more: www.theguardian.com