Was yesterday a major disappointment? Famous faces talk about their worst ever gifts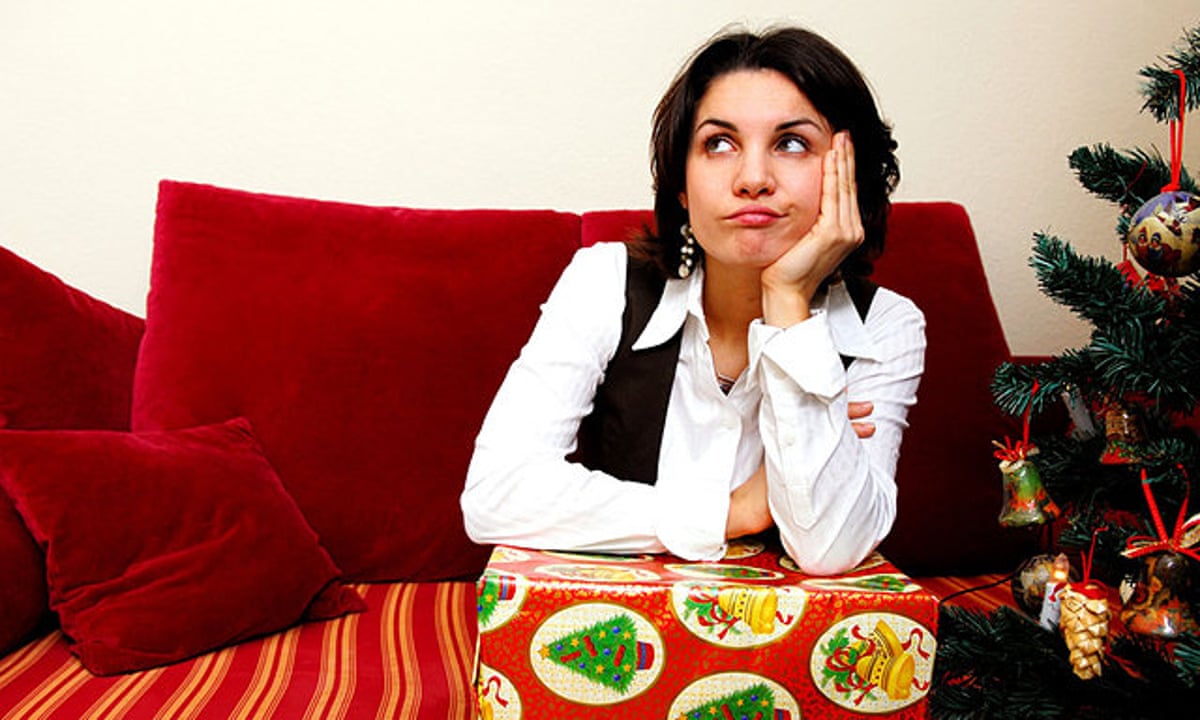 Dermot OLeary, television presenter
A couple of years ago a voucher for Botox from Simon Cowell. Charming, and unused. The next year he sent me a picture of himself.
Dermot supports ZSL London Zoo
Mark Austin, ITV news presenter
A few years ago, at a big family Christmas dinner, I tried to look delighted at receiving a very smart pair of beautiful soft leather pink gloves. Cue much laughter all round. Only later, when my non-golf-playing sister received a box of golf balls, did we realise that the whole concept of secret Santa had gone horribly wrong. I think probably the worst, or certainly the least likely to be used, was a tie decorated with illustrations of the various positions contained in the Kama Sutra. It was sent by a woman when I first became a news presenter and she asked that I wore it when I went back to work after Christmas. She subsequently wrote in late January asking why I had not!
Peter James, crime fiction author
Definitely the worst present I ever received was from a well-meaning aunt in Canada. Normally she and my uncle sent great things, wonderful North American toys that had not yet arrived in the UK, such as a Scalextric car set, way before they had become known here. Then one year, when I was 13, she sent pyjamas! I was mortified.
Shane MacGowan, lead singer with The Pogues
I once got a years supply of masses, one for every Sunday, for the salvation of my soul.
Ken Hom, chef
All my friends got together to buy me a Lalique caviar bowl which I coveted. But one, who was carrying it (all wrapped up), stumbled on her way out of the car and dropped the package. When it came time to open the gifts all I could hear was the broken crystal rattling. All just drank more champagne and laughed!
Oz Clarke, wine writer and TV presenter
Years ago I got a second edition of Ben Jonsons The Alchemist, pages uncut, a treasure especially as Id played the lead role of Face not long before. I was staying in the loft of my brothers house in Scotland. I was all by myself, plus the largest population of book-mad mice in Britain. Still, what was left of the binding made good kindling.
Peter James supports JDRF, the worlds leading type 1 diabetes research charity.
Scott Mills, BBC Radio 1 DJ
An aunt gave me aftershave but it looked like it wasnt in the original box. I only noticed later on Christmas Day that the bottle said tester on it. How did she acquire that from a shop? I never had the heart to ask. Must have been a mix up in the shop, wink wink.
Scott Mills is an MS Society ambassador
Jonathan Dimbleby, radio and TV presenter
Not so long ago I was sent a Christmas hamper from a generous TV company. It contained smoked salmon. Unhappily, it was delayed in transit. It stank so strongly that I could not get the smell of it out of my nostrils long after we threw it away. Smoked salmon has never tasted the same again!
Paddy McGuinness, comedian and TV presenter
A foot spa. When I was seven I was playing in the snow and my feet were freezing. They were advertising foot spas on telly and I went Oooooh Id love to dip my feet in one of them. I was seven. Seven years later, my mums gone, Oh I know what he wants!
Dan Snow, TV presenter and historian
When I was a kid I asked for a Millennium Falcon and got an Admiral Ackbar action figure. Brutal.
Dan supports Beanstalk
Paul Copley, actor
Some years ago my hugely generous, much-loved and missed auntie, believing London to be a den of thieves, designed, and made, an extremely secure script bag. Security derived from restricted access. The bag was roomy at the bottom and then tapered to a tube a mini elephants trunk which wrapped around the body of the bag. Unfortunately, it was impossible to put anything much into it, and, importantly, to retrieve anything out of it that was larger than a small apple! Great concept, but useful only for scripts crumpled to the size of an apple!
Paul Copley supports Cats Protection
Kim Wilde, singer and gardener
Its a close run thing between the magnificent case of Barolo that arrived just after I had triumphantly and rather smugly declared that I was going to have a dry January. And the homemade plum jam given to me by a neighbour and which, when opened, brought with it the devastating realisation that I wasnt Hertfordshires Queen of Homemade Jam after all.
Amanda Lamb, TV presenter
Its a tough call between a pair of Le Creuset oven gloves, a dress-up FBI outfit (never worn!) or this years early present, a Le Creuset rubber trivet, all bought by my darling husband!
Amanda supports Age Internationals ethical gift shop Cows n Things
Shakin Stevens, rock singer
Those given seemingly without thought by those who should have known better. A pair of gloves three sizes too big that promptly slipped off my hands into an icy cold puddle; a scarf that was so long you would trip over it at every step, and a ticket to the London Eye, when they know I hate heights. Having said that, with any gifts that are sent with love and kindness from someone that cares, there isnt really such a thing as a bad present!
Shakey supports the The Salvation Army
Fiona Cairns, baker
My Scottish great-grandfather sent me a plastic iron and miniature ironing board. I was hugely insulted as it was for a three-year-old and it felt totally inappropriate being a grown-up six-year-old! Then there was the year of my non-Christmas present from my husband he never has been allowed to forget it! A bunch of dyed blue chrysanthemums and glittery red carnations, cellophane wrapped and picked up from the petrol station is the worst gift I have been given. For some reason, they lasted for weeks!
Fiona supports Wallace & Gromits BIG Bake
Johnny Ball, TV presenter
I was very busy appearing in panto and had about an hour to rush out and get a Christmas present for my wife. I ended up buying her a war phone. She opened it, took one look and threw it straight back at me! And I remember, as a child, we were quite poor and my mum went out to buy a turkey but came back with a rabbit. It took her until New Years Eve to pluck it. There was fluff everywhere!
Phil Spencer, TV property presenter
I think it would have to be a CD of popular Christmas songs I was given one year. I love them probably way more than most people, but come present-opening time under the tree on Christmas Day Id had three weeks of listening to the same old songs and, by that stage, I was pretty sick of them! It never got played.
Julia Bradbury, TV presenter
Many moons ago an ex-boyfriend gave me a massive box for Christmas. I was so excited, but this turned to major disappointment when I opened it because it was a Magimix food processor! This did not blend well in to my Christmas.
Read more: www.theguardian.com