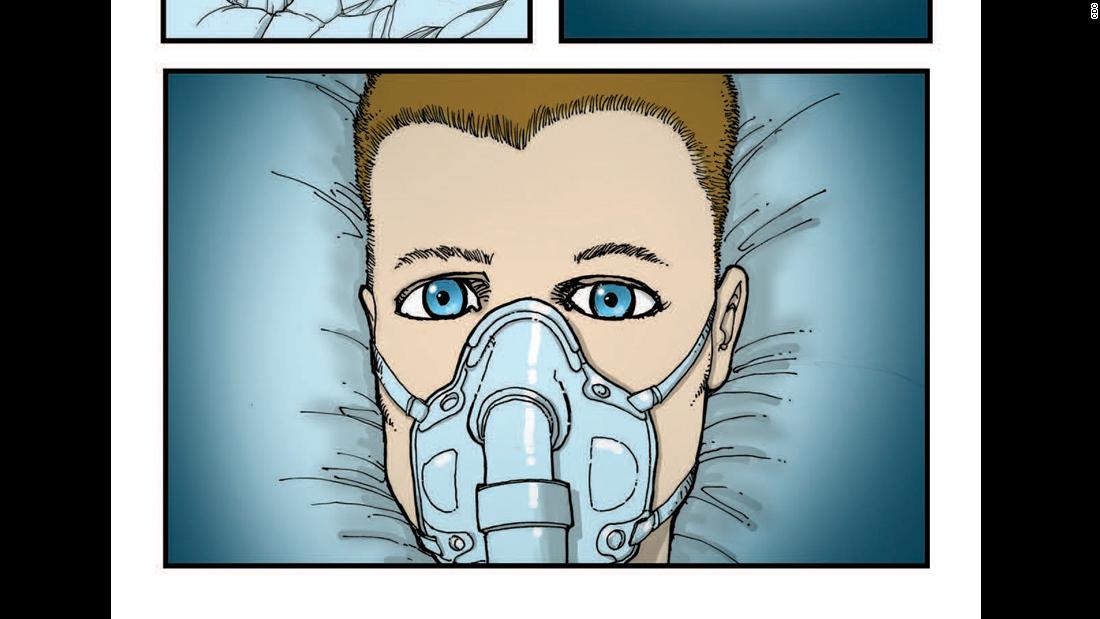 (CNN)A new graphic novel, published last week by the US Centers for Disease Control and Prevention, illustrates important public health lessons for teenage scientists.
Illustrated by Bob Hobbs, the graphic novel follows a group of students who participate in their state's agricultural fair. Later, the four teens attend the CDC's
Disease Detective Camp in Atlanta
, a real-life summer educational program in which high school students learn how to track outbreaks of disease.
When one of the four teens becomes ill and is rushed to the emergency room, the rest of the group use their newly acquired knowledge of disease investigation to help a team of public health experts solve the mystery of how their friend became sick.
Coincidentally, as the CDC prepared the book's release, California and Michigan were reporting very similar circumstances at their own state fairs.
Instead, the flu is transmitted from pig to person. You might breathe in the virus after a pig has coughed or sneezed, for example, or maybe you touch something that an infected pig has contaminated with their saliva.
The symptoms of a variant virus, which usually start within four days and last up to seven days, are the same as those of seasonal flu: fever, cough, sore throat, muscle or body aches, headaches and fatigue. Severe disease, such as pneumonia, can result from a variant flu strain even in healthy people. In such rare cases, hospitalization might be required, and the illness could lead to death.
Young children, people 65 and older, pregnant women and people with a chronic health disease, including asthma and diabetes, are most susceptible.
Ultimately, the conclusions of the outbreak investigations in California and Michigan were also foreshadowed by the CDC's graphic novel.
By August 4, the nation's public health agency had
confirmed
variant swine flu in each of the patients and noted that all four either were recuperating or had fully recovered from their bouts of brief illness.
Read more: www.cnn.com