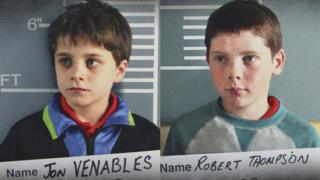 The director of a film about the sons who killed James Bulger has refused to withdraw it from the Academy Awards race.
Bulger's mother, Denise Fergus, told ITV earlier on Thursday: "He should remove it from the Oscars.
"Remove it from the public domain – withdraw yourself."
But Vincent Lambe, whose film Detainment is nominated for best live action short film, told the BBC: "I won't withdraw it from the Oscars."
He said: "It's like saying we should burn every copy of it. I think it would defeat the objectives in building the film."
Detainment recreates the moments before and after 10 -year-olds Robert Thompson and Jon Venables took James from a shopping mall in Bootle, Merseyside, in 1993, as well as their police interviews utilizing the original transcripts.
Lambe said: "The public opinion at the moment now is that those two sons were simply evil and anybody who says anything different or gives an alternate reason as to why they did it or tries to understand why they did it, they get criticised for it.
"I think we have the responsibility to try and make sense of what happened."
Oscars 2019: James Bulger's mother 'disgusted' by nomination Image caption James Bulger was two when he was abducted and killed in 1993 Image caption The film depicts the boys being interviewed by police Image caption The performers playing the boys were asked to recreate the events during and after the murder