Theresa May says a strong EU and a good relationship with it is in UK interest, as she travels to Bahrain for Gulf bilateral talks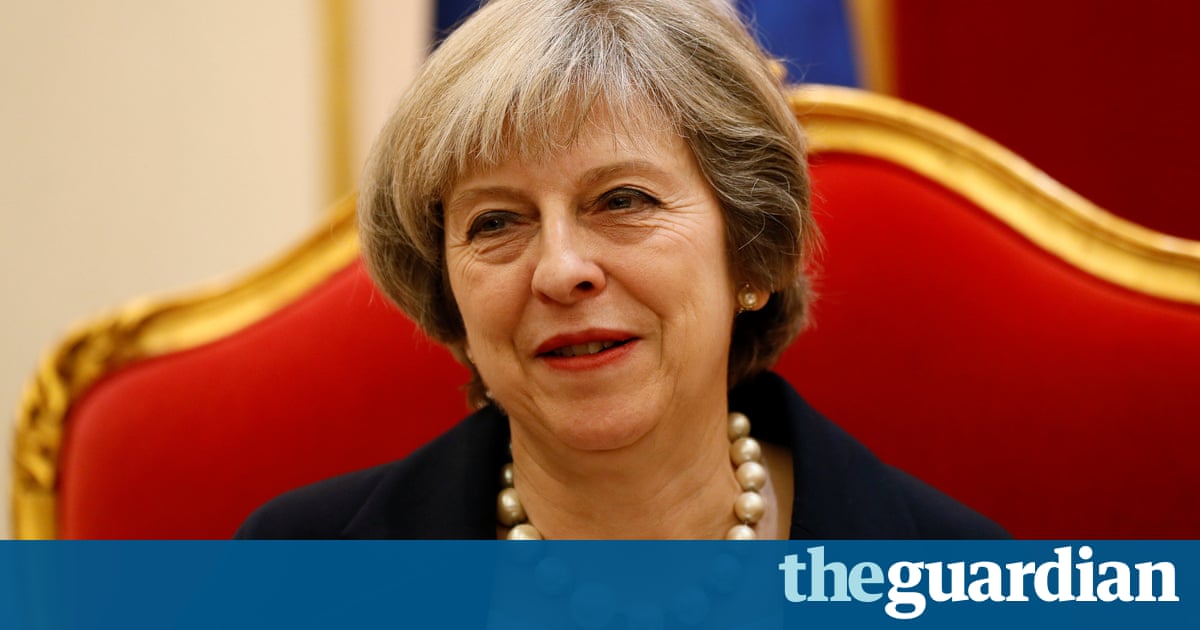 Britain is seeking an ambitious new Brexit trade deal to benefit both the UK and European countries, rather than mimicking terms of its current arrangement, Theresa May has said.
Speaking to reporters onboard RAF Voyager en route to Bahrain, the prime minister insisted she wants to see a strong European Union even after the UKs departure, in the wake of the Italian referendum which saw the resignation of the countrys prime minister Matteo Renzi.
Ive always said I want us to have a strong relationship with the EU, with the 27 members, she said. I think its in UK interests to have a strong EU and have a relationship with a strong EU.
The prime minister did not rule out a suggestion by Brexit secretary David Davis that the UK would consider paying to retain single market access, but said the UK would not seek to automatically carry over any aspects of the pre-Brexit relationship.
Crucially this is not about how retain bits of what weve already got, but what our new relationship is, and I think our relationship is not the UK as a supplicant into the EU, she said. I want the deal thats right for the UK and for the EU.
May said the referendum vote on 23 June meant people voted to take control of our money and how we spend our money when asked about the possibility of paying EU budget contributions. We want to get the best possible deal on trade, she said.
And Im ambitious in that, because I think its not just in our interests to have a good deal on trade with and operations within the single market, I think its in the interests of European businesses who want to have access to the UK market as well. So Im ambitious that we can go out there and get that deal.
Future trade ties with Gulf states are high on the agenda for the prime minister during six bilaterals she will host with regional leaders, including Saudis King Salman, and May is expected to agree with Gulf leaders to establish a new joint working group to examine unblocking existing trade barriers.
May said she anticipated negotiations would be very complex after the triggering of article 50, the two-year formal process for exiting the EU. Much of the focus on her visit to the Gulf will be security co-operation, which the government is understood to believe to be a key upper hand in negotiations with the EU.
Obviously, there are going to be aspects of the negotiation that will go into justice and home affairs, how we co-operate on a number of issues where we will be considering what the future relationship between the UK and Europe will be, May said.
Read more: www.theguardian.com