We are an international laughing stock at the moment. But something like this has been coming for decades, writes Guardian columnist Gary Younge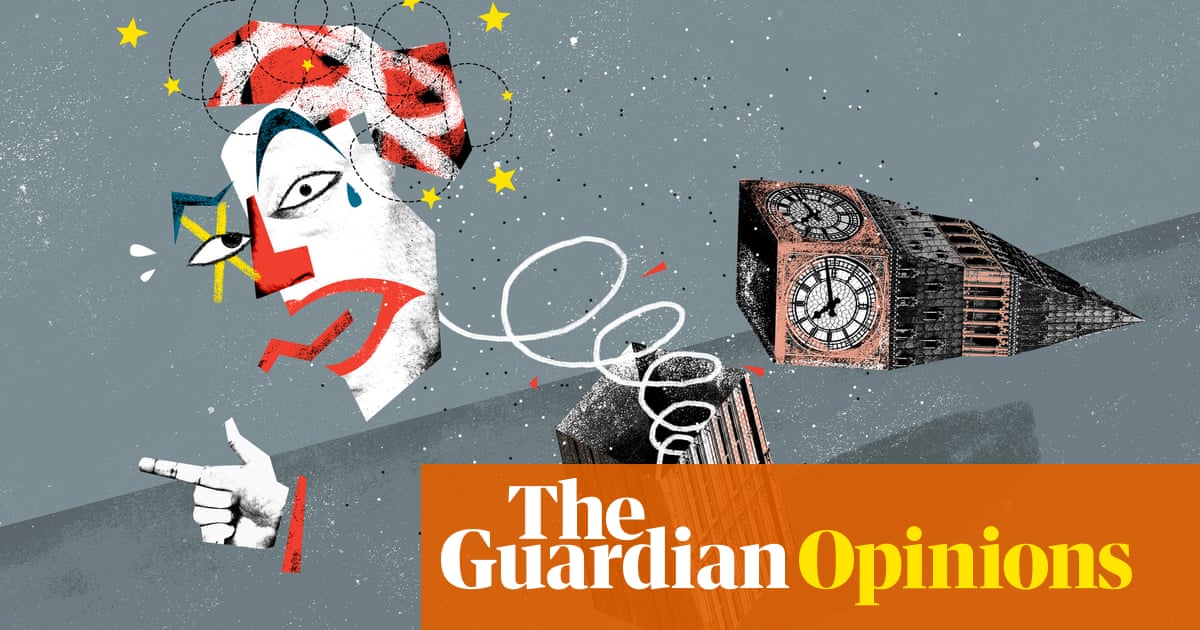 The French EU minister, Nathalie Loiseau, has called her new cat Brexit. "He wakes me up every morning meowing to death because he wants to go out," she says. "And then when I open the door he stays put, undecided, and then glares at me when I put him out." The Dutch prime minister has compared Theresa May to the knight in Monty Python who has all his limbs lopped off and insists "It's just a flesh wound" and calls it a draw. "She's incredible," says Mark Rutte. "She goes on and on. At the same time, I do not blame her but British politics." Italian friends tell me Brexit now comes on at the end of the news, in that wacky slot just before the sport and weather.
Everybody is laughing at us. Why wouldn't they? We look ridiculous. If we weren't so busy feeling betrayed, bored, enraged or bewildered, we'd be laughing at ourselves. Brexit, according to many of its advocates, would give us the chance to stand tall and independent again: to fulfil the potential, as May put it two years ago, to become "a great, global trading nation that is respected around the world and strong, confident and united at home". Instead we look like a cross between a beggar and basket case. Yesterday, May pleaded for more time, and the EU said: only if you can get parliament to agree to your deal. May, displaying all the skills of brinkmanship and diplomacy that has got us to this point, then went and insulted parliamentarians, making them more hostile and fearful for themselves than ever.
Two crises have been revealed by these events. The first relates exclusively to Brexit. With eight days to go, we have a deal few want and a timetable that can't be changed without agreeing to it. The EU may soften its terms; MPs may change their minds. We have just over a week to either find a unicorn or convince ourselves that the donkey we got for Christmas was a unicorn all along. This awful game of chicken was May's plan all along – waste time until the "choice" was between her deal and no deal. This would be a breathtaking gamble in the hands of the most gifted or charismatic politician. She has proven herself to be neither of those things.
Read more: www.theguardian.com