The American Psycho novelist and the pop artist have joined forces to create artworks evoking the double lives of people in their adopted home, Los Angeles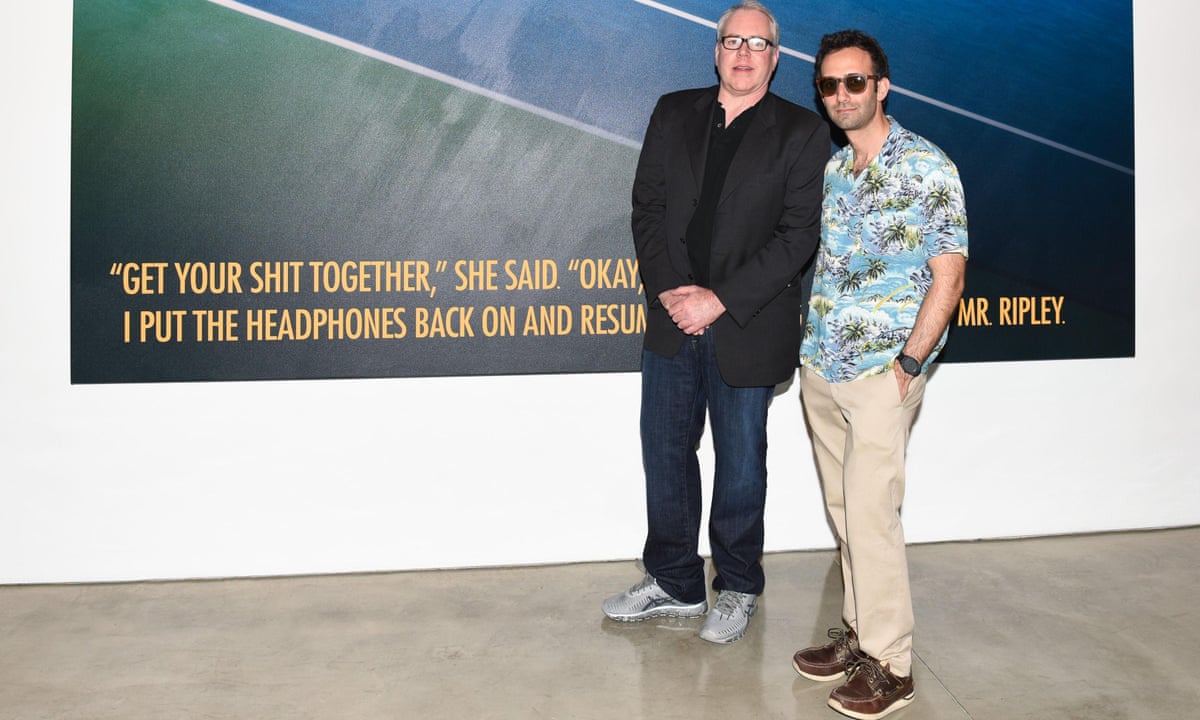 When the world-renowned author Bret Easton Ellis is not writing novels, he is hanging out at shopping malls. That is, when hes with the artist Alex Israel. The duo have a ritual of taking Ubers to Los Angeles malls, finding a bar and drinking martinis or tequila.
Thats how they come up with new ideas, some of which are on show as part of their first-ever collaborative exhibition at Gagosian Beverly Hills where Courtney Love, Kim Gordon and Elton John attended the opening.
Ellis, author of American Psycho,wrote a series of evocative sentences that accompany stock images chosen (and bought) by Israel, which depict LA landscapes in all their famous, unearthly glamour.
The exhibition continues on a Sunset Boulevard billboard, which declares: If you dont like me unfollow me.
Thats easy for Ellis to say, a man with half a million followers on Twitter. But it could also be a response to some of the controversy he has caused on the social network.
Its supposed to be provocative and have suspense to it, Ellis told the Guardian. The billboard is dramatic. Its a statement. I believe it.
He recently caused a fuss on the social network with his thoughts on Hollywood figures secretly backing Donald Trump in the presidential campaign (though, theyd never admit it publicly, he wrote).
I tweet observations, said Ellis, who also runs a pop culture podcast where he has interviewed Kanye West and Quentin Tarantino. Twitter I once loved, now Im bored by it. We live in a touchy world but you cant be too opinionated.
Read more: www.theguardian.com