Rightwinger 15 points ahead as he rallies supporters with make Brazil great again slogan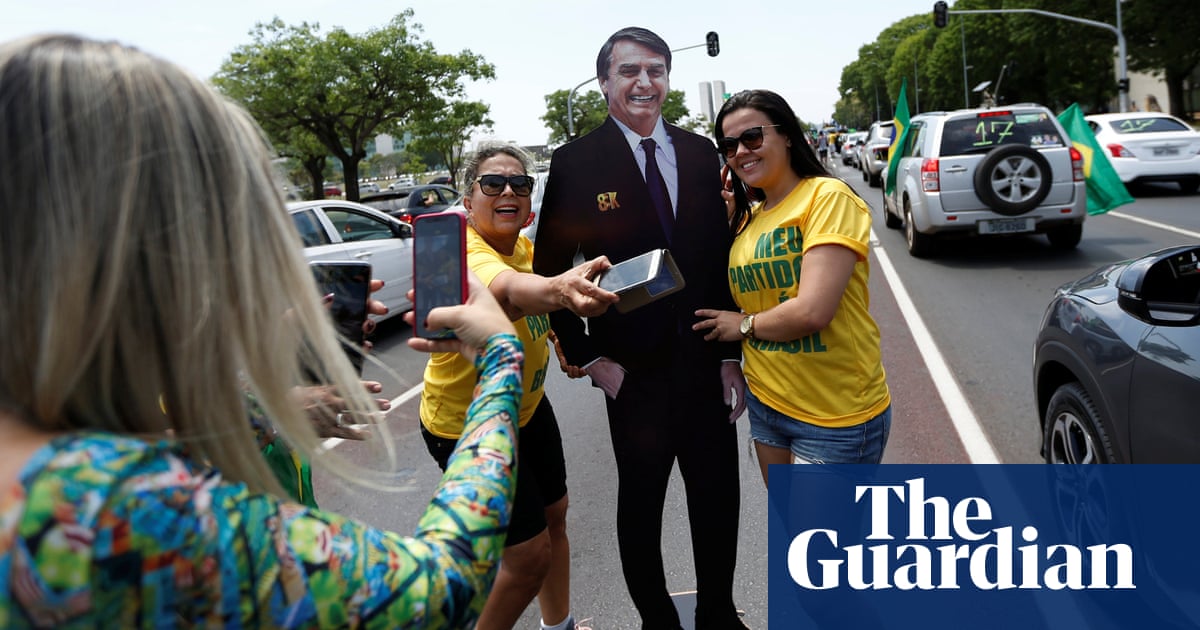 The far-right frontrunner to become the next president of Latin America's largest democracy has vowed to make Brazil great again, as election-eve polls gave him a commanding lead in what many view as the most important election in its history.
"Let's make Brazil Great! Let's be proud of our homeland once again!" Jair Bolsonaro, a 63-year-old former paratrooper notorious for his hostility to black and gay people, the environment and the left, proclaimed in a Trumpian live broadcast to his seven million Facebook followers on Saturday night.
"Together we are going to change Brazil!"
With just hours to go until 147 million Brazilians choose their next leader on Sunday, polls gave Bolsonaro a 15-point lead over his closest rival, the Workers' party (PT) candidate Fernando Haddad, with about 40% of intended votes.
That would not be enough to avoid a second-round showdown with the leftist on 28 October, since an outright majority is required for a win. "It is unlikely that this election will be decided in the first-round," said Glauco Peres, a political scientist from the University of São Paulo.
However, Bolsonaro's ascendancy in the polls and the palpably erratic mood in Brazil is such that a first-round win is no longer considered an impossibility. "Everything here has been so unpredictable that I don't know if I'll put my neck on the line for anything anymore," Peres said.
Read more: www.theguardian.com