A British doctor and Irish diplomat who worked on the frontline of the crisis in west Africa in 2014 say failures by international aid agencies and donors exacerbated the catastrophe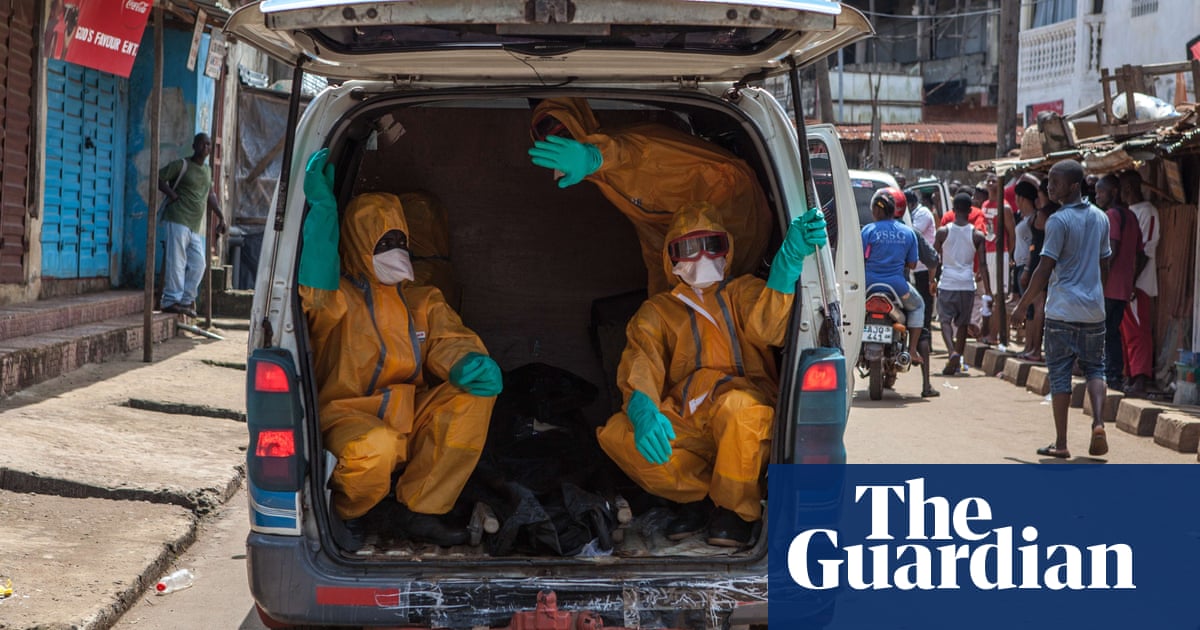 The World Health Organization and other global agencies have failed to learn sufficient lessons from the 2014 Ebola outbreak that killed more than 11,300 people in west Africa, a British doctor at the centre of the battle in Sierra Leone has said.
Although the response to the most recent Ebola outbreak in the Democratic Republic of the Congo (DRC) was swift and effective, the international community's long-term strategies have only marginally changed, said Oliver Johnson, who in a book with Irish diplomat Sinead Walsh lifts the lid on the extraordinary behind-the-scene failures four years ago.
In Getting to Zero, the duo show how a litany of mistakes made in distant offices in New York, Washington, London and Geneva, combined with poor leadership in Sierra Leone and a weak health service, created a catastrophe that could have been prevented.
Among those coming under fire are the British army, the Department for International Development and the US Center for Disease Control.
Read more: www.theguardian.com