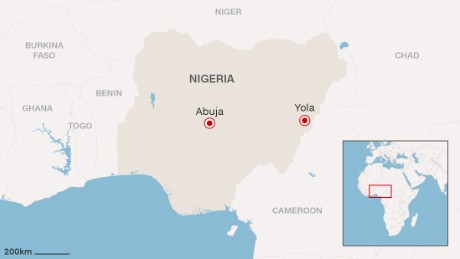 Lagos, Nigeria( CNN) At least 31 people were killed and 72 others injured in a bomb blast in the northeastern Nigerian city of Yola on Tuesday evening, according to Aliyu Maikano, a local Red Cross official.
Facebook's Safety Check activated for Nigeria bomb
Another official from the National Emergency Management Agency( NEMA ), Sa'ad Bello, gave a slightly higher toll of 32 dead and 80 injured.
The explosion ripped through the crowded Tipper Garage in the Jambutu area of the city at around 7:48 p.m. local day( 1:48 PM ET ), soon after evening prayers, Maikano said.
This area houses a livestock market, an open-air eatery and a mosque. The explosion happened as merchants were leaving the mosque and others were eating at the restaurant.