Bianca Adams worked part-time jobs as a spa professional, sometimes juggling two or three at a time, for years. But none of them offered her insurance, which meant that the 47-year-old with diabetes often went to the emergency room for care.
I was one of those people that had to go to the emergency when my blood sugar got too high and I needed fluids, Adams told The Huffington Post. There was really no one managing my health at that point.
When her Medicaid coverage through the Affordable Care Actbegan in 2014, Adams, who has been disabledwith severe knee problems for 25 years, underwent three major surgeries in six months: a partial hysterectomy to remove a large tumor in June, a total right knee replacement in September and a left knee replacement in November.
It was brutal, but everything needed to be done. I was very, very sick and had I not done it then, Id probably be on a walker right now, she said.
But that wasnt her only concern. I felt like once Republicans got back into office, it would be repealed, she said. That was literally the first thing on my mind to get everything done as soon as possible.
Historically, the government has paid attention to black womens health only when its convenient, said Joan Faber McAlister, an associate professor at Drake University in Des Moines, Iowa.
Black womens health has been pretty much the lowest priority, almost has been completely invisible, McAlister said. The only time we see a lot of attention to black womens health is when its being misrepresented to undermine social programs that dont even primarily benefit black women.
As of Jan. 1, 32 states had expanded Medicaid to include most low-income Americans. If President Donald Trump and congressional Republicans move forward with their plans to repeal Obamacare, that coverage will go away. So will the tax credits that help lower- and middle-class families afford insurance. Many of the people hit hardest will be black women.
Here are some of their stories.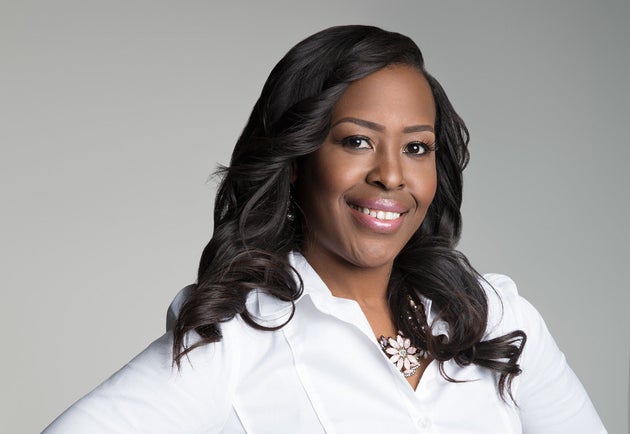 Karla Baptiste, 43, DeSoto, Texas
After moving to the San Francisco Bay Area for a new job in late September 2007, Karla Baptiste was diagnosed with stage 2 breast cancer at age 34. A mastectomy that October determined that Baptistes cancer was worse than doctors had thought it was present in 14 of her lymph nodes and had progressed to stage 3.
She began chemotherapy that November. She would later have three reconstructive surgeries on her breast, six weeks of daily radiation and take regular doses of Tamoxifen, a cancer treatment drug, for four years.
Baptiste was declared cancer free in 2008. But in July 2014, a lesion was found on her vertebrae. The cancer had metastasized to her spine. After another round of treatments, the lesion was gone by February 2015.
Baptiste shows no cancer activity in her body now but is still considered to be a high cancer risk.Im cancer free now, but I have stage 4 cancer, and there is no stage 5. I dont want to go back to a time when insurance companies can deny me just because they decide they dont want to pay for something.
And then I die, she continued. Its that serious for me.
Baptiste wont be able to pay for the medicine she needs to survive without the ACA. Her insurance was billed $426,702 last year for her care. She paid $2,500 of that.
If the ACA is repealed and not replaced with something that has guardrails for insurance companies, patients like me with pre-existing conditions are the ones they will drop or deny coverage for, she said. We cost them too much. The ACA gives me peace of mind that I will receive the care that I need.
Im in a situation where Im going to be treated indefinitely, she added. Its not something like I get chemo and Im done having my medication is that important to me. Its keeping me alive.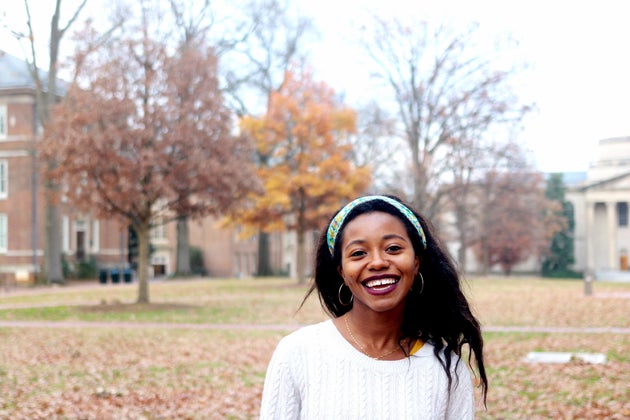 Aitza Burgess Reynolds, 22, Chapel Hill, North Carolina
When Aitza Burgess Reynolds mom started receiving disability payments in 2015, the 22-year-old college senior was no longer covered under her mothers plan. She signed up for health care through the ACA marketplace based on her stepfathers experiences with the program. When he was diagnosed with stage 4 cancer, the insurance he obtained through the ACA helped the family financially by covering most of his treatments before he died.
The health insurance offered by the University of North Carolina at Chapel Hill, which is just over $1,100 a semester, was too expensive for Burgess Reynolds. It didnt include dental or eye care. She has to have her eyes checked every six months and needs prescription glasses and contacts costing over $500 to keep from being legally blind.
If the law is repealed and her mom loses disability, Burgess Reynolds would become the sole provider for her household, having to insure herself and her mother. Shed also have to delay going back to graduate school to obtain her doctorate.
Its a great injustice to us, and its a failure of our system maybe not even a failure because, from what Ive learned, it was systematically designed to be that way, she said, with the cards stacked against black women.
Akosua, 37, Dallas
Akosua, who did not want her real name published, owns a photography business with her husband. The ACA helps them remain covered since they are self-employed.Akosua and her husband also have pre-existing conditions (she is overweight and he has diabetes).
The Obama administration really seemed to think about peoples lives and really have compassion for the choices people want to make to be better, she said.
Akousa was a teacher before opening her own business and she was miserable. Obamacare gave her a chance to pursue her dream job. But, she says, politicians want to create an underclass in which people dont have access to health care and cant be healthy physically or emotionally.
Were moving from the Obama administration to one where people have open disdain for their own citizens and that is a major issue to me, she said. Theres a great deal of cruelty, and I believe that the repeal of the ACA is not really to [balance the] budget. Its deliberate social destruction.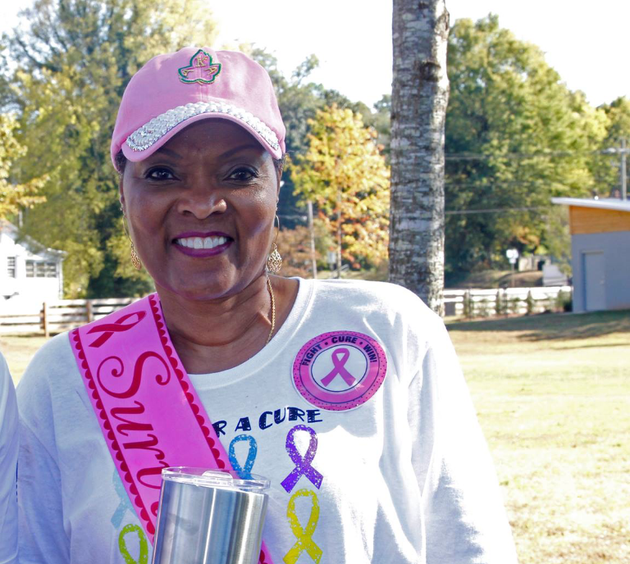 Sandra Thornton, 60, West Point, Georgia
Sandra Thornton is a divorced mom with three kids. She worked for a company called Wide Open West for 37 years before being diagnosed with severe carpal tunnel syndrome. She worked for seven more years after a surgery on her wrist in 2007, then was laid off in August 2014 after a short medical leave.
The following April, Thornton was diagnosed with stage 3 breast cancer. Without the health care, I wouldnt be talking to you today, she said.
Thornton, who is now cancer free, underwent a mastectomy, reconstructive surgery, 38 rounds of radiation and six rounds of chemotherapy. Sickness from the chemotherapy landed her in the hospital after each treatment.
Chemo cost more than $6,000 each time, Thornton said. Who can afford this? No one.
Youve got to have quality health care. Some of the people wouldnt even take the insurance because it was affordable health care. Thornton said that initially she couldnt find a doctor within 100 miles who would take her insurance, until the insurer helped her find a physician.
Youre already fighting to get well, but then you got to fight the insurance company? Its pitiful, she said.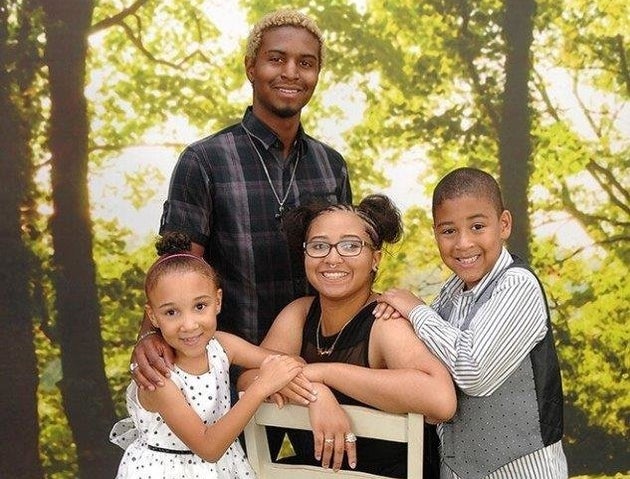 Aisha Crossley, 38, Las Vegas
Aisha Crossley is the head of her household. The 38-year-old casualty specialist for AAA doesnt qualify for any public assistance and, while shes covered through her employer, her four children are insured through the Affordable Care Act.
Crossleys oldest son, 21, has severe asthma. Hes been seeing a pulmonary specialist regularly since he was 2 and is on four medications that need to be refilled each month. Crossley said its a blessing to be able to pay an $80 quarterly premium and take him to the doctor on a regular basis.
Without insurance, Crossley says, her oldest son would be in the hospital with pneumonia and probably close to dying. I also have to be concerned if my child is going to have access to the medication that has allowed him to be alive and control his asthma on a daily basis.
Crossley herself needs monthly medications, her other son sees a dermatologist regularly for a skin condition and her 7-year-old daughter had surgery in October.
This is why a potential repeal of the ACA scares her. She could put her children on her employers insurance, but it would cost at least $500 a month, leaving Crossley with a maddening decision.
Id have to decide on if I want to go with the employer-driven insurance or have my kids be uninsured so we can still eat, she said.
Faber likened such choices to those that women face in third-world countries.
Youre facing a choice of which child is going to live in the United States. In a country this wealthy and advanced, we can have a space program but we cant help women keep their children alive?
Read more: www.huffingtonpost.com