Two million people are using Slack to chat, send emojis and encourage creativity at work. Nasa and Harvard are on board will your company be next?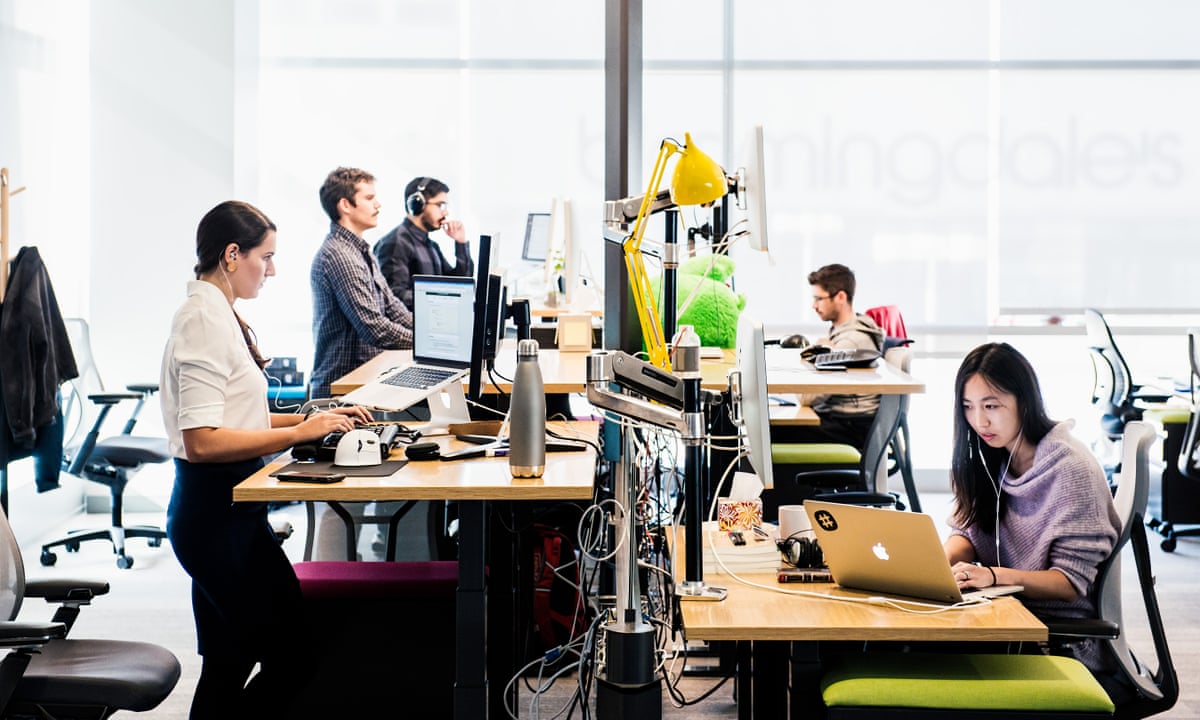 Erica Baker likes poker. So did many of the engineers she spent 10 years working with at Google, in the California headquarters of one of the worlds most valuable technology companies. When she was eventually invited to a poker night with other engineers, the group of white, male colleagues fell silent as she walked into the room. That did not feel good, she says. I get that its comfortable to be around people like you, but its also pretty important to be around people who are not like you it helps one grow as a human being. That was the point where I started to get fed up with Google.
Around the same time, in late November 2014, Baker joined a local Black Lives Matter protest after the shooting of a black teenager by a white police officer. When she posted a photo to Twitter, Stewart Butterfield, the co-founder of Slack, a new chat tool for use at work, sent her a message: Stay safe. She says, I just thought, Holy crap thats a tech CEO! She left Google to join Slack as an engineer in May 2015.
Silicon Valley has developed plenty of folklore around tech CEOs; like Page, they tend to start out in a garage, drop out of college, and within a few years metamorphose from boychild prodigy to omnipotent genius.
Butterfields story is a little different. He was born on a hippy commune in Canada and christened Dharma Butterfield. He studied philosophy at Cambridge University and, after various design and product development roles, accidentally came up with the photo-sharing site Flickr while trying to build a game. (Slack came up in the same way, a side project of a game called Glitch.)
Slack is part of a wave of technologies trying to change the way we communicate, enabling continuous, fluid, more natural conversations to replace restrictive and time-consuming emails. Already, more than 2.3 million people use it every day, sending 1.5bn messages every month. Despite being just two years old, Slack is already valued at $2.8bn, a figure that makes it the fastest-growing business-to-business company in history.
Read more: www.theguardian.com