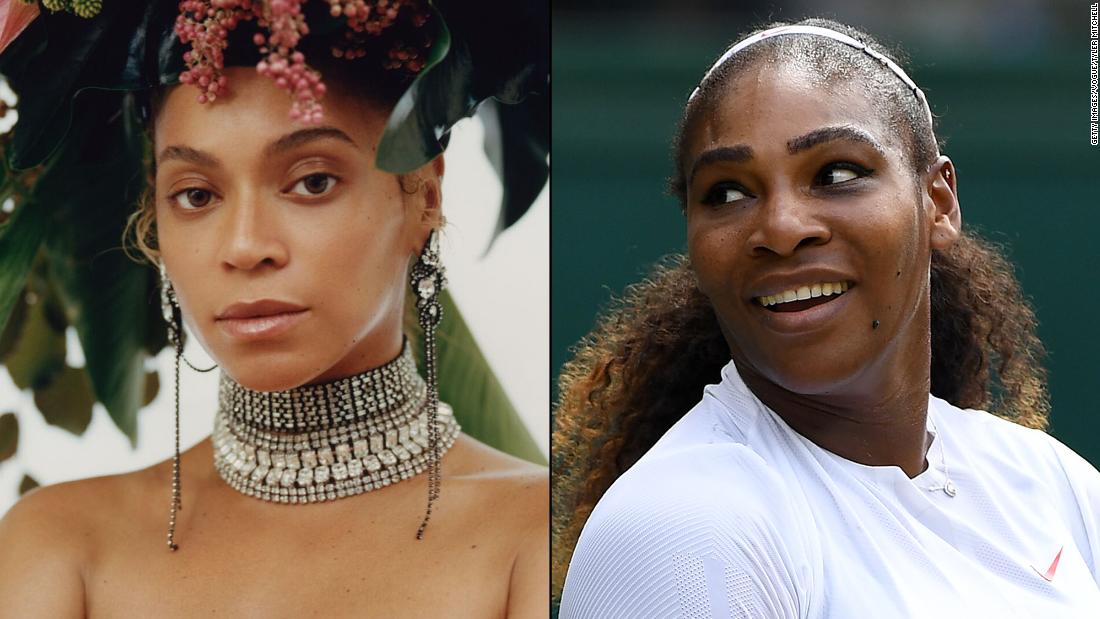 (CNN)To many, Beyoncé is the history-making superstar who "runs the world" with 22 Grammy Awards to her name — and hot sauce in her bag.
Similarly, Serena Williams underwent an emergency C-section last year.
"I returned to surgery, where the doctors found a large hematoma, a swelling of clotted blood, in my abdomen. And then I returned to the operating room for a procedure that prevents clots from traveling to my lungs. When I finally made it home to my family, I had to spend the first six weeks of motherhood in bed," Williams wrote.
"I am so grateful I had access to such an incredible medical team of doctors and nurses at a hospital with state-of-the-art equipment. They knew exactly how to handle this complicated turn of events," she wrote. "If it weren't for their professional care, I wouldn't be here today."
The two women's chaotic and frightening childbirth experiences are all too real for the thousands of women in the US and around the world who face such complications during childbirth — complications that some don't survive.
Beyoncé's and Williams' pregnancy stories have garnered much attention among men and women alike, with several people tweeting about the women's bravery in opening up.
"We have what we call bundles that we're doing within hospitals right now to try to target those conditions, to standardize care, to make sure that people get the appropriate care, and there's less variation," Howell said. "So that's something that's important that we stress and make sure that our patients are aware of, that hospitals are now implementing these."
She added that advocacy — whether it's a patient advocating for herself or women advocating for each other — also remains important in addressing issues related to maternal health and maternal mortality.
"Every mother, everywhere, regardless of race or background deserves to have a healthy pregnancy and birth. And you can help make this a reality," Williams wrote in her CNN opinion article in February.
"How? You can demand governments, businesses and health care providers do more to save these precious lives. You can donate to UNICEF and other organizations around the world working to make a difference for mothers and babies in need. In doing so, you become part of this narrative," she wrote. "Together, we can make this change. Together, we can be the change."
Read more: www.cnn.com