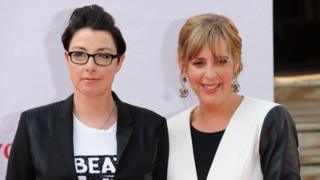 The BBC fell 10m short of the amount of money required to keep The Great British Bake Off, BBC News understands.
The corporation is thought to have offered 15m per year to keep the programme on the BBC.
That would have been double the amount the BBC currently pays for the show and its sister programmes such as An Extra Slice and the Sport Relief specials.
But it is understood Love Productions refused to entertain any offers below 25m per year.
'Huge investment'
The show has now been bought by Channel 4, who will begin airing the programme in 2017, starting with a celebrity special in aid of Stand Up To Cancer.
Channel 4 is understood to have offered more money for the brand following a breakdown in negotiations between Love Productions and the BBC. Both companies have been asked to comment on the amount paid to acquire the show.
Love Productions said negotiations with the BBC had been taking place for a year, with a last-ditch meeting on Monday.
BBC media correspondent David Sillito said negotiations with the show's presenters and judges – Mel Giedroyc, Sue Perkins, Mary Berry and Paul Hollywood – have yet to begin.
A spokesman for Channel 4 said: "We would be delighted if the presenters and judges want to come to Channel 4."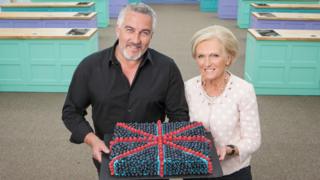 Kate Henry, who was a contestant on the show in 2014, said she was surprised the BBC had not succeeded in renewing the show's contract.
"I didn't think the BBC would [lose the show], I thought they would put the money down on the table but obviously it was just too much."
Henry added the programme being broadcast on Channel 4 "will change things dramatically and maybe get the show a slightly different audience".
Referring the the show's departure from the BBC, she said: "Every show has its ups and downs and it's good to go on a peak."
'Tough negotiations'
Lorraine Heggessey, who was the controller of BBC One between 2000 and 2005, said a production company walking away from negotiations used to be an unusual occurrence.
"In my day there were often tough negotiations over programme budgets, but in the end there was an unwritten rule that you did not walk away and take your show somewhere else," she told BBC Two's Newsnight.
"It sounds like Love Productions were going to go [to a rival broadcaster] anyway, that's what worries me because the BBC has invested a huge amount of licence fee payers' money in growing this show."
Bake Off was 2015's most-watched programme, with 15.1 million viewers for the final, according to consolidated figures which include catch-up viewing. It got an average audience of 13.4 million people watching on the night it was broadcast.
The seventh series is currently being shown on BBC One on Wednesday evenings. More than 10 million tuned in for the opening show.
Jay Hunt, Channel 4's chief creative officer, said: "Channel 4 is very proud to be the new home for The Great British Bake Off.
"I'm delighted we have been able to partner with the hugely talented team at Love Productions to keep this much loved show on free-to-air television."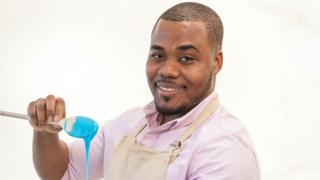 Richard McKerrow, Love Productions' creative director, said: "We believe we've found the perfect new home for Bake Off.
"It's a public service, free-to-air broadcaster for whom Love Productions have produced high-quality and highly successful programmes for more than a decade.
"It's tremendously exciting to have found a broadcaster who we know will protect and nurture The Great British Bake Off for many years to come."
The show began on BBC Two in 2010 before moving to BBC One in 2014.
Bake Off also has a junior version, shown on CBBC, as well as a sister show, An Extra Slice.
The format has been sold to broadcasters around the world, with France, Brazil, Australia, Ukraine, Denmark, India and Turkey all showing their own versions of the show.
---
Follow us on Twitter @BBCNewsEnts, on Instagram, or if you have a story suggestion email entertainment.news@bbc.co.uk.
Read more: www.bbc.co.uk