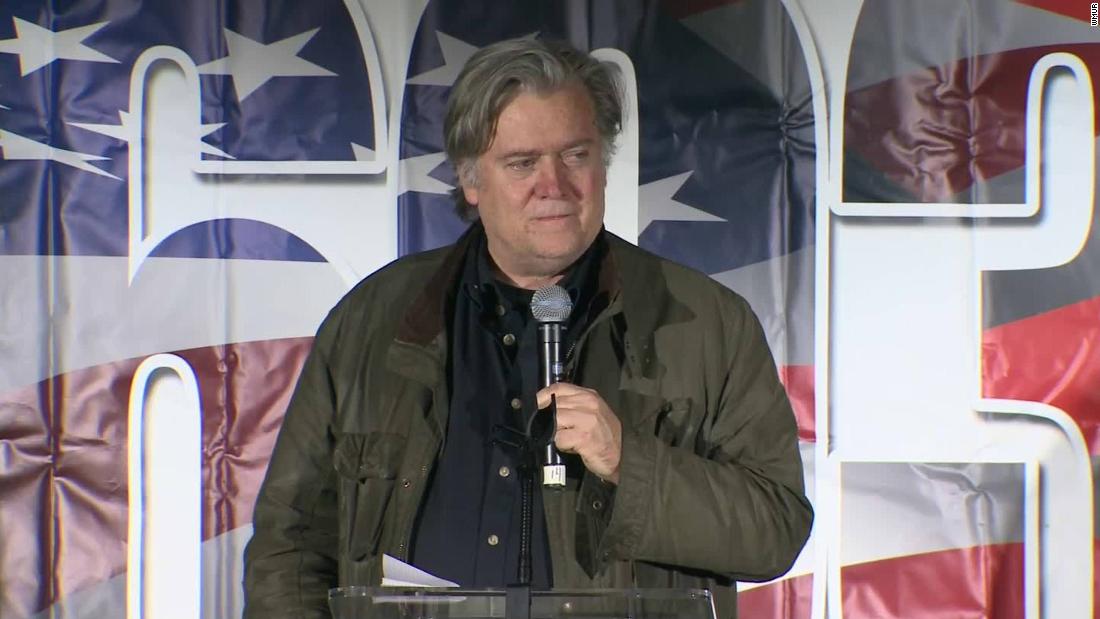 (CNN)Former White House chief strategist Steve Bannon said he is standing by Republican Senate candidate Roy Moore, despite allegations that the Alabama candidate pursued relationships with underage teens several years ago.
An explosive
Washington Post report
released Thursday based on interviews with more than 30 people detailed allegations that the 70-year-old Moore had pursued sexual relationships with several women when they were between 14 and 18 years old and he was in his 30s, and in one instance had sexual contact with an underage teen.
Moore has denied the allegations, and on Friday afternoon called them politically motivated.
"These allegations are completely false and misleading," Moore
told Sean Hannity
on the talk show host's syndicated radio show.
Bannon's comments came a day after he
compared the accusations
against Moore to the "Access Hollywood" tape that surfaced
during the 2016 election
and revealed then-presidential candidate Donald Trump using vulgar language to describe groping women.
"The Bezos Amazon Washington Post that dropped that dime on Donald Trump is the same Bezos Amazon Washington Post that dropped the dime this afternoon on Judge Roy Moore," Bannon said at a dinner of conservative activists in Manchester, New Hampshire, on Thursday night. "Now is that a coincidence? That's what I mean when I say opposition party, right?"
Bannon supported Moore during the Alabama primary race against Trump-backed candidate Sen. Luther Strange, R-Alabama. On Friday night, Bannon also said
other Republican politicians
have become "intimidated" by the media.
"Too many politicians are intimidated by those guys, right," Bannon said while pointing to the camera. "They're intimidated by that. If I got a superpower at all it's that I do not give a good damn about what you think."
Read more: www.cnn.com