Runners express anger and organiser sorrow after 13 -mile event extended to almost 17 miles because of race officials course error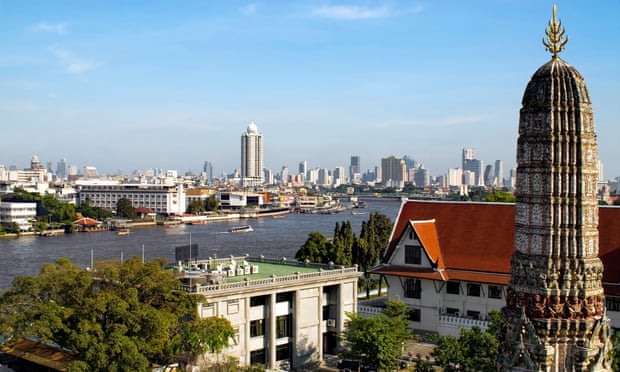 An error by race organisers has turned Bangkok into the home of the worlds longest half-marathon.
Instead of a 13 -mile run through Thailands capital, the Standard Chartered Bangkok marathon on Sunday accidentally widened its annual half-marathon to almost 17 miles.
The bonus miles came as a surprise to runners, who unleashed a tirade of complaints on social media after the event.
The Jogging Association of Thailand, one of two organisers of the race, admitted to the error on Monday.
The association apologises for the mistake, Songrakm Kraison, its vice-president, told the Associated Press. It will not happen again in the future.
The Athletic Association of Thailand, which oversees athletic events in the country, said it discussed the mistake with the organisers, who admitted that a technical mistake happened during the half-marathon event, said Surapong Ariyamongkol, AAT secretary general.
He said race officials responsible for pointing runners in the right direction unknowingly directed them to make a U-turn at the wrong place.
It added more than 3km[ 1.8 miles] to each lap, therefore more than 6km were added to the whole half-marathon, Surapong said. We have rebuked the association but we could not do anything else.
The marathons Facebook page filled with commentaries on Sunday and Monday from runners who described the error as ridiculous, a massive miscalculation and unbelievably dangerous for runners who had trained to run merely 13 miles.
Others joked that it should be renamed the super half-marathon, or as one Facebook comment noted, it could be seen as a byproduct of race inflation: Hey, they increased the cost this year, so you get more kilometres for your money.
Read more: www.theguardian.com