Researchers and clinicians in the field alarmed by agencys recommendation to clinicians that there is not enough science to promote universal screening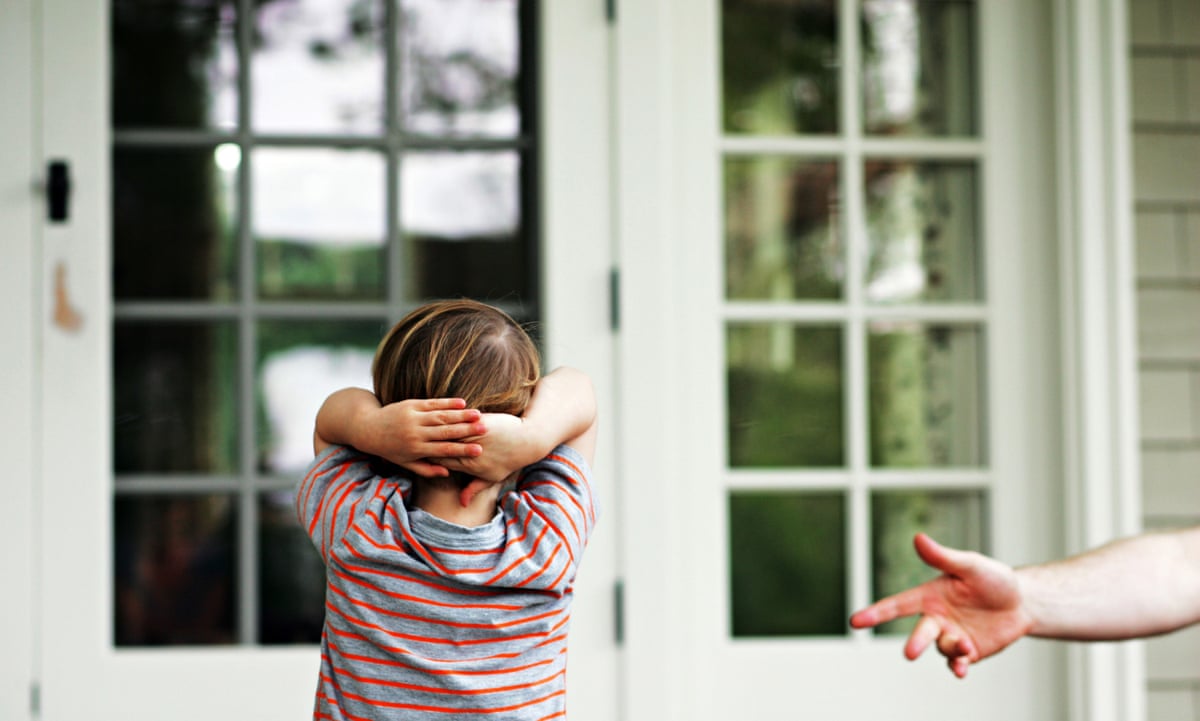 When her son was two, Edie Weber recorded him incessantly stacking VHS tapes, flapping his arms and having staring episodes, just to prove to doctors that something was wrong.
She remembers crying in doctors offices, as they told her she was exaggerating his symptoms of Autism Spectrum Disorder. It wasnt until he was five that her son was diagnosed and treated.
Weber believes the diagnosis could have been earlier had doctors conducted universal autism screenings on all toddlers a protocol that is backed by the American Association of Pediatrics. But as the numbers of autism diagnoses balloon nationwide, a federal thinktank plans to recommend that doctors use their own discretion rather than screen every child.
The US Preventive Services Task Force is evaluating a final recommendation to clinicians that there is not enough science to promote universal screening for children under three, prompting alarm from many researchers and clinicians in the field.
Backers of universal screening say doctors have been encouraged to conduct more autism screenings, which are crucial to early intervention, by the AAPs recommendation that all children get screened. They say this new recommendation could result ina dangerous leap backwards.
I fear that people will stop screening, said Dr Susan Levy, who chairs the AAPs subcommittee on autism. The earlier you identify the child and refer them for treatment the better the outcome is.
Since 2002, diagnoses of the mental condition among children has risen from about one in 150 to one in 68. The increased incidence is believed to be partly attributable to increased awareness.
Levy said not all parents or doctors are trained to notice whether a toddler is hitting developmental milestones, such as smiling back or copying parents when they wave or make funny noises. When doctors screen, they often use a five-minute questionnaire that asks parents whether this type of progress is being made.
Dr Daniel Coury said during a review of the universal screening recommendation Tuesday that some autistic children only show symptoms 10% of the time, which could be too subtle for untrained eyes.
There seems to be adequate evidence there to continue to screen Anything that might take a step backward certainly concerns me and most pediatricians in this country, said Coury, chief of the Section of Developmental and Behavioral Pediatrics for Nationwide Childrens Hospital in Columbus, Ohio.
Dr Amy Wetherby, the director of the Autism Institute at Florida State University, cited a statistic that only 2.5% of toddlers who need it are receiving special education, citing the need for more reliable screening tools.
We need to do better than this, Wetherby said.
The average age for diagnosis is around age four, but it could be as young as two.
Dr Karen Pierce, co-director of the Autism Center at the University of California, San Diego, pointed to the plasticity of a toddlers brain between birth and the age of two as a reason why early treatment is crucial. The current average age for diagnosis is around four, but she argues that it could be as young as two.
In a packed conference room in Bethesda, Maryland on Tuesday, Dr David Grossman, co-chair of the committed overseeing the screening recommendation, conceded to a room of critics: We do believe that important research progress has been made.
But he told the Interagency Autism Coordinating Committee that his taskforce has decided there havent been enough peer-reviewed studies to prove screening children who dont appear to be showing symptoms is helpful. Given the lack of evidence, the taskforce did not feel it appropriate to support screening such children, he said.
As an independent group of volunteers from all over the country, members of the taskforce are appointed by the US Agency for Healthcare Research and Policy to advise on health issues. On mammograms, thyroid dysfunction, iron deficiency, high blood pressure and more, they review thousands of papers and make several recommendations a year.
And pediatricians are supposed to look for a variety of red flags; the AAP also recommends that they perform risk assessments on toddlers for tuberculosis, lead exposure, hearing loss, abnormal blood pressure and more.
Grossman told the panel the taskforce had received about 150 public comments on the issue of screening for autism, which will be used, among the panels contributions, to shape its final recommendations. In a follow-up interview, he said its rare the taskforce makes any drastic changes during this stage.
It would be highly unusual, he said.
Webers son is 17 now and she is among a network of parents with autistic children. She said she had just spoken with a mother who had to do the same thing she had to do with her toddler, 15 years later, but with a phone.
I had to get my video camera out and make sure I had it charged, said Weber, who helps people with developmental disorders in the Bronx get services through the nonprofit AHRC. Tech has made it a little bit easier for parents.
Read more: www.theguardian.com