Colombia has created a shelter along its eastern border to care for Venezuelans escaping their nation's autocratic government and ravaged economy, and Brazil may follow suit.
Refugee camps, a sad staple of life in Africa and the Middle East, are rare in South America. But the migration is of a volume unseen in the region since armed conflicts gripped it more than two decades ago.
"There has been no comparison in terms of response to a crisis since the conflicts of the Cold War," said Geoff Ramsey, a Venezuela expert at The Washington Office on Latin America, a non-governmental organization.
Almost 96,000 Venezuelans entered Colombia legally in November, more than double the amount in the same month the previous year. Some 60,000 Venezuelans are now in Brazil's Roraima state, according to local lawmakers.
Read more: Venezuela's slide — a QuickTake explainer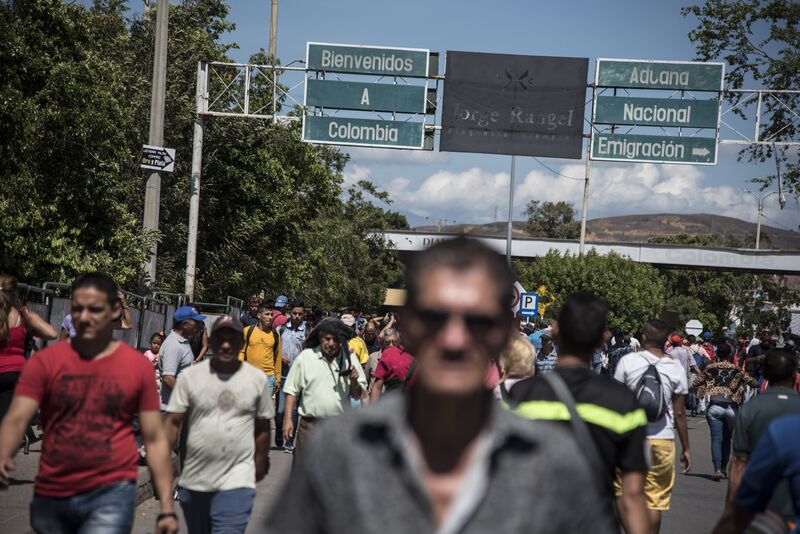 Authorities have struggled to handle the influx. The Colombian government last month evicted hundreds of Venezuelans squatting in a sports field in the frontier city of Cucuta, which has become a hub for migrants setting out across South America to begin new lives. Of those evicted, some 130 were deported, most back across the border.
"We are being as generous as possible with the Venezuelans' situation," Colombian Foreign Minister Maria Angela Holguin told reporters in Bogota last week. "But there must be order."
On Saturday, the nation opened its so-called Temporary Service Center on the outskirts of Cucuta. The facility, which provides food and lodging for 120 travelers for up to 48 hours, is administered by the Red Cross and the United Nations Migration Agency.
Travel Camp
"This a center of attention for people who are en route, who rest there while they get transport," said Pepe Ruiz, mayor of the district. "I don't agree that they should stick around there, or this will become a big mess."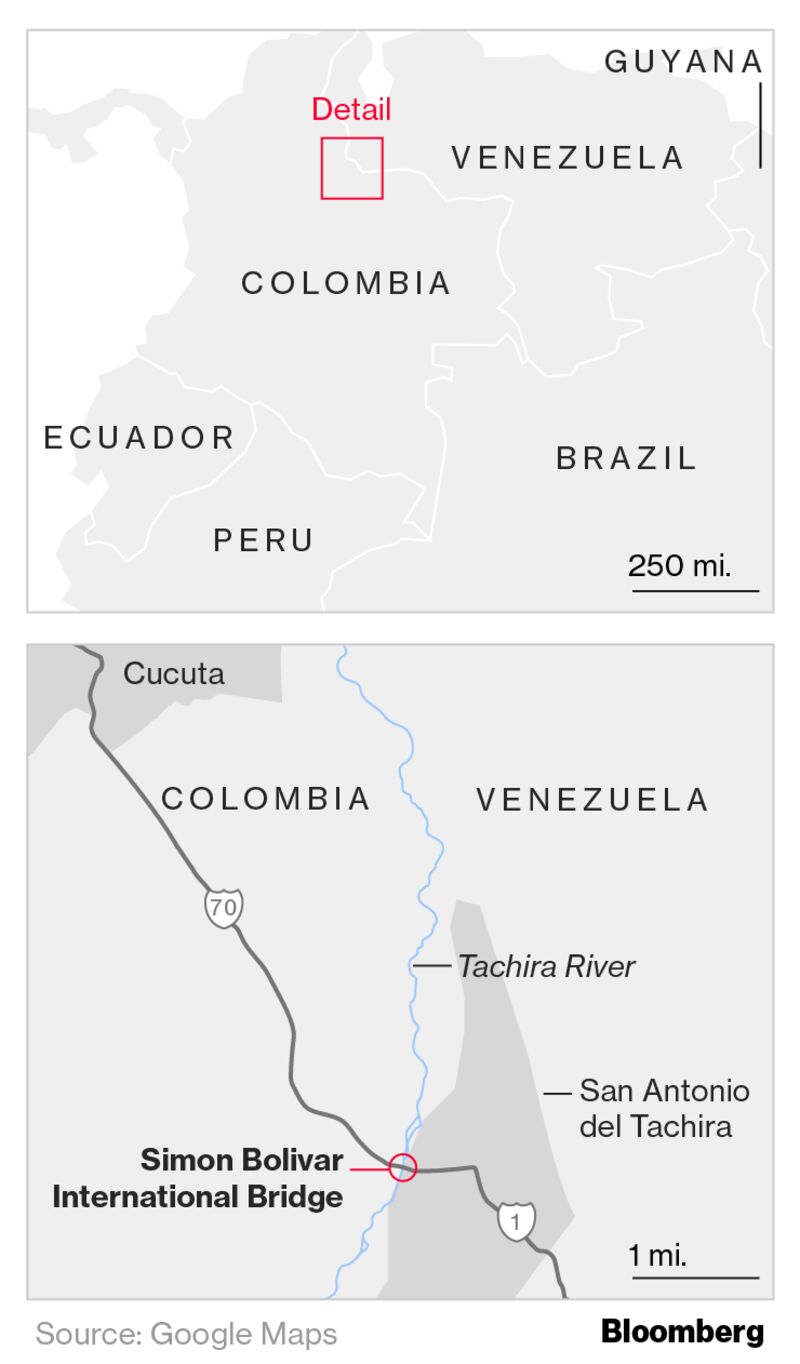 The opening of the Colombian shelter came after four lawmakers from Brazil's Roraima state wrote a letter to President Michel Temer last week, requesting a refugee center along the country's western border.
"Squares and streets are packed with Venezuelans," lawmaker Remidio Monai said in a Monday interview. "This creates animosity toward Venezuelans. The federal government is watching from afar, relaxed."
He said the UN could create camps, but that might encourage even more people to flee. Monai said he has demanded that the Brazilian government send money, tighten borders and transfer Venezuelans elsewhere.
Local Matter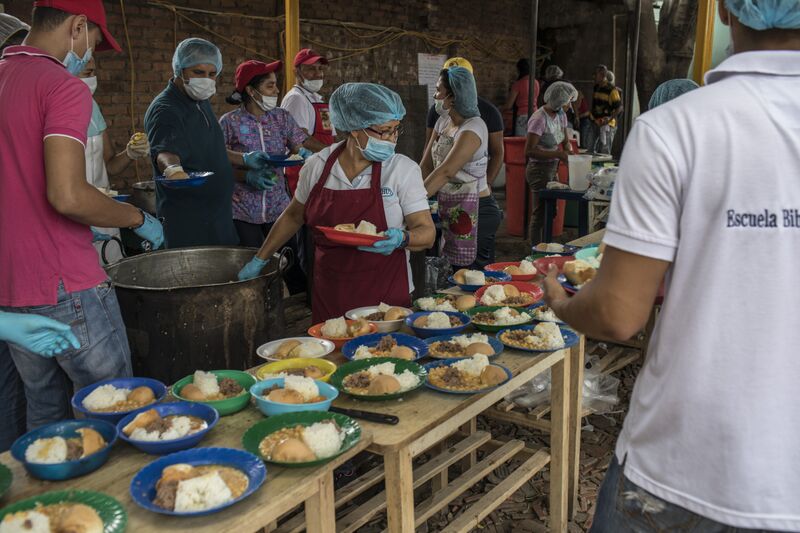 Brazilian Foreign Minister Aloysio Nunes told Bloomberg News on Monday that he is against settling immigrants in refugee camps and as of now the federal government is not considering such an option. What the immigrants need "is social assistance, especially health assistance, from local authorities."
Home to more oil reserves than any other country on earth, Venezuela has collapsed into disarray as two decades of socialist policies have driven down crude production and triggered hyperinflation, widespread shortages and an economic depression. As the situation worsens, desperate residents have fled to neighboring countries and abroad.
Refugee crises created by political upheaval are rare on the continent. Honduras in the 1980s hosted camps and served as a base for international aid for refugees fleeing armed conflicts in El Salvador, Guatemala and Nicaragua.
Monai said that the emergency in his state won't ease soon.
"The situation in Venezuela is one of great despair, and many more people are likely to come," he said. "People are willing to walk huge distances to come to Roraima."
Read more: www.bloomberg.com