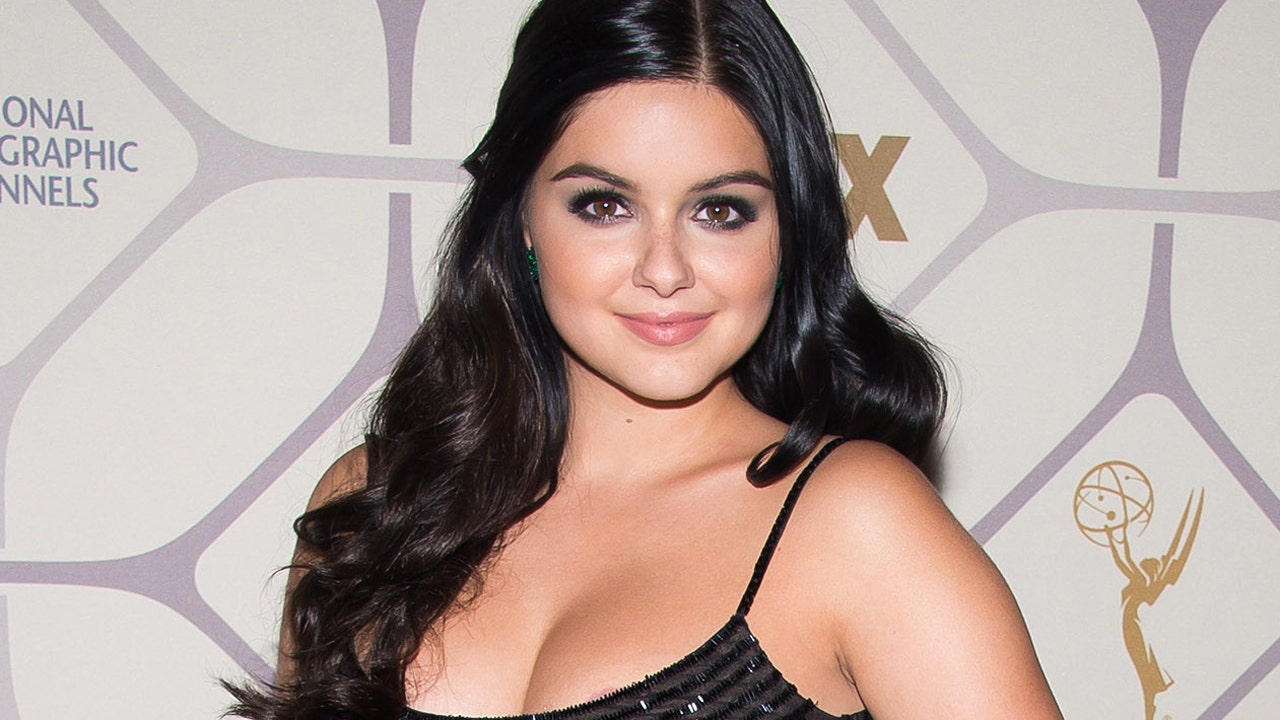 Its safe to say that Alex Dunphy has officially graduated. Actress Ariel Winter has had no problem showing off her curvaceous body lately, and on Wednesday, she posted her raciest pic yet.
The 18-year-old star shared a shot of herself lounging in a bubble bath with a glass of wine on the set of her upcoming film, "Dog Years."
WATCH: Ariel Winter Not-So-Subtly Confirms She's Single — With Help From Kim Kardashian
Todays office relax everyone its cranberry juice and Im wearing lady bit pasties. #DogYears #set #movie, she captioned the sultry Instagram photo.
The movie also stars Burt Reynolds and is set to come out later this year. This isnt the first time Winter has posted pics of her risqué wardrobe for the flick.
Last week she took a mirror selfie wearing a Reynolds crop top and tiny, ripped jean short shorts, writing, I have a Burt shirt and you dont #throwinshade.
WATCH: Ariel Winter Celebrates 2 Million Instagram Followers With a Skin-Baring Bikini Pic
The "Modern Family" star has been noticeably showing more skin since her 18th birthday and high school graduation.
Back in May, she told ET "I love to share everything because I know the people that follow me like to see what's going on, and I love to share it with them. The people that support me, their comments are so lovely and I love sharing my life with them."
Read more: www.foxnews.com