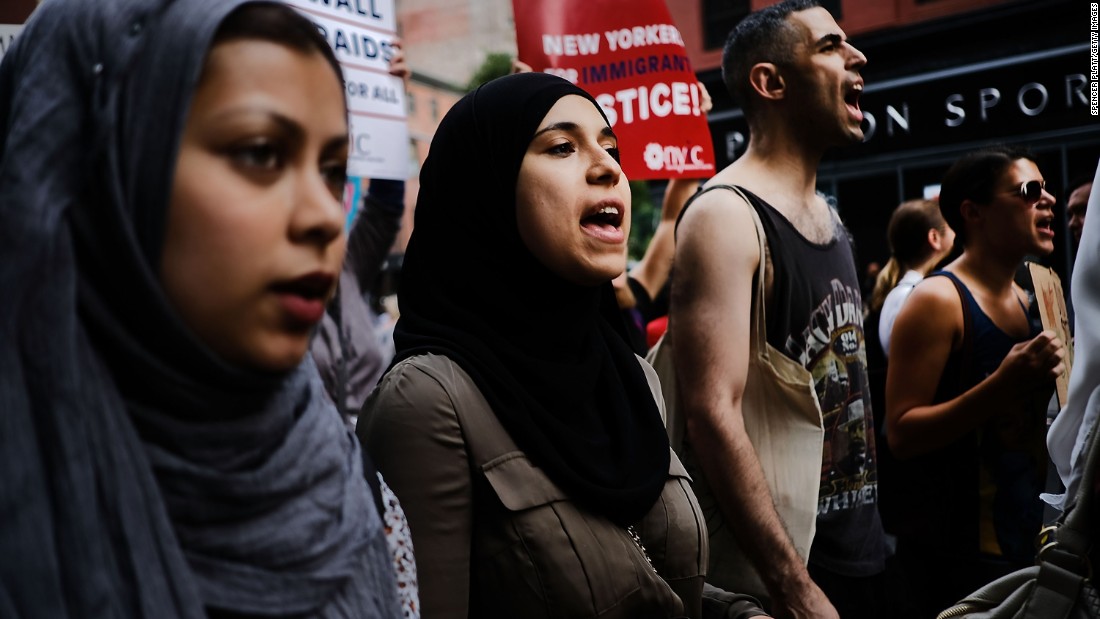 (CNN)The Ninth Circuit Court of Appeals has denied the State of Hawaii's emergency motion seeking to make a lower court clarify the categories of foreign nationals barred from the country under President Donald Trump's travel ban, concluding it lacked jurisdiction.
Hawaii filed an emergency motion Friday in the Ninth US Circuit Court of Appeals seeking to immediately block parts of the ban, following a
Thursday night ruling
from a lower court judge who declined to clarify the scope of last week's Supreme Court ruling regarding who is and isn't permitted entry into the US.
In a technical ruling Friday, the appeals court said it did not have the jurisdiction to do what Hawaii asked because lawyers for the state of Hawaii didn't style their request properly — but the court did say Hawaii could go back to the district court and say the Trump administration is in violation of the Supreme Court ruling.
Last week, the Supreme Court allowed the Trump administration to begin implementation of the travel ban for foreign nationals from six predominately Muslim countries who lack any "bona fide relationship with any person or entity in the United States."
Administration officials later issued guidance that a host of people with relationships in the US — including grandparents or refugee resettlement organizations — would be excluded under the executive order, and Hawaii sued for clarification in federal district court soon thereafter.
"It is evident that the parties quarrel over the meaning and intent of words and phrases authored not by this Court, but by the Supreme Court," US District Court Judge Derrick Watson said Thursday, declining to offer any clarification. "Accordingly, the clarification to the modifications that the parties seek should be more appropriately sought in the Supreme Court."
Lawyers for Hawaii said Friday that Watson was wrong, the Ninth Circuit should essentially direct the judge to do his job and issue an immediate order to stop the Trump administration from enforcing the travel ban in "unlawful manners" (i.e., against grandparents) in the meantime.
"It is a district court's responsibility to clarify and enforce its injunction in the first instance," they wrote in the filing. "The District Court's refusal to acknowledge as much has enabled the Government to continue to flout the Supreme Court's directives and impair the rights of countless Americans with each passing day."
The state further suggested that the same three-judge panel that heard the case in May take it up the once again. Because it is an emergency motion, however, the court may refer it to the judges on the
emergency motions panel,
which consists of one Democratic and two Republican appointees.
Read more: www.cnn.com