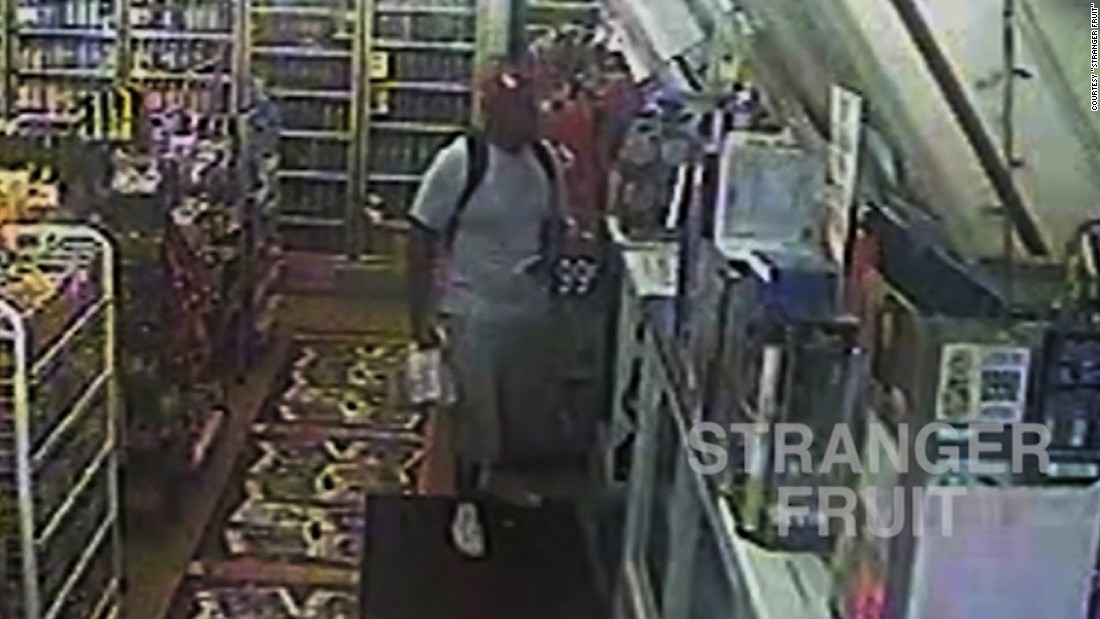 (CNN)The quarrel escalated and got personal. The insults stung. An ugly back-and-forth got worse.
It happened on CNN's "New Day" on Monday, when documentary filmmaker Jason Pollock and CNN law enforcement analyst Harry Houck clashed over recently releasedsurveillance video of Michael Brown.
The 2014 police killing of Brown in Ferguson, Missouri, put a national focus on tensions between citizens and law enforcement in black communities across the country.
African-American Brown was fatally shot by a white police officer.
The previously unreleased security footage was featured in Pollock's documentary"Stranger Fruit," at the South by Southwest festival in Austin, Texas, on Saturday. It shows Brown in the convenience store he allegedly robbed, eleven hours before the alleged robbery happened. The new video has renewed interest in the shooting.
Pollock claims that the video shows that Brown did not rob the store– but instead was involved in some sort of drug deal there. The robbery accusation is what spurred the police activity that eventually led to the 18-year-old's death.
"Harry is lying and everything he is saying is a lie," said Pollock.
"You are a liar and a fraud," Houck responded.
CNN law enforcement analyst Houck had questioned Pollock's contentions, saying they weren't based on facts, just assumptions.
For example, Houck asks how Pollock knows there were drugs in an envelope shown in the video. Pollock says,"you can see them smelling it" and said "look at the video."
"I can't lock somebody up for smelling the bag, that's an assumption on your part," Houck said.
The antipathy escalated and the voices got louder as they went over details of the case, with both men shouting over each other.
An ugly back and forth
"If you're going to be a man," Houck said, "you better know exactly what the evidence is you're talking about."
Pollock said, "this reminds me of the inauguration," referring to President Trump's inauguration in January.
"When people look at an empty field and Donald Trump said it's the biggest fieldin the world."
Houck told Pollock that all he talks about on his Twitter site is Michael Brown's innocence and the police killing of Tamir Rice, the controversial shooting in Cleveland.
"You have no evidence of anything and that robbery still occurred," Houck said, referring to the Michael Brown scenario.
"Continue your white supremacy on the air," Pollock said.
Later in the discussion, Pollock said, "Harry, how do you sleep at night?
Houck said, "I sleep at night fighting guys like you."
Read more: www.cnn.com