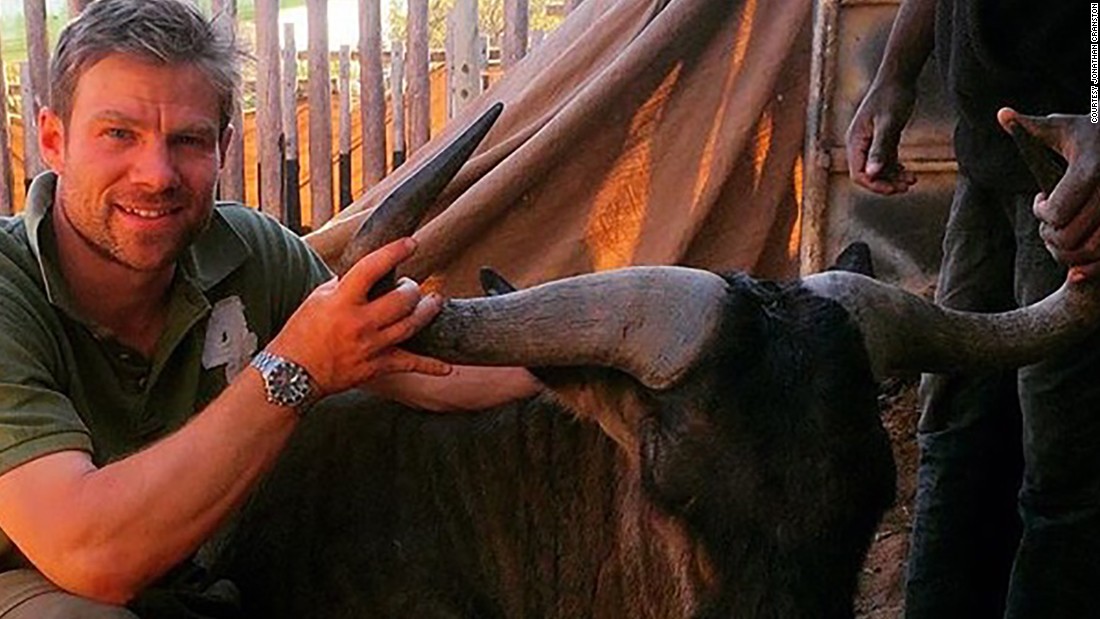 (CNN)Late one night in April 2013, UK veterinarian Jonathan Cranston woke in agony. There was a sharp pain shooting through his chest.
"I felt like I'd been stabbed," he said. The pain soon passed, however, and he went back to sleep. "I didn't think much of it."
But that would not be the end of his ordeal.
In the weeks that followed, the stabbing pain didn't return, but it was replaced with night sweats, shortness of breath, coughing and weight loss. "I started deteriorating quite quickly," he said.
He was soon diagnosed with pneumonia and promptly given antibiotics. But the drugs didn't work — and his long road to a true diagnosis began.
An animal source
A few months earlier, Cranston had been working with a private veterinary organization in the town of Nelspruit, located in the province of Mpumalanga, South Africa. He declined to give the name of the group.
Cranston had worked with the organization for a few weeks each year, part of a team passionate about improving the health of the rhinoceros and other wild animals in that region.
Symptoms are similar to those of regular TB, making it hard to diagnose, but it has greater potential to spread from the lungs into other body parts such as the lymph nodes and gastrointestinal tract.
Though this form of TB is predominantly linked to cows, any animal can become infected — including elephants, lions, giraffes and wildebeests. But their likelihood of spreading infection is lower, because "these animals do not come in contact with humans or produce milks that humans consume," Raviglione said.
But for Cranston and his wildebeest, such contact was inevitable and therefore an occupational hazard.
Butchers and people who work in slaughterhouses are also considered to have jobs that put them at risk, and Fujiwara wants these key groups to be recognized — and targeted.
Ending animal transmission
The WHO is now working with the anti-tuberculosis union to put together a road map to tackle this route of infection globally.
"We need to build better evidence that will allow us to intervene," Raviglione said.
Fujiwara is calling for greater surveillance of cases as well as appropriate diagnostics. "If we can understand the information, we can develop the appropriate tools and treatment regimens," she said. "It's part and parcel of the whole fight against tuberculosis."
But Fujiwara also highlighted the need for greater awareness among those at risk and, in the case of Cranston, better communication between doctors and patients.
"The basic lesson is to listen to your patient," she said.
As for Cranston, now 35, he was given the all-clear in 2014 and continues to work in South Africa each year.
"I went out in August the following year," he said, adding that he stood clear of the animals at first and watched from a distance. But he soon grew back his confidence.
"I'm definitely much more cautious of what I do and get involved in," he said. "But at the same time, there is a risk that I'm prepared to take."
Read more: www.cnn.com