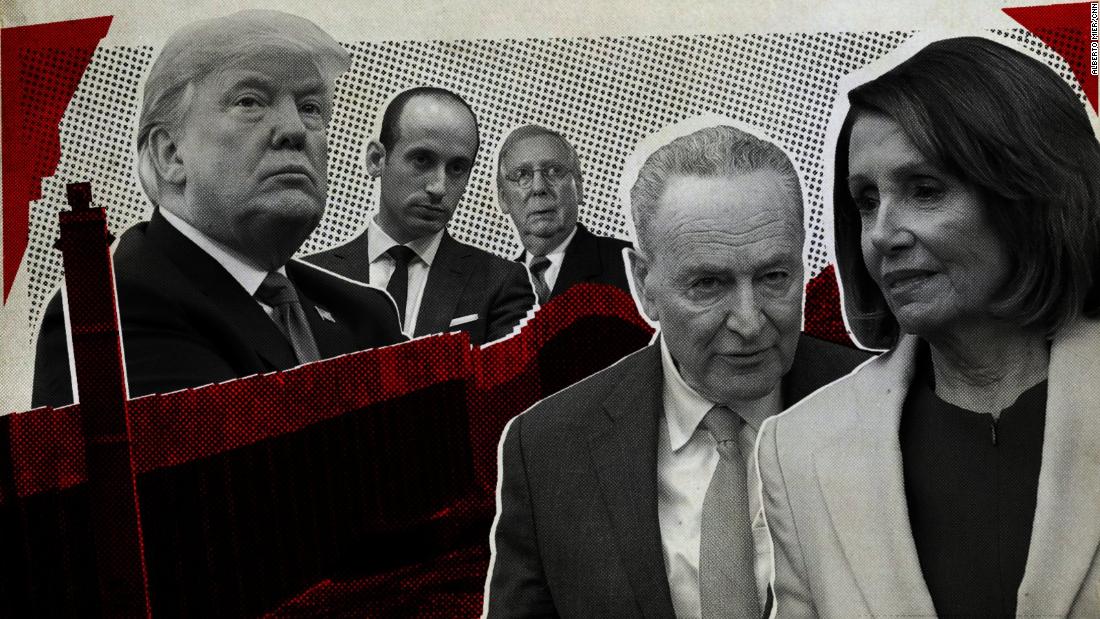 (CNN)Call it the week of zero. Zero work for many federal employees (and zeroes in their paychecks) as the government shutdown slipped into the record books on Saturday, becoming the longest one ever; zero movement on a southern border wall, even after President Trump used an Oval Office speech to demand it, and then threatened to get the money by declaring a national emergency.
"What a waste,"
lamented
SE Cupp
. "On his key issue, his raison d'être, he has utterly and completely lost."
What did shift? Trump's evolving descriptions of his $5.7 billion wall (concrete? Steel? Concrete and steel?); and his explanations of how Mexico would pay for it — no, really — or taxpayers would, possibly via redirected unspent funds, including those earmarked for civil works projects that are part of disaster recovery in Puerto Rico, Texas, California, Florida, and elsewhere.
Puerto Rico's Gov.
Ricardo Rossello
was appalled: "No wall should be funded on the pain and suffering of US citizens who have endured tragedy and loss through a natural disaster,"
he declared on Twitter.
"Today it's us, tomorrow it could be you."
Senate Majority Leader Mitch McConnell, who has blocked Democrat efforts to reopen parts of the government, was not there when the Senate gaveled in Friday. He was headed home to Kentucky.
Some 41 million people watched Trump's Oval Office speech Tuesday. But more people watched House Speaker Nancy Pelosi and Senate Minority Leader Chuck Schumer deliver their rebuttal.
Read more: www.cnn.com