In the hills on the border of Virginia and West Virginia protesters mainly women are defying police and energy companies in non-violent environmental activism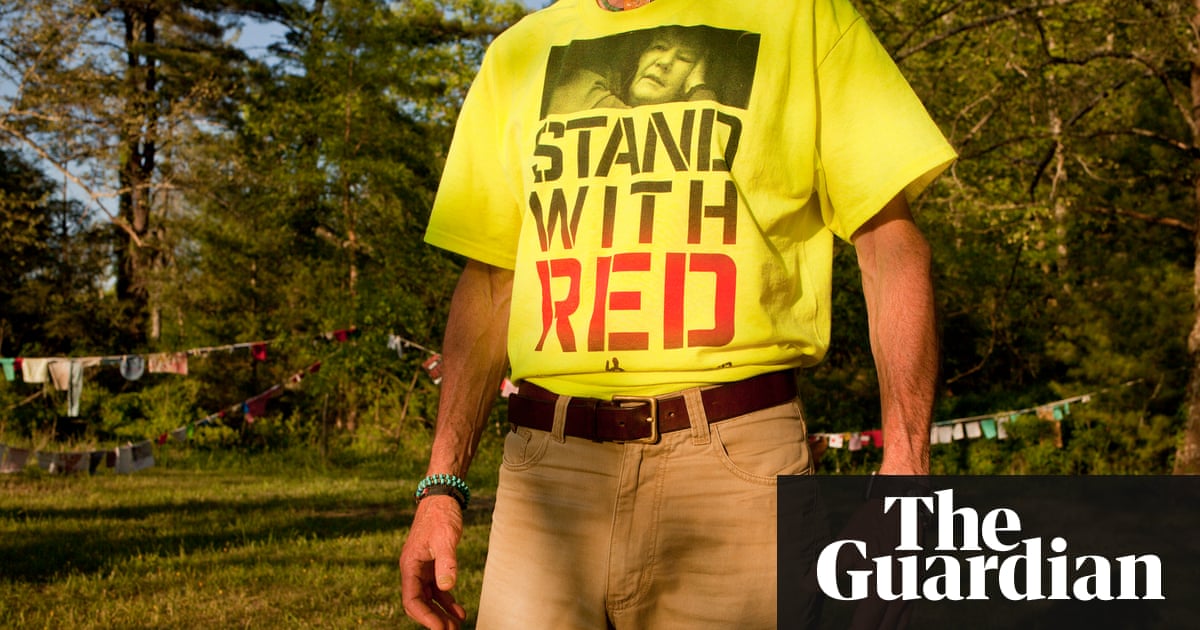 Way out in the Appalachian hills, on the line between Virginia and West Virginia, after an hour-long backwoods hike up Peters Mountain, an orderly clutch of tents were surrounded by a plastic yellow ribbon that read, "police line do not cross".
Past that, a woman sat on top of a 50ft pole.
Opposite the knot of tents where the woman's supporters kept 24-hour vigil lay an encampment of police, pipeline workers, and private security bearing floodlights, generators and hard, binocular-bespectacled stares.
At the time of our visit, she had been up there for more than 50 days and had vowed to not come down until the police extracted her – at great danger to her life – or until she was starved out. She ate only a tiny amount of food everyday at 6 o'clock. The platform on which she sat was about the size of a bathtub.
On Wednesday 23 May, the protester, nicknamed Nutty, finally came down after a record-breaking 57 days spent in the trees – the longest monopod protest sit in US history – to stop a fracked natural-gas pipeline from being built through the state. Her final three days in the trees were spent without food.
"I was and remain tremendously grateful to have been able to make an impact in the struggle against the Mountain Valley pipeline," she wrote in a statement to the Guardian upon her descent. "And am committed to continuing to participate in the global struggle against the processes of violent extraction, and against the structures of colonization, capitalism, white supremacy, and patriarchy it feeds."
It's about the little guy
Read more: www.theguardian.com