Southern states are reinforcing the remnants of prejudice with new laws that open the door to discrimination against LGBT citizens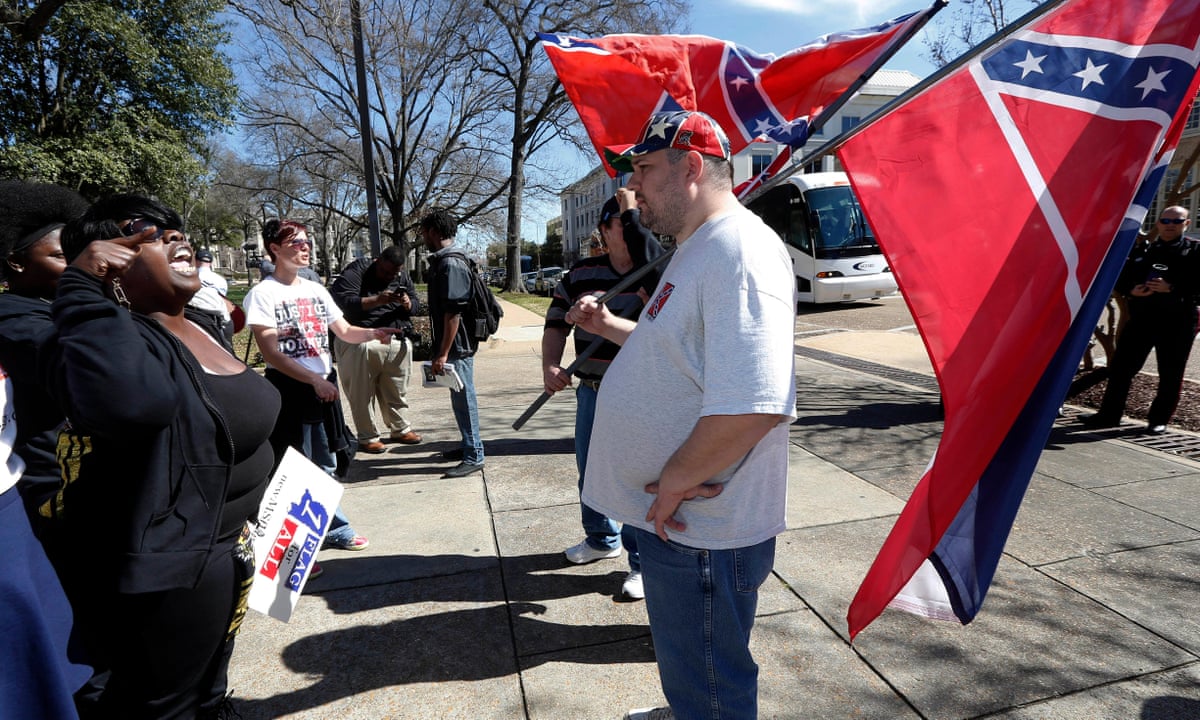 The date was a watershed for all Americans. But 26 June 2015 was an especially important day for LGBT citizens like me. The US supreme court ruled 5-4 that same-sex marriage was the law of the land. A major civil rights issue, nearly 50 years and millions of dollars in the making, had come to a victorious conclusion. Yet as soon as the rainbow and American flags were unfurled, so too were plans for a backlash.
The backlash was centred in the so-called red states, mostly socially conservative areas with a history of voting for those likely to maintain traditional values, including the suppression of open acknowledgment of non-heterosexual orientations as healthy, socially acceptable and normal.
The south of today is not, to quote its most historically famous critic HL Mencken, the Sahara of the Bozart. Despite the fact there have always been anti-intellectual, progress-resistant, or socially oppressive and repressive elements within southern culture, the south is not to be defined by its lowest common denominator. It is arguably the most important cultural region in the story of the US. Southerners are beloved for our humour, our food, our forthright view of life, our sporty verve and a relationship with the English language that is unparalleled, not just because of the output of Faulkner, Welty, Williams, Gaines and Walker, but because that tradition moved with the descendants of southerners in migration and exile from the prose of Toni Morrison to the poetry of Merle Haggard to Truman Capote and James Baldwin.
We are also a people respected for our relationship to faith, even when people disagree with how some of us practise it. Strong elements of southern folk culture continue to influence American and world civilisation in ways out of proportion to other US regions, in part due to the souths strong role in relation to African Americans and migratory whites.
All of this pride comes with a caveat. We are a people whose cultural achievements have come at great human cost from Native removal and genocide to racially defined chattel slavery and segregation and terrorism, to the devaluation of womens rights, to bodily and mental self-determination and the consistent prioritising of an imagined superior leisurely class (mostly white, mostly male, mostly oppressive) over others. The south cannot brag that much of its best was produced in a golden age for all but rather despite it, in the midst of hell.
And yet we stand at a moment when national and regional strides in civil and human rights are set to be pushed back further, when the agreement with hell has been given an extension. The same south that has seen a reversal in the fortunes of the marginalised and oppressed, despite its past, still flirts with the insanity of repeating elements of its unforgivable past.
Read more: www.theguardian.com