The progressive New York congresswoman will join the presidential candidate at a New York rally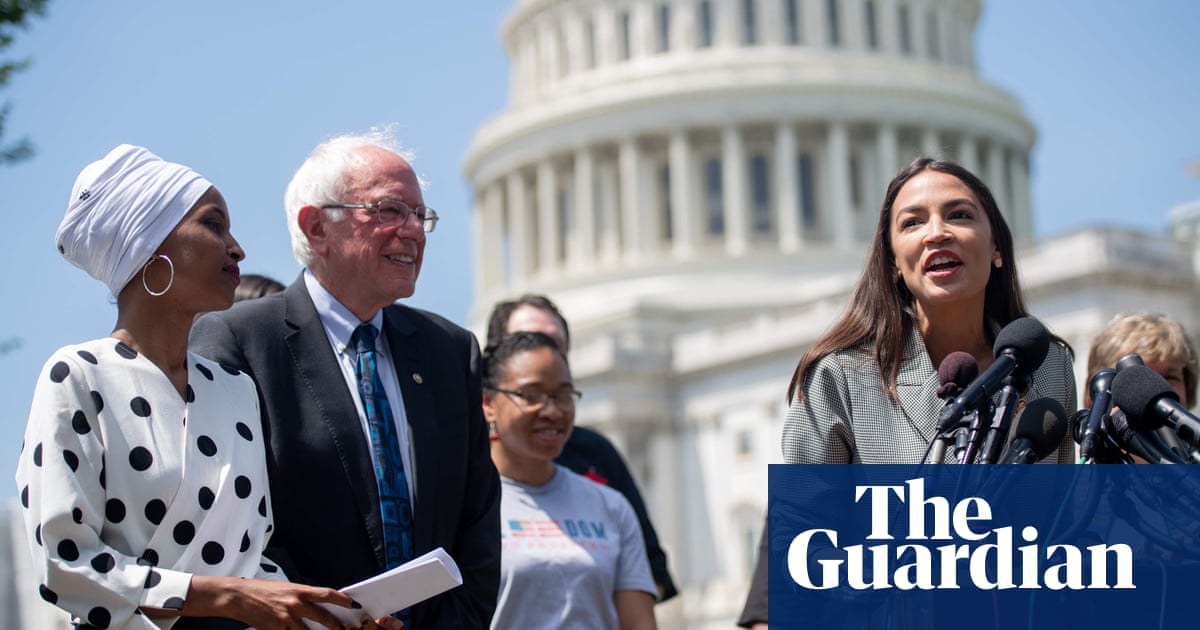 The progressive congresswoman Alexandria Ocasio-Cortez is set to endorse Bernie Sanders in the race to be the Democratic party's nominee for the White House next year.
During the fourth Democratic debate on Tuesday night Sanders, 78, who had been recuperating since suffering a heart attack that raised questions about his health, teased the appearance of a surprise guest at a Bernie's Back rally scheduled for Saturday in New York.
That triggered a wave of online speculation and a report from the Washington Post that Ocasio-Cortez would be joining the Vermont senator onstage and endorsing him in his bid for the presidency. The Guardian later confirmed the news.
Ocasio-Cortez's shock move ends months of speculation about the plans of the Bronx politician, who is hugely popular with the progressive wing of the party.
The endorsement is a major coup for Sanders, whose campaign has failed to move to the top of a broad Democratic field, and a blow to his fellow progressive senator Elizabeth Warren of Massachusetts, who has emerged as the race's new frontrunner.
Ocasio-Cortez is one of the four members of "the Squad", a group of four freshman congresswomen of color whose liberal policies and pointed critiques of Donald Trump have earned them praise from many on the left and virulent attacks from many conservatives.
The other squad members are Michigan's Rashida Tlaib, Minnesota's Ilhan Omar and Massachusetts' Ayanna Pressley. The Sanders campaign also announced on Tuesday night that Omar had endorsed the senator.
In a statement provided by his campaign, Omar citied their work together on legislation to cancel student debt loan and on another plan to provide school meals for students all year.
"I have seen the values that motivate him and his commitment to building a movement that represents marginalized communities across this country," she said. "Bernie is leading a working-class movement to defeat Donald Trump that transcends generation, ethnicity and geography."
Last month Warren earned the endorsement of the Working Families party, a prominent progressive organization that had established itself as a force in leftwing politics in 2016, when it backed Sanders for president. The group's early endorsement was a boon to Warren's candidacy as she tries to position herself as the leading liberal alternative to Biden. But it also divided the left, angering supporters of Sanders who questioned their endorsement process.
Read more: www.theguardian.com