Dry January is already popular, and people are being encouraged to take a break from alcohol next month, too. Does this make a big difference, or should we be finding new ways to drink less?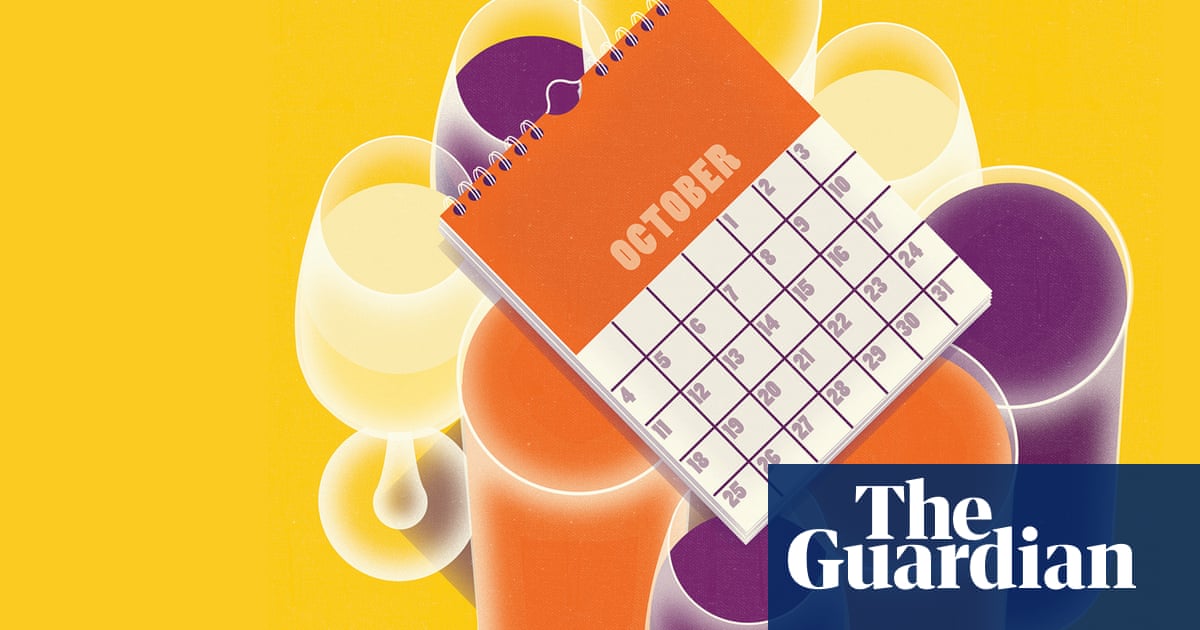 One of the biggest problems with alcohol is that it is so deeply embedded into the marrow of everyday life. Avoiding it is difficult, so much so that giving up for a month – not that long in the greater scheme of things – has become one of those monumental challenges that people take on for charity, like running a marathon or jumping out of a plane. Last year, 75,000 people signed up for Go Sober for October, raising £5m for Macmillan Cancer Support while recalibrating their relationship with alcohol.
Not to be confused with Stoptober (the smoking cessation campaign from Public Health England), Go Sober for October provides a second annual chance to join a mass, month-long break from booze. If you failed at Dry January (being snowed in calls for nips of brandy, right?), you still get another shot at giving up for a bit without being roundly eyed with suspicion and disapproval. With one in five adults drinking over the recommended upper limit of 14 units a week, according to a YouGov poll this year, livers up and down the land must be breathing sighs of relief.
The only worry is whether hordes of us are falling for the urban myth that a month of polishing your halo somehow offsets the ill effects of drinking heavily for the rest of the year. This is the main criticism levelled at the month-off approach to responsible drinking. "It isn't a detox that resets the clock," says Gautam Mehta of University College London, the lead author of a study published in the BMJ earlier this year investigating the health gains from a month off alcohol (the only one so far).
That is not to say there are not significant health benefits to Go Sober for October. It is just that they will be quickly undone if business as usual is resumed afterwards. Mehta's study looked at moderate to heavy drinkers, all consuming more than the recommendations. "The average intake was around 28 units [a week]," says Mehta, "but they were professional working people without any history of alcohol-related health problems." After their month of sobriety, their insulin resistance – a marker for diabetes – improved by about 25%. Blood pressure went down by "what you'd tend to expect if you take drugs to treat high blood pressure", he says. The subjects also lost a little weight (just under 2kg/4.4lb on average).
Read more: www.theguardian.com