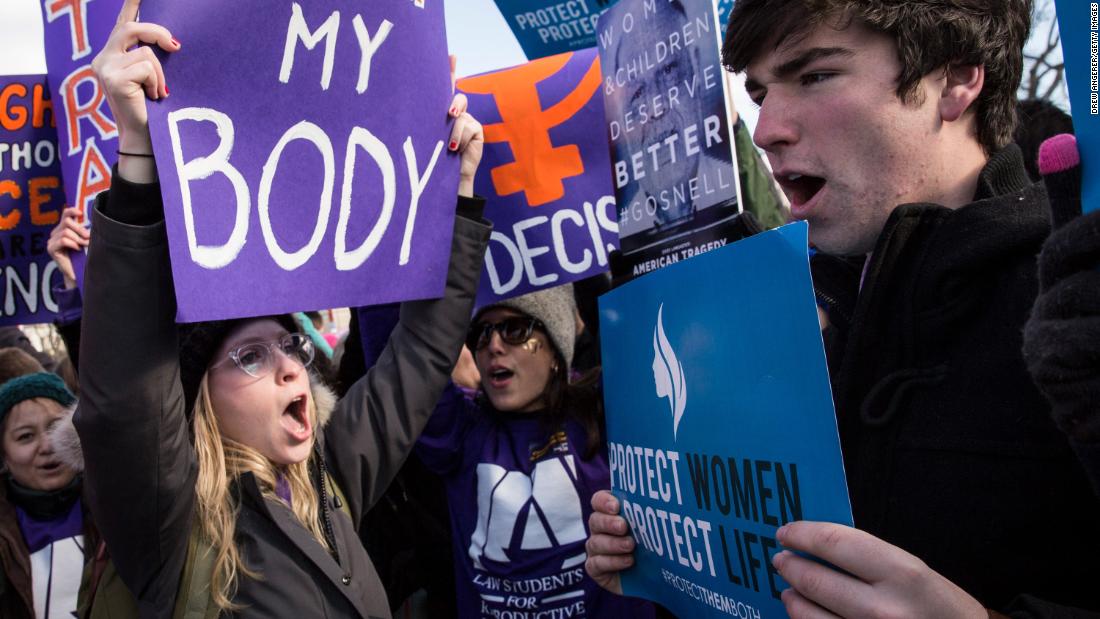 (CNN)On Wednesday, Gov. Kay Ivey signed a bill into law that would ban nearly all abortion care in my home state of Alabama. Not surprisingly, a media frenzy ensued. #Alabamaabortionban trended on Twitter, an airplane circled the state capitol proclaiming "Abortion is OK" and reporters called me nonstop for comment.
As a mother and a physician, this abortion ban is deeply personal. I carry both these identities with me as I care for women and honor their decisions to become parents or to terminate their pregnancies.
I understand the struggle to make that choice. I became pregnant when I was in high school. Because of my fear and lack of resources, I didn't confide in my mother or grandmother until it was too late to have an abortion. I love my children with all my heart, but I know that everyone should be able to make this decision for themselves.
Of course, seeing the bill become a reality has taken its toll. I am angry at the politicians who do not see women as responsible decision makers and therefore believe the care I provide should be outlawed. I am enraged that the state of Alabama would force me to choose between what is
ethical and medically appropriate care
and breaking the law.
I am frightened for Alabamians because, should this law ever go into effect, doctors like me will leave Alabama rather than stay and practice substandard medicine. And I am afraid for patients, particularly when I reflect on treatment I recently provided for one woman. She was 22 weeks pregnant and had a condition called preeclampsia, which is when high blood pressure puts the health of the mother and baby at risk and can result in death. The only option in that situation was to immediately deliver.
The patient understood the high stakes and instead decided to end her pregnancy. But it took time (which we did not have) to convince the hospital and other physicians that this was the correct course of action because of the already hostile climate for abortion.
Bottom line: Alabamans deserve better. We all do. So, I cling to a vision of a world in which people are not afraid to talk about their abortions, in which insurance covers the full cost of abortions and in which all women have access to high-quality maternity care and contraception.
I urge the politicians in Alabama, and those around the country, please stop trying to make it harder for people to access health care. Instead, help me turn this vision into a reality.
Read more: www.cnn.com