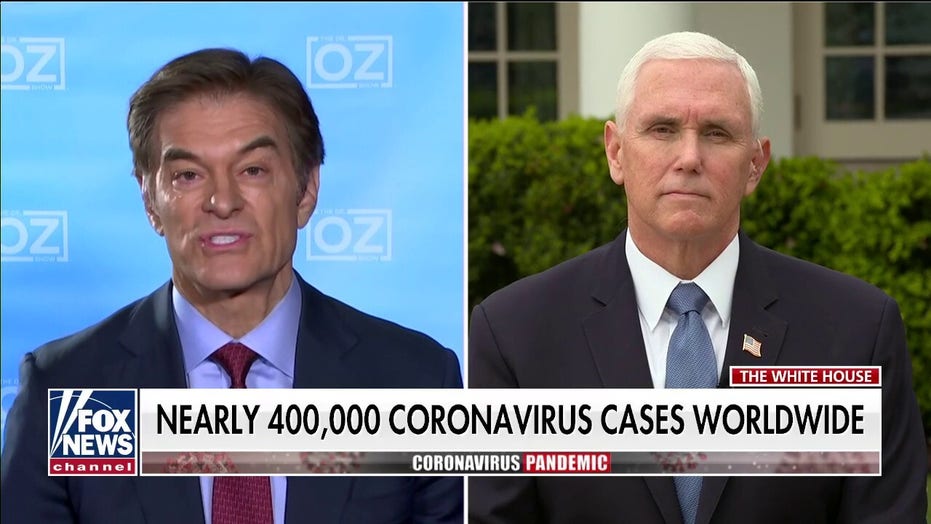 President Donald Trump speaks about the coronavirus in the James Brady Press Briefing Room of the White House, Wednesday, April 1, 2020, in Washington. (AP Photo/Alex Brandon)
The New Yorker pondered "The Meaning of Donald Trump's Coronavirus Quackery," observing that Trump's "pronouncements are a reminder, if one was needed, of his scorn for rigorous science, even amid the worst pandemic to hit the U.S. in a century."
Michael Cohen, a Boston Globe columnist, urged networks to stop airing Trump's coronavirus press briefings because he was spreading "misinformation" about a potential cure.
And, NBC News complained, "Trump, promoting unproven drug treatments, insults NBC reporter at coronavirus briefing."
The New York Times' Kurt Eichenwald reported that a "Louisiana MD" on the "front lines of the COVID-19 fight" had told him that "Hydroxychloroquine doesn't work" and that "amateurs who dont [sic] understand research" were driving up demand for the drug. ("Count me skeptical of your source here, Kurt," Holden wrote.)
Vox mocked Trump's "new favorite treatment" for the drug, and said the evidence is "lacking" that it works.
Meanwhile, it has emerged that the Arizona woman who said she and her husband drank fish-tank cleaner to ward off coronavirus has donated heavily to Democrats and acknowledges she's not a Trump supporter — despite news reports that she ingested the dangerous drug because she trusted what she thought was the president's advice.
The 61-year-old woman, whose first name is Wanda but has asked for her full identity to be withheld, survived the ordeal. Her 68-year-old husband, Gary, did not. Wanda has said that she and her husband each took a "teaspoon" of the fish-tank cleaner; medical toxicology results and a police investigation were pending.
"I saw it sitting on the back shelf and thought, 'Hey, isn't that the stuff they're talking about on TV?'" Wanda told NBC News, referring to the chloroquine phosphate in her fish-tank cleaner.
DEMS CALL CHINA TRAVEL BAN XENOPHOBIC, NOW CHANGE THEIR TUNE
On March 19, Trump had touted anecdotal evidence that the antimalarial drug chloroquine could be used as a treatment for coronavirus during a White House briefing, calling it a possible "game-changer." In fact, the Food and Drug Administration has approved the drug on an emergency basis, even though various media reports had mocked Trump's suggestion.
Read more: www.foxnews.com