Representatives from groups including the National Action Network and the NAACP protested the ban outside the NFLs NYC headquarters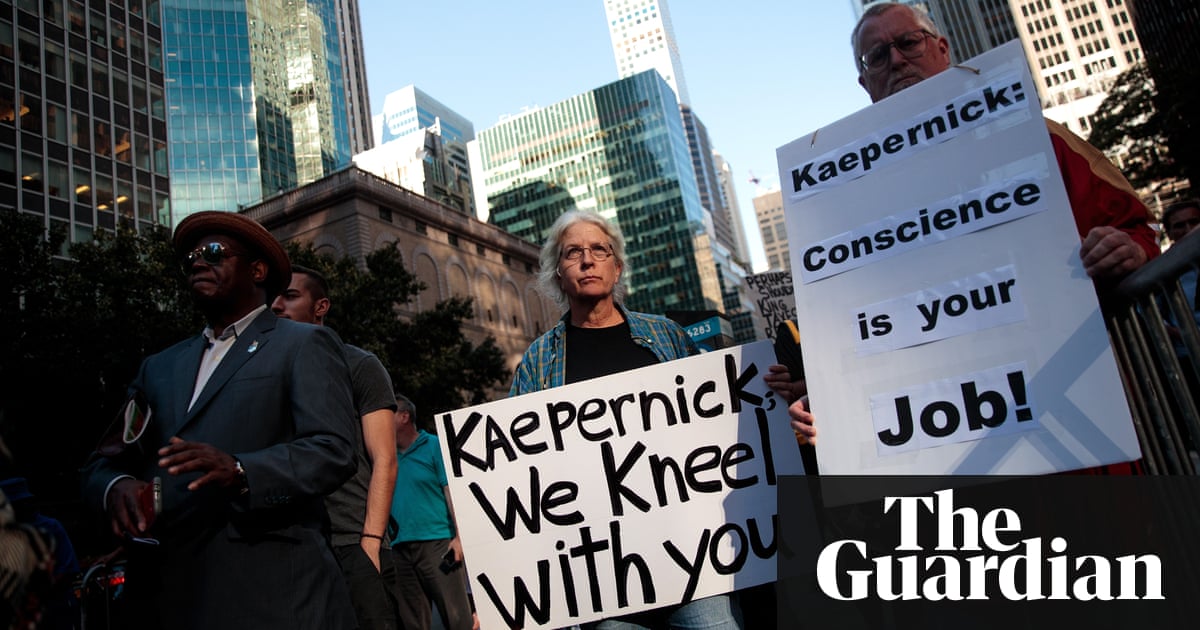 The Resistance Now is a weekly update on the people, action and ideas driving the protest motion in the US. If you're not already receiving it by email, subscribe.
Civil rights groups protest NFL banning players from kneeling

Representatives of Women's March, the National Action Network, the National Association for the Advancement of Colored People and other activist groups protested outside the NFL's New York City headquarters on Friday, after the league issued a policy aiming to stop players kneeling during the national anthem.
The NFL issued new rules on Wednesday that mean players doing so could be fined.