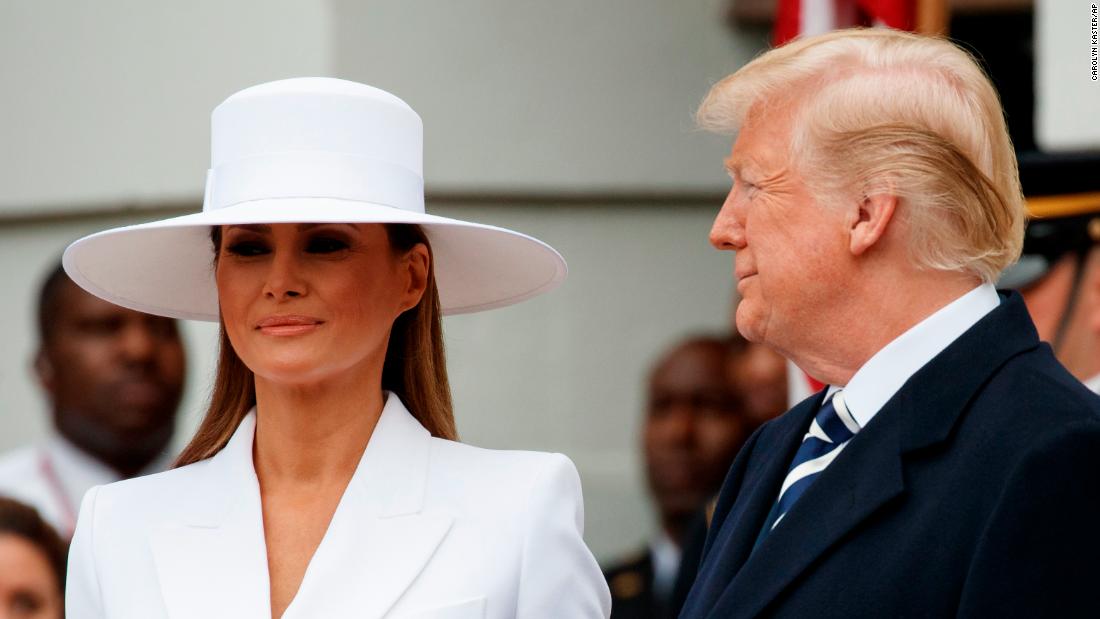 (CNN)First lady Melania Trump turned heads in her white chapeau Tuesday as the administration hosted its first official state visit with France.
Tuesday's white ensemble stood out on the gray Washington day as President Donald Trump and the first lady hosted a
traditional state arrival ceremony
on the South Lawn of the White House.
White is a favorite color of the first lady; she memorably wore a white Dior pantsuit to this year's State of the Union address. The color is also a symbol of women's suffrage.
French President Emmanuel Macron and his wife, Brigitte, who also wore white, were greeted with a traditional "review of the troops." Following the arrival ceremony, Melania Trump and Brigitte Macron will tour the National Gallery of Art together.
Joining the Macrons for dinner at Mount Vernon Monday evening, Trump paid homage to French fashion, wearing a Givenchy wool tuxedo cape. Underneath, she stuck with a favorite fashion house, Dolce & Gabbana.
Details on Trump's gown for Tuesday's state dinner will be released later in the evening.
Read more: www.cnn.com