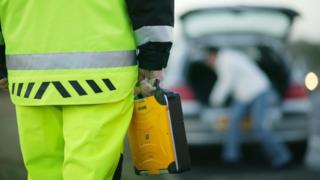 The AA plans to cut 100 jobs and close its national training centre.
The motoring firm said the majority of the job losses would be managerial and administrative and half of them would be from its Basingstoke HQ.
The AA said the Six Hills training centre in Leicestershire, where 15 people are employed, was outdated and training would be based elsewhere.
The GMB union accused the AA of "squeezing the last drop out of the business before it is franchised".
The AA, which offers breakdown assistance, maps, driving lessons and financial services as part of its business, said the cuts would not include front-line workers but the changes were "necessary for our development".
Paul Grafton, regional officer for the GMB, said the closure of the Melton Mowbray site would reduce structured training and "quality of service delivered by the patrol force".
Edmund King, president of the AA, said: "Absolutely nothing is being franchised.
"We are consulting on reducing some management and head office roles so that we can actually invest more in contact centres and patrols.
"We are also investing more in state-of-the-art training for our patrols so that our brilliant patrols' already impressive fix rates can be improved further.
"These moves are all designed to enhance our performance for our customers on the front line."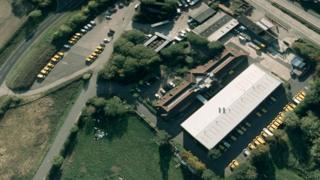 The AA had held talks about merging its insurance division with a rival last summer.
A consultation period on the restructuring plan ends on 24 February.
Read more: www.bbc.co.uk