As Trump threatens to fire Mueller, a journalist who was reporting during Nixons Saturday Night Massacre reads the warning signs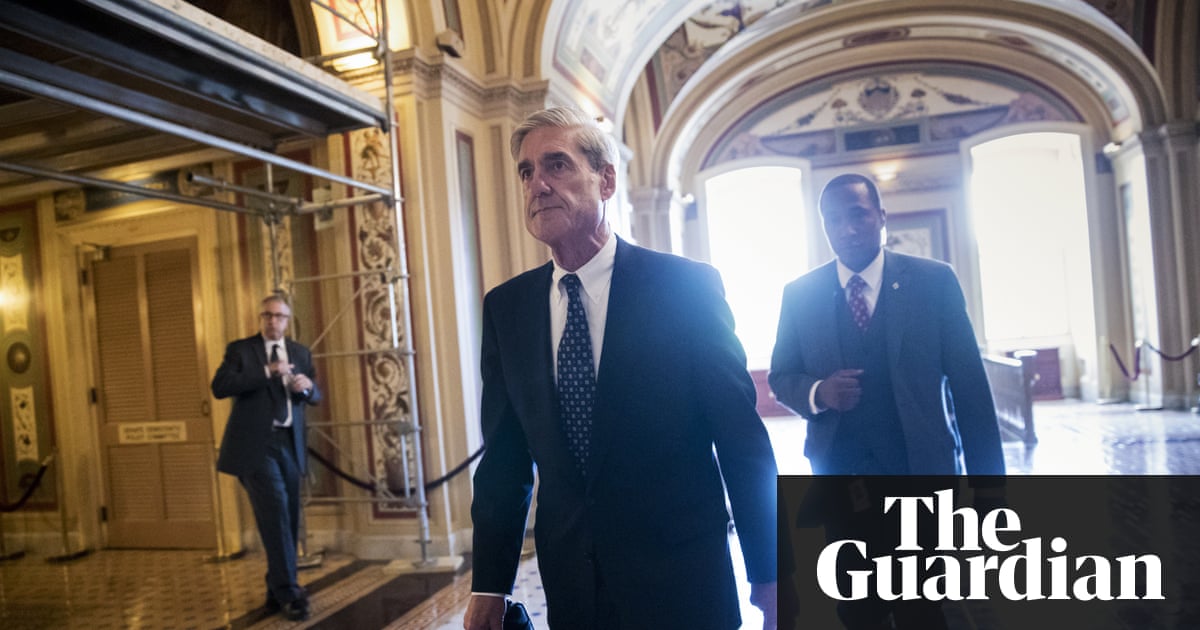 Ever since the Watergate scandal of the 1970s, the golden rule for presidents under investigation by a special prosecutor or special counsel has been that the president shall not fire the person conducting the investigation. For there – as medieval maps sometimes warned travelers – "be dragons".
Donald Trump has been lectured repeatedly on this score by various advisers and pundits. Yet word keeps leaking out of the White House that Trump would like nothing more than to fire Robert Mueller. So far, Trump has heeded the warnings. But how much longer, one wonders, can a man who famously bragged that he could shoot someone on Fifth Avenue and get away with it be expected to resist temptation to dismiss the special counsel?
Since May 2017, Mueller, dogged as Inspector Javert in Les Misérables, has been investigating assorted misdeeds allegedly committed by Trump and his aides – from "collusion" with Russians meddling in the 2016 presidential election to the payment of large sums of hush money to a porn actor and a former Playboy model.
Mueller has already either indicted or wrung guilty pleas from 19 people, including Trump's former campaign chair. What's more, it appears that Mueller is following a trail left by former FBI director James Comey, whom Trump did fire last year, on a possible obstruction of justice charge against the president.
Clearly, Trump is feeling pinched and would like the cause of his pain to vanish. So let us review the short history of that golden rule everyone keeps warning him about.
On Friday, 19 October 1973, Watergate special prosecutor Archibald Cox issued a subpoena for copies of tape recordings made by Richard Nixon in the Oval Office. With that, Nixon decided he'd had just about enough of Cox, an upright and highly respected attorney and Harvard law professor.
The very next day, Nixon ordered his attorney general, Elliot Richardson, who had appointed Cox the previous May, to fire him immediately. Richardson refused and resigned.
His successor in the justice department's chain of command, the deputy attorney general, William Ruckelshaus, likewise refused and resigned.
Next up was the solicitor general (and acting attorney general), Robert Bork, who obeyed the president's order, fired Cox and kept his job. The White House announced the firing – soon dubbed "the Saturday Night Massacre" – at 8.35pm that same night.
As a member of Time magazine's Watergate reporting team, I well remember that night 45 years ago. Normally, by 8.30pm on a Saturday night, the magazine was entering the final stages of its weekly production cycle. But on this Saturday night, Time's Washington bureau was in all-out crisis mode – correspondents, including me, were frantically phoning sources in Congress, in the White House, in the justice department, at the FBI and anywhere else imaginable, trying to learn what precisely had happened and why and what the ramifications were. Until the previous December, I had been on a three-year assignment, covering the Vietnam war. So I was not unfamiliar with what it felt like to report under pressure. But this situation was something completely new to me.
Read more: www.theguardian.com