The letter you always wanted to write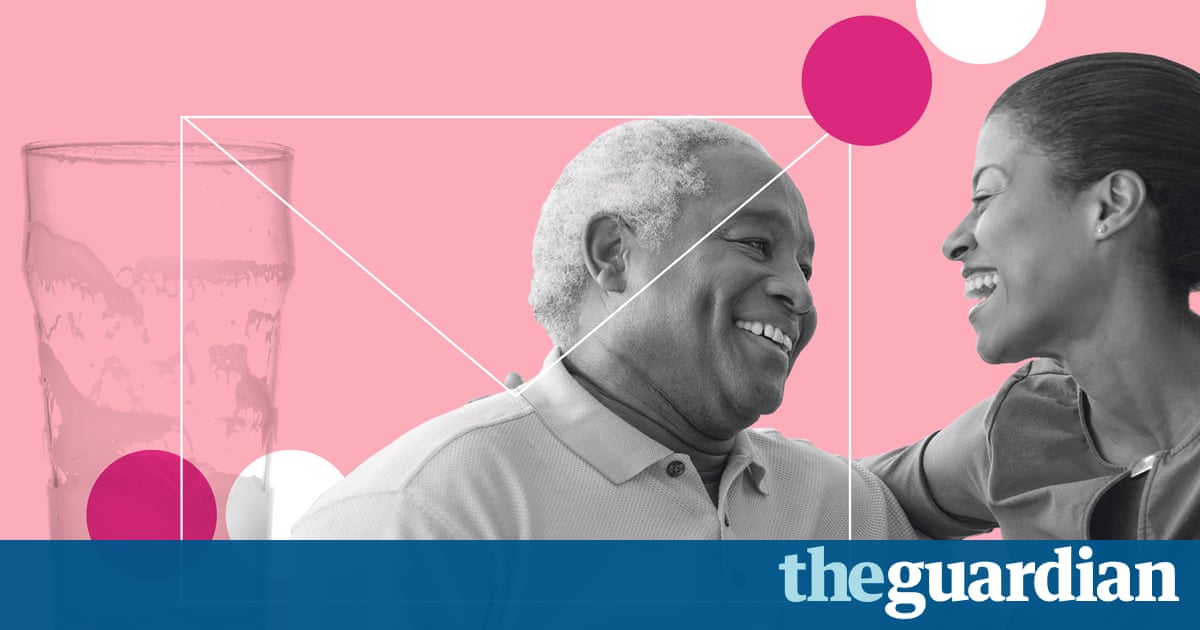 I always felt foolish saying the words: "My father is an alcoholic." You really weren't drinking that much, but when you were drunk and started ranting – at society and incompetent politicians, at everything that annoyed you – my skin prickled with fear and all I wanted was to run away: from you, from a home that felt unsafe, from the verbal abuse and the threat of physical violence that never broke out, but which filled our flat like a vile smell.
A little later, your marriage breaks down, and I leave for university. Over the course of almost eight years, our relationship changes. You visit every so often, but I still hate to be around you when you get drunk. My boyfriend watches you drink two litres of beer with a single meal, then drive a car. He's incredulous.
I'm glad you're part of my life, but I worry about you almost non-stop. You get diagnosed with diabetes; patches of your skin turn black. One morning not so very long ago, I stand at a bus stop and listen to some music. My phone picks a shanty-song about a bunch of Vikings attending the funeral of a friend, a sad song that you like a lot. Without warning, a brutal thought cracks into my head: if you keep going the way you are, I will have to play this song for your funeral in a few years.
Then, one lazy Saturday morning just before I was due to go away for a few weeks, the phone rings – it's you. You're very composed and tell me: "I'm at the hospital. Please don't worry." I sit bold upright, thinking: "What has the alcohol done to you now?" My heart beats like a drum, but I manage to understand what you tell me. You have decided to stop drinking. A few days ago, you admitted yourself to a detox programme.
I'm dumbstruck. A few minutes later, my boyfriend finds me crying uncontrollably with relief and the bottled-up pain of being the daughter of an alcoholic for many years. Two days later, I visit you in the clinic. I need to see you before I leave for my trip and tell you that I will support you.
Since then, our relationship has healed. I got to know the man you really are: kind and considerate, intelligent, a joy to talk to, a rock to turn to when life gets tumultuous. We became friends. You rekindled your relationship with your first daughter, and recently, I met my half-sister and her family for the first time.
I can hardly believe how well things have turned out. Sometimes, that makes me sad. I wonder what my life could have been like, growing up with you for a father, instead of with the man that let alcohol strip away all the goodness from him.
It has been over a year since you stopped drinking, and I am proud of you beyond words. And yet, there are moments when I feel as if I am living in a dream. A part of me still mistrusts our newfound happiness and wonders, what if it doesn't last? What if, some day, I call you and the old aggressiveness is back, the old impatience to find something to drink, the old dismissiveness of almost everyone but you? I'm scared of that day. How I would cope with the pain of losing you, I cannot tell.
Please don't take yourself away from me again.
Yours, loving, your daughter.
Anonymous
We'd love to hear your stories

• We will pay £25 for every Letter to (please write about 600-700 words), Playlist, Snapshot or We love to eat we publish. Write to Family Life, The Guardian, Kings Place, 90 York Way, London N1 9GU or email family@theguardian.com. Please include your address and phone number. We are only able to reply to those whose contributions we are going to use
Read more: www.theguardian.com