Food is the great love of my life. Ive forsaken everything else for it. Ive chosen it over lovers, over experiences, over family, over my career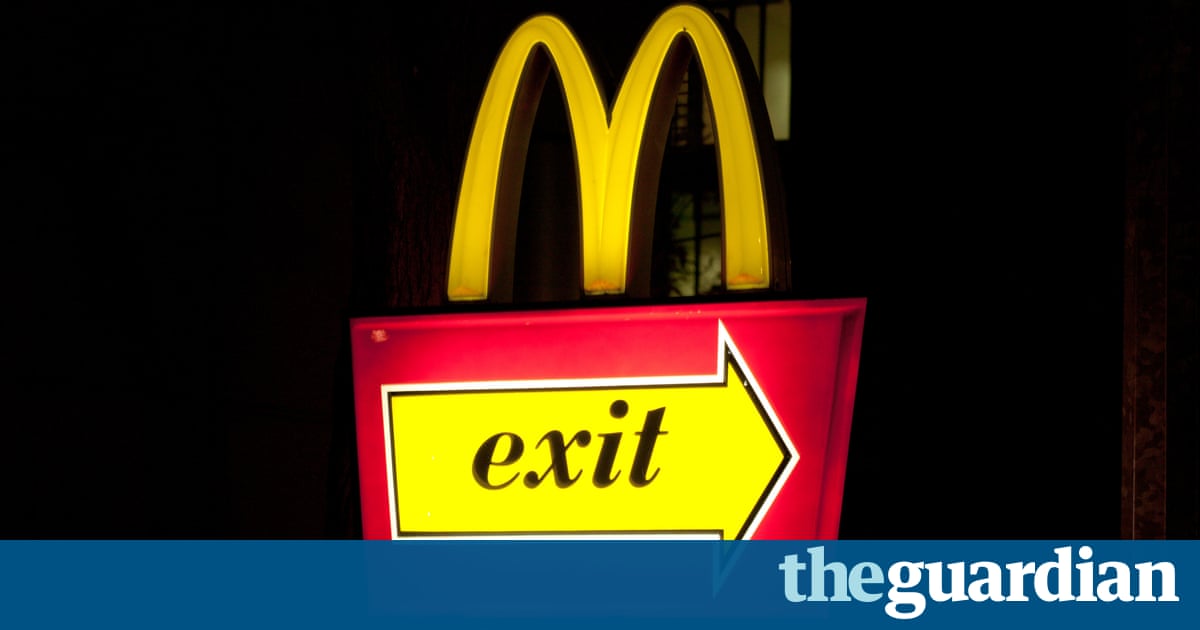 A food addiction is able to flourish, unjudged, when you live on your own. Its the chocolate thickshake spilled on the back seat of the car getting into every crevice revealing itself to still be there, somehow, when you think its all cleaned up six months later.
Astonishingly, the jury is still out on food addiction. The DSM 5 only includes alcohol, drugs, cigarettes and caffeine as the types of substance-use disorders. Twelve-step programs say an addiction is a physical compulsion, coupled with a mental obsession.
Whatever addiction is, an addiction to food has defined my entire life.
Memories are rarely about people and places. Theyre about food.
High school is apple muffins from the canteen, stolen Twisties and Milo bars from my parents grocery store, packets of Vita-Weat sandwiches made with butter and Kraft Singles.
University is a weird obsession with sweet potato and balsamic dressing, coupled with trip after trip to what I called Wollongongs Fat Land a restaurant and petrol strip populated with McDonalds, KFC and Chilis.
Five years living in London was about buffalo mozzarella in plastic bags from the supermarket, muesli Scrunch from Covent Gardens now closed Food for Thought, Belgos famous mussel pot with frites and bread and butter.
I live in Hobart, Tasmania now and my time there has been about artisan donuts and roasted sweet potatoes with almonds and yoghurt from a local restaurant.
You get the picture.
And in this picture? Dont think for a second these food memories involve sharing a table with loved friends, laughing and enjoying ourselves. Ninety per cent of this food has been bought at great cost, packaged up and sneakily brought home into my bedroom, to be eaten in secret. Crumbs all through the bed. Eating until I feel so sick I know with certainty Ill never be able to do this to myself again. Going to sleep, praying to a God I dont believe in that tomorrow will be different.
Invariably, it isnt.
A friend whod been so addicted to party drugs in the late 90s and early 00s decided hed come to London to join my bestie and me. Benjamin (not his real name) had become so enmeshed with the drug scene in Sydney that hed become a dealer.
He wanted to get away and get clean. He promised that if he could share his life with us in our tiny Islington flat, he wouldnt use drugs.
Two days after arriving, he headed up the street for groceries and came back with some weed and a few pills. I couldnt understand how he knew who the drug dealers were in this new country. How did he know where to go? Who to ask? Id lived in London a year by then and if I wanted a simple spliff it was a month-long production.
Of course, an addict knows where to get their drug of choice.
In every city Ive ever lived, I can give you directions from any part of it to the nearest 7-Eleven, McDonalds or gourmet food store with a special delicacy.
Benjamin didnt get clean in London. His drug use went up a notch, his dealing became international. Hes dead now, tragically, after getting clean and serving four years in jail for drug trafficking.
Drugs, in their roundabout way, killed Benjamin.
Food is killing me, slowly, clogging my arteries and raising my blood sugar. Increasing my risk of Alzheimers, cancer and diabetes. Still, I cant stop.
My parents are in their 60s and my food addiction has worn them down. To share these issues with a partner has been unthinkably hard for me, so romantic relationships have never lasted long. This makes my parents my people still the last line of defence when things are crumbling. The people I borrow money from when Ive maxed my credit card out on a late-night drive-through binge.
When Im visiting them, hours before I arrive, theyve scrambled to find new hiding spots for their reasonably consumed treats. Ive stolen food from these loving people my entire life and, although every time I visit I promise Ill be different, they know me too well.
Im visiting them at the moment and as Mum moved my dressing gown, two chocolate wrappers fell out of the pocket. You found my spot in the laundry! she cried.
I hadnt. I found Dads spot under his dressing table. When I finish writing this, Ill probably go and investigate the laundry.
They dont believe I have a food addiction. They think Im weak. That I cant control myself. That Im lazy.
Most of the time I think theyre right; they know me better than anyone else. Why cant I just stop eating?
Heres a list of things Ive done to try and fix my obsession with eating: four psychiatrists, nine psychologists, two hypnotherapists, three meditation workshops, one hospital stay, 10 dieticians, 18 personal trainers. Ive moved house 28 times, countries twice, states six times, I changed schools four times. Ive been on Weight Watchers so many times Ive lost count, Jenny Craig three times, Dr Cohens diet twice, Atkins three times, Mayo Clinic diet once, vegan diet five times.
Ive tried eating no flour, no sugar, only whole foods, no chocolate, no chips, no starches, no meat. Ive meditated on the ridiculousness of eating too much food when so many people in this world have none. Have tried donating the money I would have spent on these binges to people who need food, and always found my need to be irrationally greater in the moment. Have visited three exercise physiologists and been a member of so many gyms Ive lost count. Im about to have bariatric for the second time, having 85% of my stomach removed.
Food is the great love of my life. Ive forsaken everything else for it. Ive chosen it over lovers, over experiences, over family, over my career.
Its also been my great enemy slowing me down, stealing my self-confidence, stripping me of integrity and making my soul ache for the opportunities lost. Its owned me for such a long time Im not sure I can barter my freedom from it.
I have friends whove beaten food addiction. Friends who no longer know that $5 today will buy you a block of chocolate and two jumbo packs of cheese tubes at Coles. Friends who havent touched junk food in seven years.
Friends who have managed to save money and become financially responsible. Friends who dont have drawers full of empty chip wrappers and plastic that will last forever in our environment because they havent been able to resist the urge for a Mars bar. These friends are happy and free and now have more adult problems to worry about, like whether their kids are developing properly or whether a promotion will mean less time with their partner.
Each food buddy I lose doesnt make me sad or jealous, she provides me with more strength and hope that one day, not today, but maybe tomorrow, Ill be free too.
Read more: www.theguardian.com