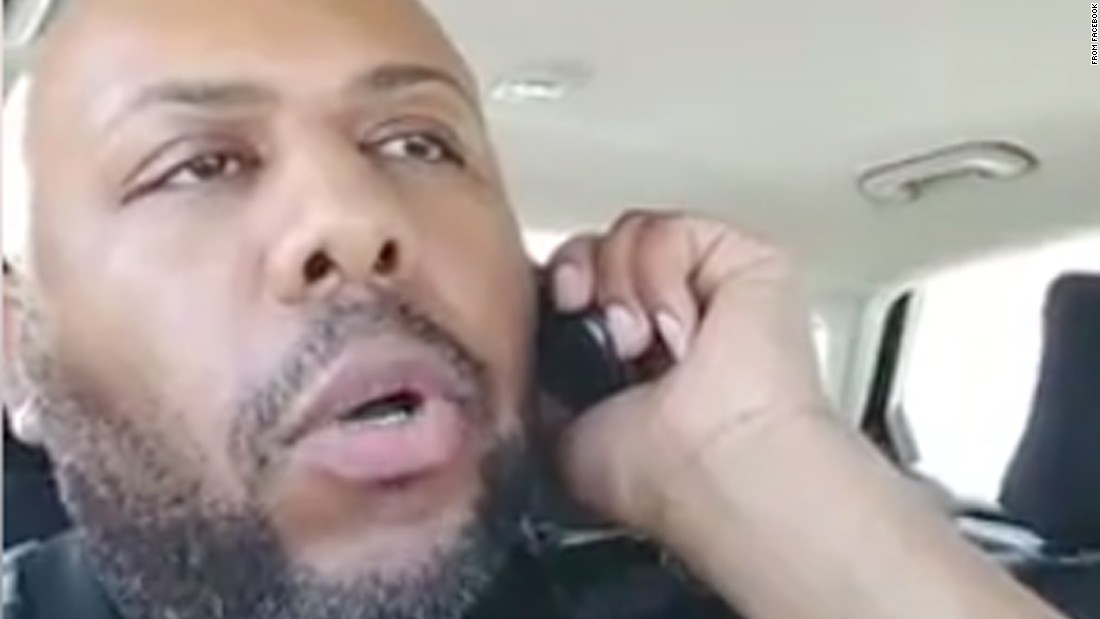 (CNN)Here are the 5 things you need to know to Get Up to Speed and Out the Door. (You can also get "5 Things You Need to Know Today" delivered to your inbox daily. Sign up here.)
Steve Stephens is dead. He shot and
killed himself after a police chase
. Police say Stephens
killed an elderly man
he saw walking down a Cleveland street, then
posted a video of the man's death to Facebook
. A nationwide manhunt for Stephens had gone on for days, but it was
a trip to a McDonald's drive-thru
in Pennsylvania — for Chicken McNuggets and an order of fries — that was the beginning of the end for Stephens. An employee recognized him and called police; then Stephens was told he'd have to wait a minute for his fries. Stephens drove off, but state police already were in hot pursuit. Stephens shot himself in the head after a state trooper rammed his car, police said.
2. Georgia runoff
There's going to be a runoff for a Georgia congressional seat in a race seen by some as a
referendum on President Trump's popularity
. Democrat Jon Ossoff
almost pulled off a stunner
, finishing well ahead of 11 GOP challengers in yesterday's special election but falling just short of the percentage he needed to win outright. The seat, in a Republican stronghold in Atlanta's northern suburbs, has been held by the GOP since the 1970s.
Ossoff will likely face an uphill climb
in the June runoff, since it's expected conservative voters will rally to the second-place finisher, Republican Karen Handel.
Oh, snap. The UK is
set to hold a "snap" election on June 8
. Prime Minister Theresa May made the surprise announcement, and Parliament is due to approve it today.
So why is she doing it?
Brexit (what else?). May wants a stronger mandate as she negotiates the
UK's breakup with the European Union
. But there's definite election fatigue in the British Isles — this will be the third general election in seven years — and no one demonstrated it better than a woman known only as "Brenda from Bristol," whose
incredulous reaction
to May's plans — "Not another one?!?!" — is sweeping social media.
4. Fresno shooting
Three people were shot and killed within two minutes of each other last night in downtown Fresno, California. Police say the suspect, a black man who
spoke on social media about his dislike for white people
, fired 16 rounds in less than 90 seconds, killing three white men. The victims were apparently picked at random. Police are calling this a hate crime.
5. Bill O'Reilly
Is Bill O'Reilly heading for the exits? The Fox News talk show host and the network are reportedly
negotiating how he'll leave
. O'Reilly's been under fire ever since word came out that millions were paid to settle sexual harassment claims brought against him by female Fox employees.
Advertisers have been fleeing his show
ever since. O'Reilly getting the boot from Fox would be a stunner. He's been with the network since its start and is its biggest star. Fox
dumped founder Roger Ailes
last year over sex harassment complaints.
BREAKFAST BROWSE
People are talking about these. Read up. Join in.
The family that smokes together
Singer Melissa Etheridge said she feels closer to her adult children ever since she started
smoking pot with them
.
Call me maybe
One-horned wonder
Who says unicorns aren't real? They
exist at Starbucks
(at least this week) in the form of special pink and blue Frappuccinos.
Add the rainbow
Since no selfie is complete without
a sparkling rainbow
or a field of blooming flowers in the background, Snapchat is rolling out spiffy new 3D filters.
Archaeological jackpot
Eight mummies. Ten sarcophagi. A ton of figurines.
Not a bad haul
that Egyptian archaeologists dug out of 3,500-year-old tombs.
TODAY'S NUMBER
$107 million
AND FINALLY …
I fought the law, and the law lost
A police officer in Indiana fights off a goose with no respect for the badge. (
Click to view
)
Read more: www.cnn.com