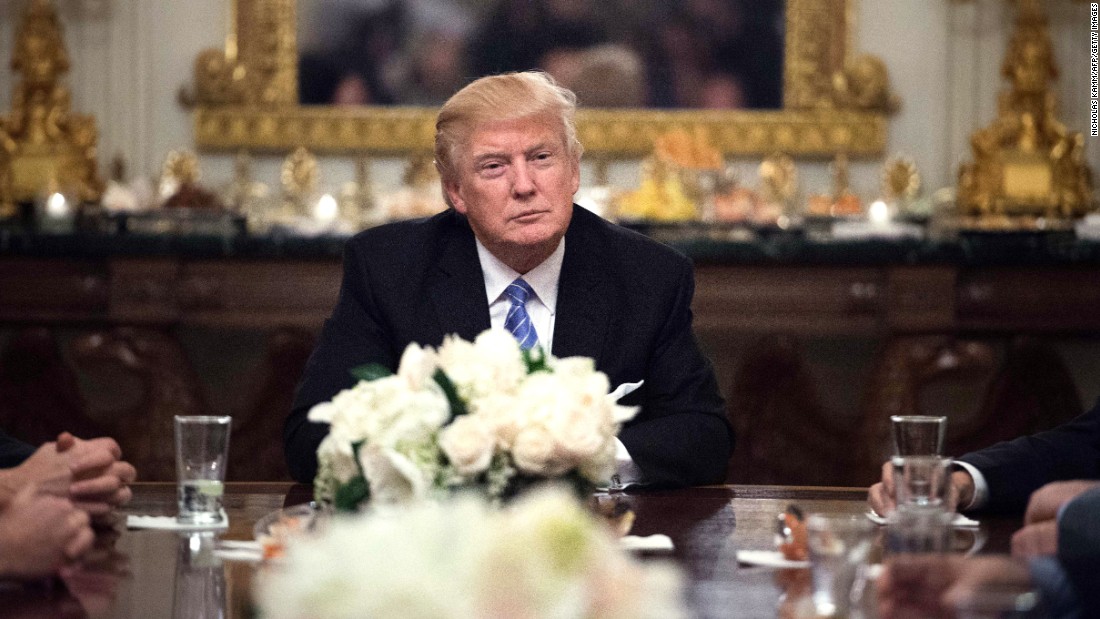 (CNN)Yes, we know. There's a whole lot of politics in here today. But there's good stuff too, like a moon that looks like the Death Star. Here's what you need to know to Get Up to Speed and Out the Door.
1. Voter fraud
2. Immigration
3. Torture
Waterboarding. Black sites. It's the early 2000s all over again. The President wants to bring back torture — or, as the Bush administration euphemistically called it, "enhanced interrogation techniques." Trump says he wants
to "fight fire with fire"
and that intelligence officials have told him torture works on suspected terrorists.
Nope, it doesn't,
say most military experts. Also,
it's against the law.
Trump also wants to bring back
"black sites,"
those secret CIA detention centers around the world where torture – we mean, the "enhanced interrogation technique" – was used.
4. Anti-protestor bills
The backlash against demonstrations of all kinds — Black Lives Matter or Dakota pipeline — has arrived at the state house. Lawmakers in several states are prepping bills aimed at protesters. North Dakota's would make it
OK to accidentally run over them.
Indiana's would allow police to use "any means necessary" to clear them off roads. Minnesota's would let local governments sue them for policing costs. For shame, say civil liberties groups, who think these proposals trample on First Amendment rights.
5. Mary Tyler Moore
BREAKFAST BROWSE
People are talking about these. Read up. Join in.
Bowie in your mailbox
Mississippi miracle
The tornado tore through buildings, ripped up trees and blew out windows. But the
Bible in the pulpit
at a Mississippi college chapel was left undisturbed.
The resemblance is strong with this one
Keep on trucking
Backing away
Sister slam
WHAT'S FOR LUNCH
Here's what's coming up later
Day trip
President Trump takes his first trip on Air Force One today when he travels to Philadelphia to speak to GOP House and Senate members at noon.
Face to face
NUMBER OF THE DAY
20,000
AND FINALLY …
No drummer, no problem
Who needs a drummer? Not this blues singer from Sweden, who uses an old hydraulic water pump to keep time. (
Click to view
)
Read more: www.cnn.com