You could be forgiven for thinking of little else right now but where the hell you might have to retire overseas following November's election. But summer's a time of frivolity and fun so let's try to put our cares behind us and enjoy it — just like we did when we were kids. To help you make the most of the upcoming season, we've put together this hopefully helpful guide of four baby boomer things to do.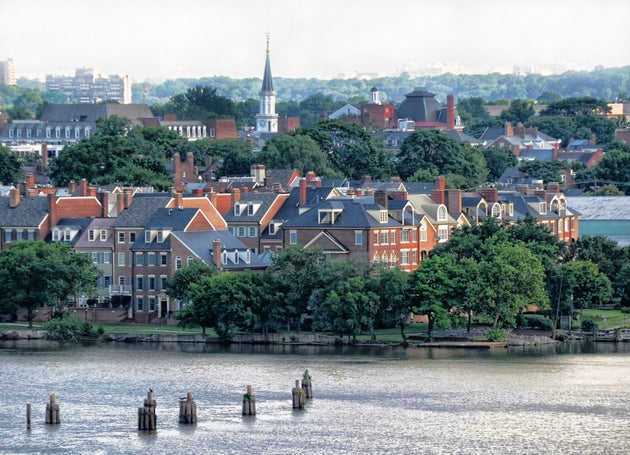 Alexandria shows up on a lot of "best baby boomer trip" lists because of its cosmopolitan vibe amid beautifully preserved 18th- and 19th-century architecture. The city is at its best in summer, when the waterfront comes alive with live music, outdoor dining and dog-friendly parks. If that weren't enough, there's also the annual Summer Sidewalk Sale as well as the deep seasonal discounts offered by independent shops in Old Town.
For those wanting to go further afield, ElderTreks offers a wide range of adventures — everything from African safaris to cultural journeys in Asia — for small groups of people over age 50.
Personally, we think this summer is also the perfect time to go to Cuba. Mojitos on the patio of the Hotel Nacional in Havana? We're so there.
2. Go to an Earth, Wind & Fire concert.
This American band, one of the most successful of the 20th century, is on the road again — and baby boomers are loving it. After all, who can possibly keep from dancing when "Boogie Wonderland" or "Let's Groove" comes on? To find out about concert dates and tickets, go here.
If Earth, Wind & Fire songs aren't your thing, Barbra Streisand, 74, also has just announced a nine-city concert tour that kicks off on Aug. 2. For more information, go here.
While we're in concert mode, don't forget to make plans for Desert Trip, the music fest scheduled for Oct. 7-9, at the Empire Polo Club in Indio, California. Never mind that it's been dubbed "Oldchella," any event featuring the likes of The Rolling Stones, Bob Dylan, Paul McCartney, Neil Young, Roger Waters (of Pink Floyd) and The Who is worth a bit of ageist abuse. Desert Trip passes went on sale May 9.
3. Take up Tai Chi.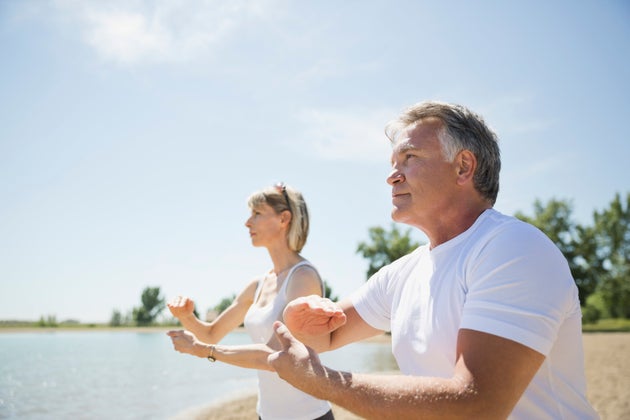 Tai Chi, the slow-motion exercise derived from ancient Chinese martial arts, has been called the perfect exercise for older adults, and it's easy to see why. Studies have found that tai chi eases a laundry list of medical conditions — everything from joint pain to high blood pressure. And even though it's a slow exercise that will never leave you feeling wiped out, tai chi's motions help with balance, flexibility and muscle strength.
If tai chi doesn't float your boat, why not try meditation, which has been found to help keep your brain young.
4. Skip the typical bang-bang blockbusters and go see a great movie for "mature" audiences such as "Florence Foster Jenkins."
Yes, we realize that "Ricki and the Flash" may have disappointed at least some of Meryl Streep's fans last summer. But let's give the "Greatest Living Actress" another chance by checking out "Florence Foster Jenkins," scheduled for release in August. Already out in the U.K. — where it has received excellent reviews — Streep apparently shines playing a wealthy New York heiress who's deluded herself into thinking she's a talented opera soprano despite having an awful singing voice. Stephen Frears' new film — which The Telegraph calls "the perfect antidote for sobering times" — also stars Hugh Grant, who's said to be wonderful as Streep's doting husband.
Finally, for all those homebodies out there, summer is also a good time to binge-watch those shows you may have missed, such as "Grace and Frankie," the very rare comedy about 70-somethings, in this case played by Lily Tomlin and Jane Fonda. And yes, it's pretty funny. Plus, any show that can inspire Gwyneth Paltrow to create homemade lube is on to something.
Read more: www.huffingtonpost.com