Everybody wants glowing skin, but if you've ever walked into a Sephora and taken one glance at the skincare section, you know very well that beauty often comes with a hefty price tag. So what do you do when you want that celebrity fresh-faced look without the $4,000 price tag of Kim Kardashian's skin care routine?
You look in your fridge.
There are plenty of household items and even everyday cooking ingredients that can amp up your beauty routine. Below are just a few of my favorites to help you get that J-Lo glow.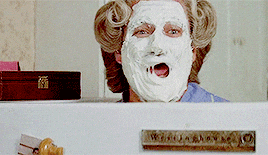 ZIT-ZAPPING
The bacteria found in yogurt isn't only good for your gut, it's been proven to help with many chronic skin conditions, including acne. Grab your whole milk yogurt from the fridge and place a small amount (about 2 tablespoons) in a bowl. Add 3-5 drops of lavender oil or any essential oil you like and mix. If you're really feeling fancy, you can add a small amount of lavender flowers for an exfoliating component. Leave on your skin for 30 minutes and you'll immediately look fresh.
---
HYDRATING
Add equal parts banana and papaya and a splash of aloe water in a bowl and start mashing. Papaya is rich in vitamin A and vitamin C, which means it's great for healing dry, flaky skin and boosting collagen production. Leave on your skin for 20 minutes for a mask that both hydrates and tastes good.
---
BRIGHTENING
Mix one egg white with 1teaspoon of orange or grapefruit juice and teaspoon of turmeric powder and leave on your face for no more than 15 minutes. Curcumin, a chemical found in turmeric, is a natural anti-inflammatory and anti-fungal. The component makes this turmeric mask a great brightening tool. Just make sure you reserve this mask for people with tanner complexions because of the goldenrod-colored glow the masks leaves.