Henry Ford hospital is one of the busiest in Michigan, and with many patients on Medicare and Medicaid it stands to be impacted greatly by an Obamacare repeal. As the debate rages, one doctor remains the calm at the center of the storm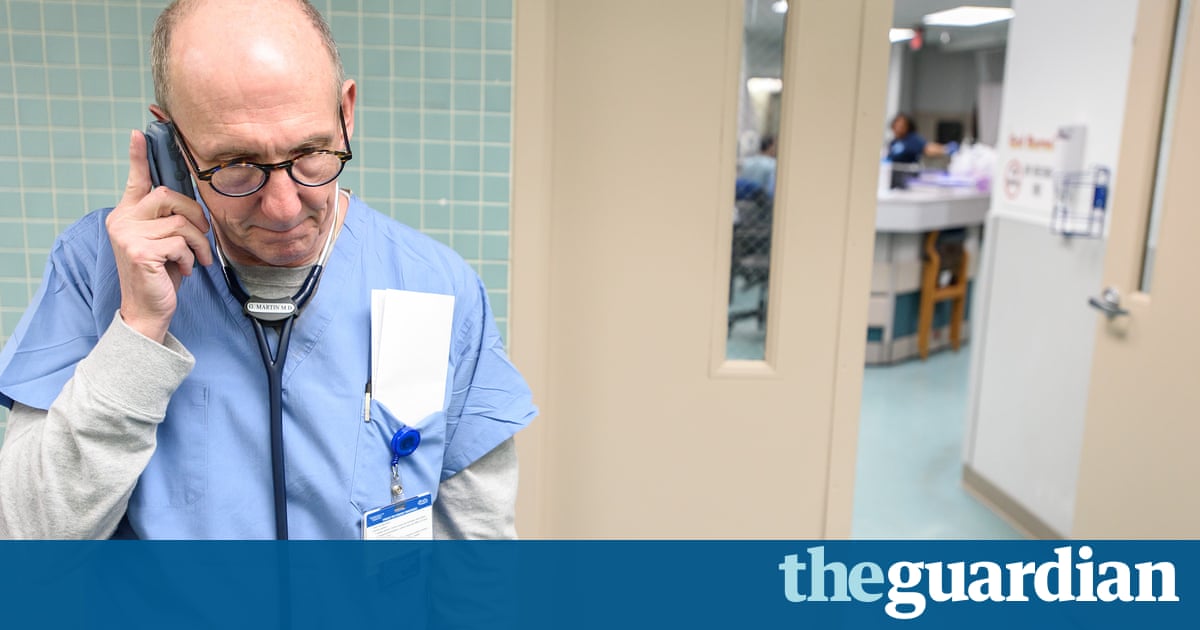 Its Monday, generally the busiest day for any ER, but at Henry Ford hospital in Detroit, its biblical. Patients lie in beds lined up along soft hallways with harsh light, and the doctors have what they call a campfire going, a ring of moaning patients huddled in beds around a central dispatch area. An alarm sounds, and Dr Gerard Martin has two minutes to prepare. He doesnt yet know what tragedy will arrive by ambulance into the resuscitation bay, but he knows its a matter of life or death.
The doctor and the patient arrive at the recess room at the same time: Martin in a white lab coat with a rapid energy devoid of panic, and the patient naked and unresponsive. One of two resuscitation bays where the most severe cases are taken, the room is all stainless steel and focused dynamism. Fourteen medical professionals swirl the room, unwrapping plastic packages and holding needles while paramedics perform CPR. Two nurses ready a yellow and black machine that looks like a drill press with an oversized button where the chuck would be.
We call that the thumper, Martin winks before guiding a resident who is threading a needle into the flesh near the patients collarbone. The thumper is an automated CPR machine, manufactured in Michigan. A tech attaches it around the mans body. The piston compresses his chest with a pneumatic sound and a click, like one of the stamping machines in Detroits long-gone factories.
The patients belly fat roils, his ribs break. Five minutes. Another resident squirts blood into a pan. Ten minutes. The patients son is escorted from the room. Twenty minutes. The ambulance asks for its stretcher back.
Time of death: 7.26pm, heart attack.
Read more: www.theguardian.com